I love butter.
And there really is no substitute for it.
Not when you care about quality, texture, and flavor.
And let me mention how versatile it is.  I use butter in SO many dishes; from cakes, to steaks, veggies, etc.  Pretty sure I couldn't live without it.
Well, another of my favorite ways to use butter, is to brown it.
Browning butter is a technique I learned from my mother.
It really is easy.  But does require your attention.  Luckily, it only take about a minute or two.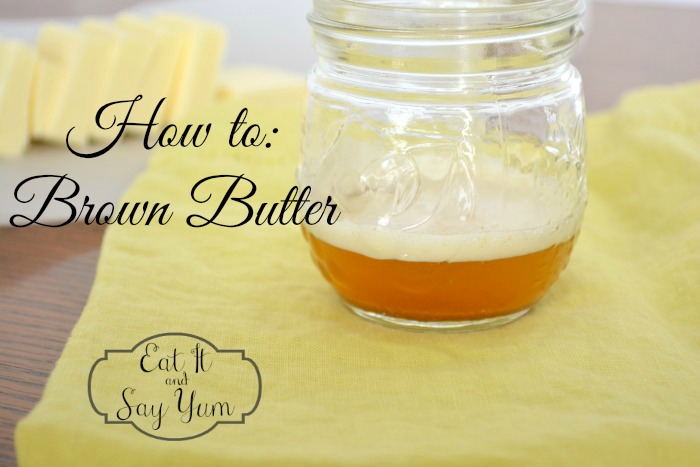 And a little bit of browned butter goes a long way.  It really is bursting with flavor.
I said it was easy, and it really is.  It goes through a few different stages/ appearances as it cooks.

As the butter melts, it begins to get bubbly.
Then sort of foamy.
Then the bubbles calm down and begin to clear and you can see the salt and milk solids underneath. They turn darker the longer you cook them.
This is where you really need to pay attention.  (I have burned a batch or two.)
Gently swirl the pan around on the burner to 'stir' the butter.  Or, I guess you could use a wooden spoon, but I prefer the swirling the pan method.  Very scientific.
The solids should be a nice golden brown.  If they are burning, you will smell it.  Then you would have to start over, so don't let them burn!
Keep your heat around medium, and watch the butter.  And inhale a few times to enjoy the aroma.  😉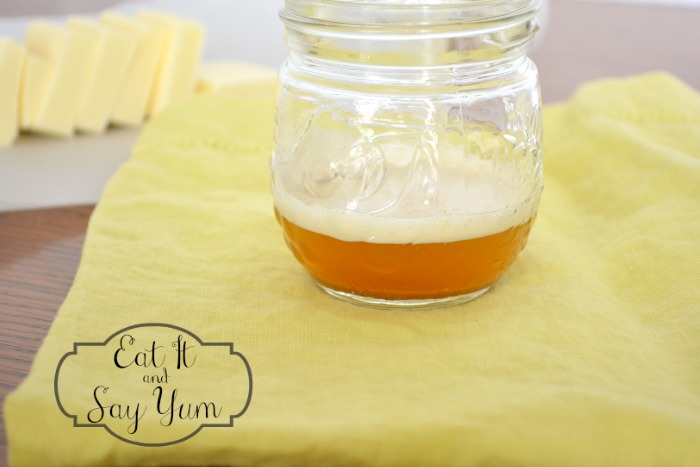 Once it is done, you can add it to recipes to get a nutty flavor.  I'll share some of my favorite places to use browned butter in the future.  (Cookies, frosting, veggies!)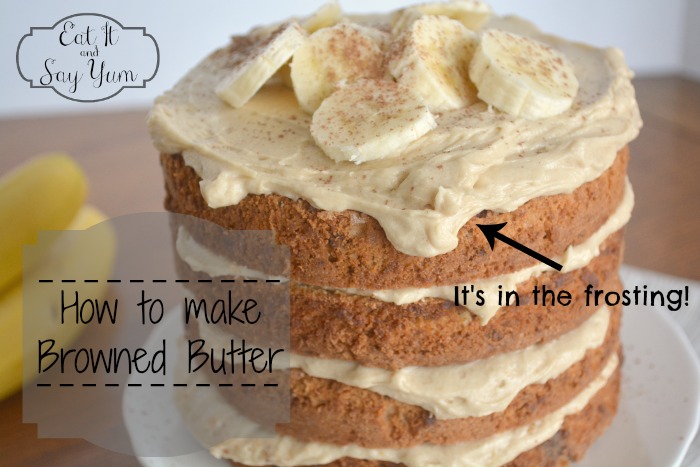 I just love the rich amber color.  So pretty.
How to make Browned Butter
Ingredients
Instructions
In a small pot over medium heat. Melt 4 Tbs of butter. Allow the butter to get bubbly and foamy. Gently swirl the pan around to mix the butter. Watch for the salt and milk solids to turn golden brown, while still swirling the pot. The butter should be a golden brown, and should smell good. The butter can burn fast so watch carefully, and remove from heat as soon as it is done. Add to recipes as needed or directed.
http://eatitandsayyum.com/how-to-make-browned-butter/
See where I link up.
You might also like: