I really enjoy going to Japanese Steakhouses.  The tepanyaki style are my favorite.  (That's where they cook in front of you on the big grill.  In case you were unsure.)
My husband and I have eaten at some really good Japanese Steakhouses.  And some that were not so great.  One of our favorites is Nakato's.
I typically get the chicken and steak combo, and then dip everything in the yummy sauce.  Then we discovered they have a SPICY yummy sauce.  Oh man.  New level of good.
This is my copycat version of that spicy sauce.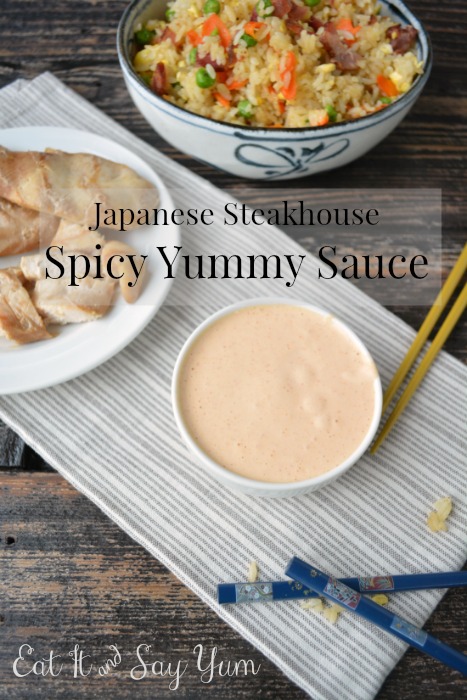 I know I have shared several spicy food recipes here before, which seems crazy to me because I claim to not have a high tolerance for spicy food.
But somethings are just so good with an extra little kick.  Just like most of my spicy recipes, the heat can be toned down (or kicked up!) to suit your tastes.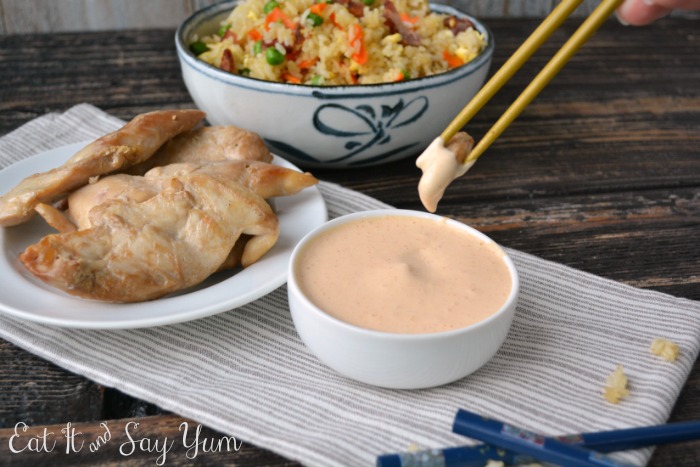 Most Japanese Steakhouses claim that this yummy sauce (aka Yum Yum sauce) is for dipping the vegetables in, but I say it is delicious on chicken and steak, and rice, Pot Stickers, and noodles as well.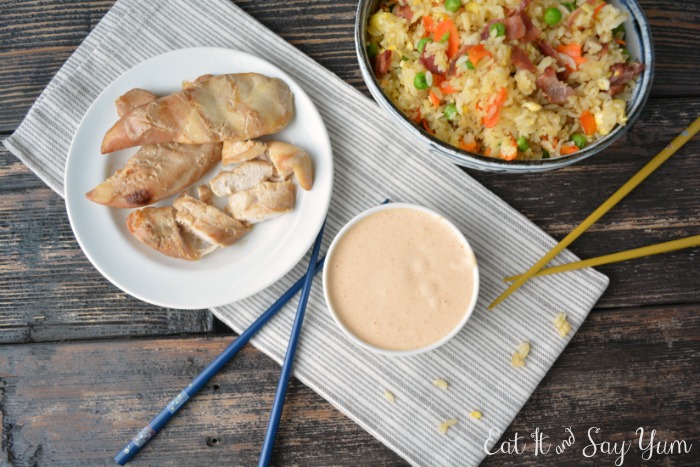 I use this sauce with my Bacon Fried Rice and my Teriyaki Chicken.  It brings a whole new set of flavors to those dishes.  Or pretty much any Asian dish that you would want to dip.
Japanese Steakhouse Spicy Yummy Sauce
Ingredients
1 tsp ketchup
1 Tbs butter- melted
1 cup mayonnaise- not miracle whip
4 Tbs water
1/2 tsp garlic powder
1/4 tsp paprika
1 tsp sugar
2-3 dashes of cayenne
2 tsp Sriracha Sauce (or more if you want it spicier)
Instructions
In a small mixing bowl, combine all the ingredients and whisk together. Add more or less Sriracha to suit your tastes. Store in refrigerator until ready to serve.
Serve as a dip with Asian style chicken, steak, rice, noodles, vegetables, etc. Keep leftovers in fridge.
http://eatitandsayyum.com/japanese-steakhouse-spicy-yummy-sauce/
So, I want to know, have you had Yummy Sauce before?  Are you itching to try it now?  You should be.  😉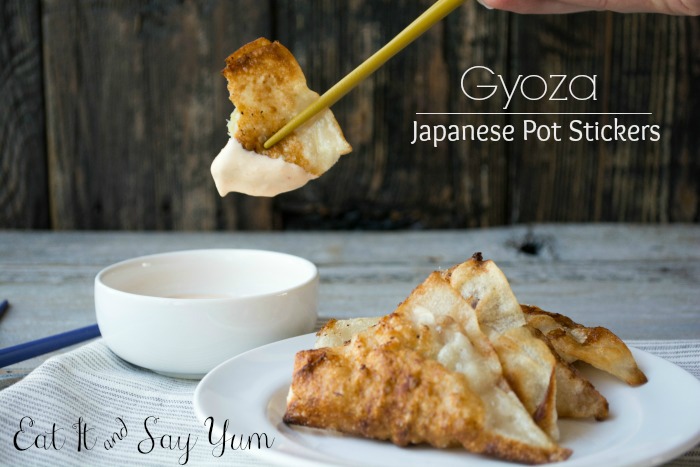 See where I link up.
Other delicious dishes you might enjoy: