I've never been a big fan of sour things.  I could never eat Sour Patch Kids.   Other sour candies would give me the worst pucker mouth, for sure.
So, when it came to key limes, I just steered clear of them.  I wasn't interested in eating something sour.  Until a few months ago when I tried a bite of Key Lime Pie from Cafe Rio.  That changed everything.  Since then I have been dreaming of what I could do with Key Limes.  I've also been dreaming of actually being able to find them.  Remember I live in a tiny town, and the store doesn't usually carry foods that are non-staples.
However, I got some Key Limes in one of my Bountiful Basket orders last weekend!  Yay!  So, I decided to make some Key Lime Cheesecake Truffles.  And I'm glad I did.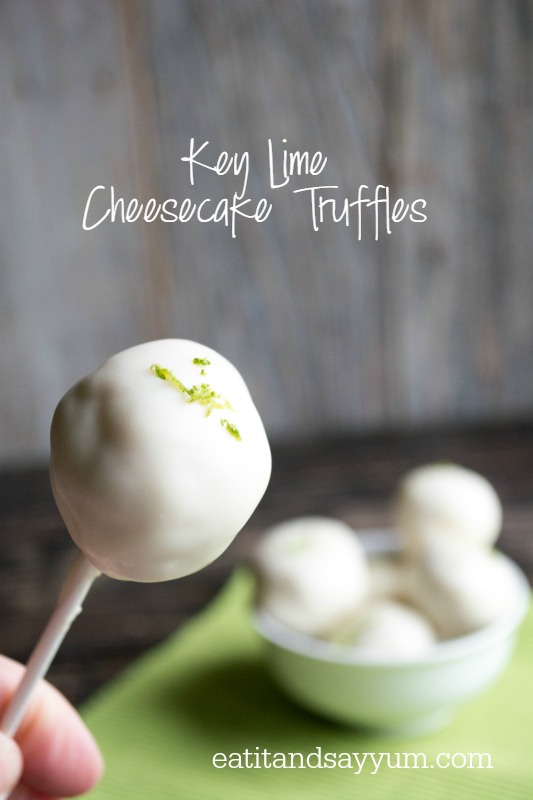 I used Golden Oreos and cream cheese as the base, and then added key lime juice and zest.  Easy peasy.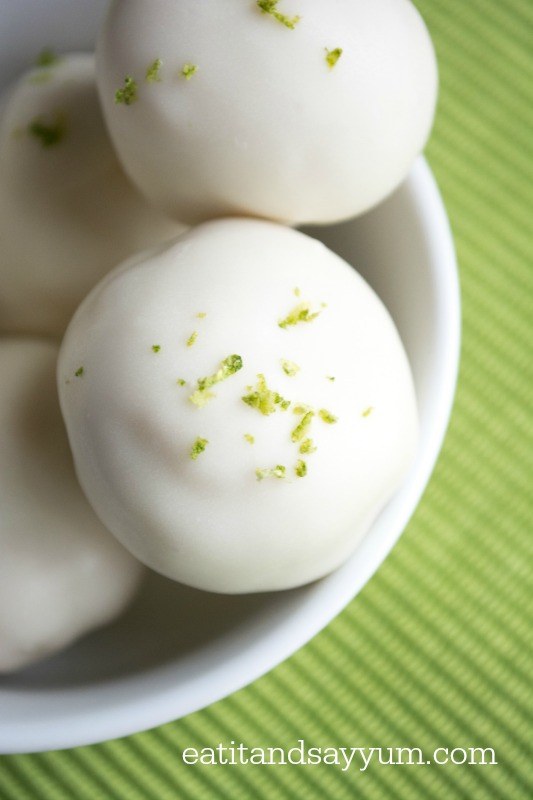 After forming the balls and giving them a quick rest in the freezer, I dipped them in white candy melts and sprinkled some more key lime zest on the top.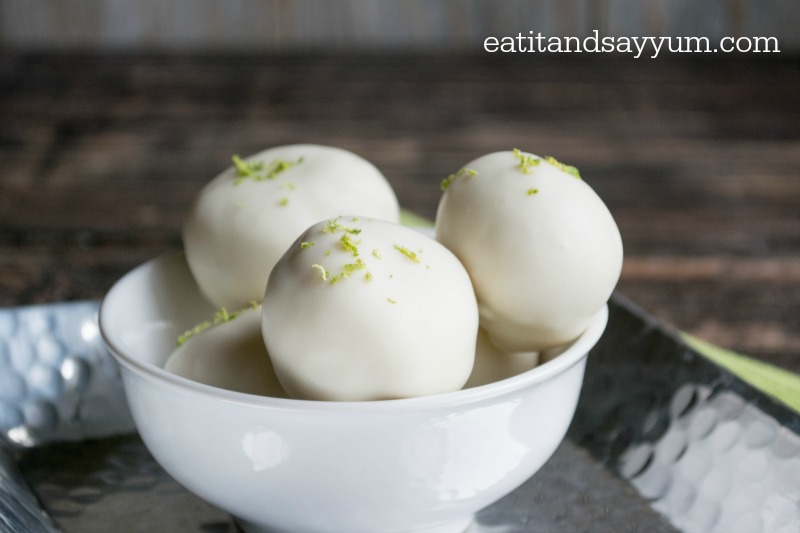 Don't miss the recipe!  It's on the NEXT page.