So, my family and I live in a rental house.  It's a nice rental, but I still want it to have my family's personal touch.  With that being said, I also don't want to put my money into changes for a rental house.  I need to add some flair that is mobile so I can take things with me when I move.
So, I have been on the hunt for some ideas of things I can add to my kitchen, specifically, that add some character, but are realistic for a rental.  I wanted to start with my kitchen, because I spend a lot of time.  When we have guests over, they also spend a lot of time there.  The kitchen really is the main gathering place at my home.
I have a couple projects in the works already, and will show you those soon!  But here are some things that really speak to me.  Hopefully you can draw inspiration from something here as well.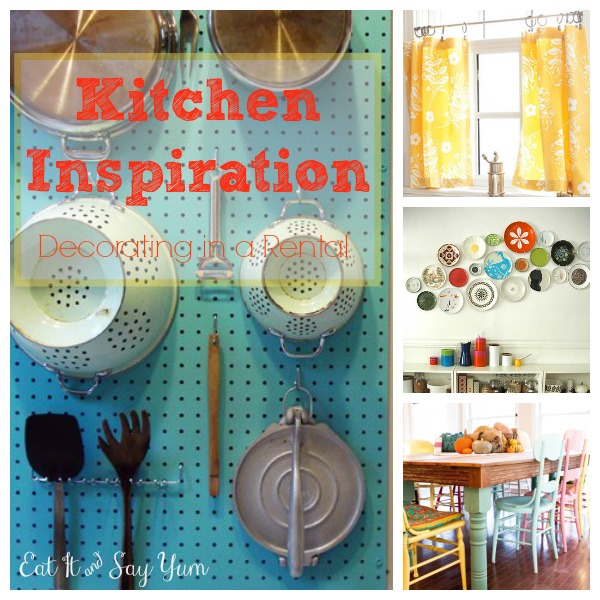 I like this idea of a plate wall.  What I love the most about it is how it flows.  It's not perfectly symmetrical, it's more free form.  I like that.  And plates can easily be added and removed from a wall.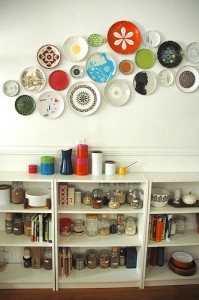 This peg board wall from Apartment Therapy is cute and functional.  Lots of rentals are small and don't have much storage space, so this idea would solve the problem of storage space and add a cute element.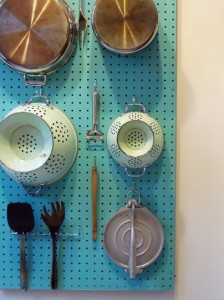 Fun art, like these ombre wall art pieces from Design Dinning Diapers, or printables are a good way to add some color.  Also they can easily be switched out if you want to change them, or if you are moving.  😉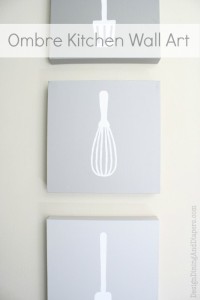 Kitchen window curtains are a fun way to add color and style. Using a tension rod means there is no damage to the walls or cabinets.  I love this bright yellow with the sun light shining though, from Woman's Day.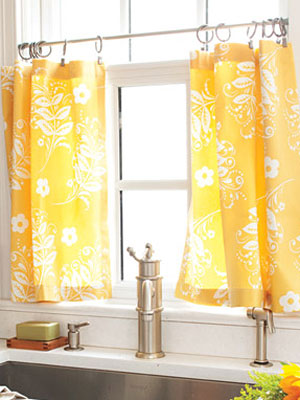 Adding a bright kitchen rug can really add some like to a kitchen.  I love this rug that Fixing It Fancy used.  There are tons of other cute kitchen rugs shown on Pinterest.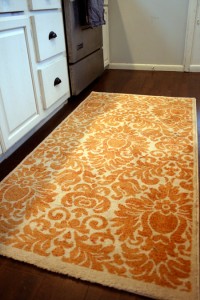 Add some portable shelving.  The Kitchn shows several examples of this using wire shelves, but you could find a small wooden unit as well.  You can even use baskets to hid things that aren't so pretty.  Cute and functional.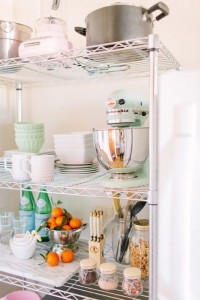 Add more color and interest by painting your kitchen chairs.  Some rentals don't allow the walls to be painted, or maybe you just don't want to have to paint them back when you move out.  So painting your dinning chairs some fun colors is a great way to add character.  I love all the fun colors from these chairs at Whatever.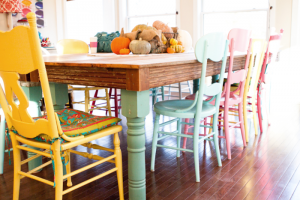 Hopefully something here got you thinking about some ways to add color and character and functionality to your space, whether you are renting or not.
Do you live in a rental, or have you before?  Let me know if you have any other ideas!