You are looking for my Lemon Chiffon Cake recipe, right?!
Then you're in the right spot.
This cake is a delicious dessert, that if full of lemon flavor.
And it is so pretty, your friends and family will be super impressed.
Now, let me walk you through the process, and I promise, at the end of the post is the recipe.   😉
I don't usually tend to gravitate to sour things.  So lemons aren't typically on my radar.  But, this is my brother's favorite cake, he picks it for his birthday every year.  However, because of my aversion to sour things, I had never tried this cake when I growing up.  So, finally, I decided to take the plunge, and make this cake.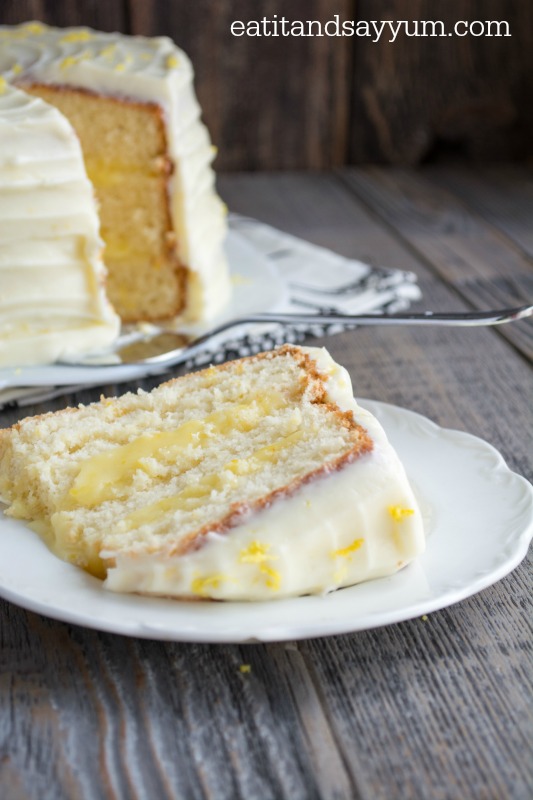 My mom used to use a lemon chiffon box cake mix, but they don't make those anymore.  So she has been adapting recipes since then to get the cake how she likes it.  She kind of walked me through her process, and I picked out a recipe to use as my jumping off point and I went from there.
I am happy to report that I DO actually enjoy this cake.  Surprise to me.  I am going to have to start incorporating lemons and limes into my cooking more often.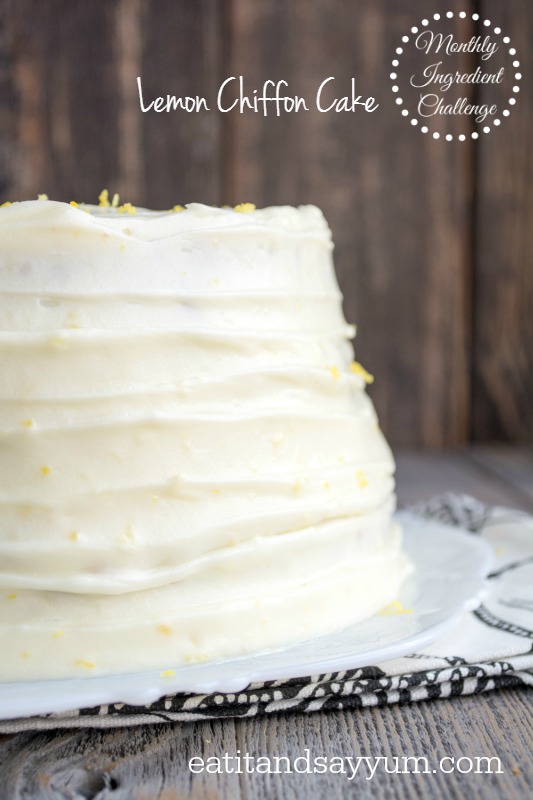 Because there is lemon in EVERY aspect of this cake (the cake, the curd filling, and the frosting), I needed to zest and juice several lemons.  I think I used 5…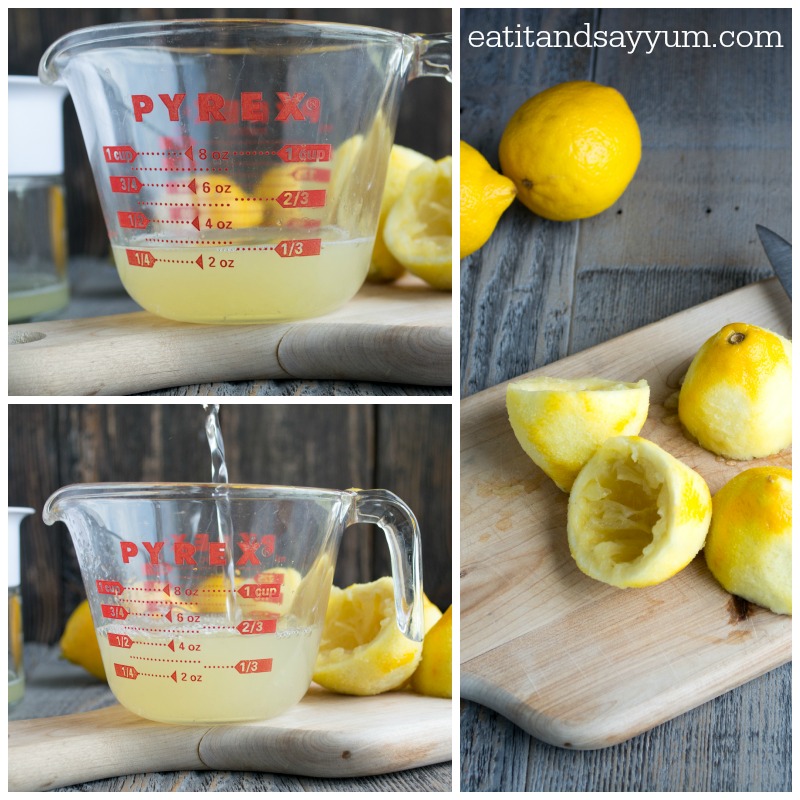 To give the cake a lemon flavor I measured out 1/3 cup of lemon juice and then filled the rest of the way to 3/4 cup mark with water.  So, the amount of liquid is still correct, but the lemon flavor is there, too.
**RECIPE ON THE NEXT PAGE!**