My little baby just turned 1!  Where has the time gone?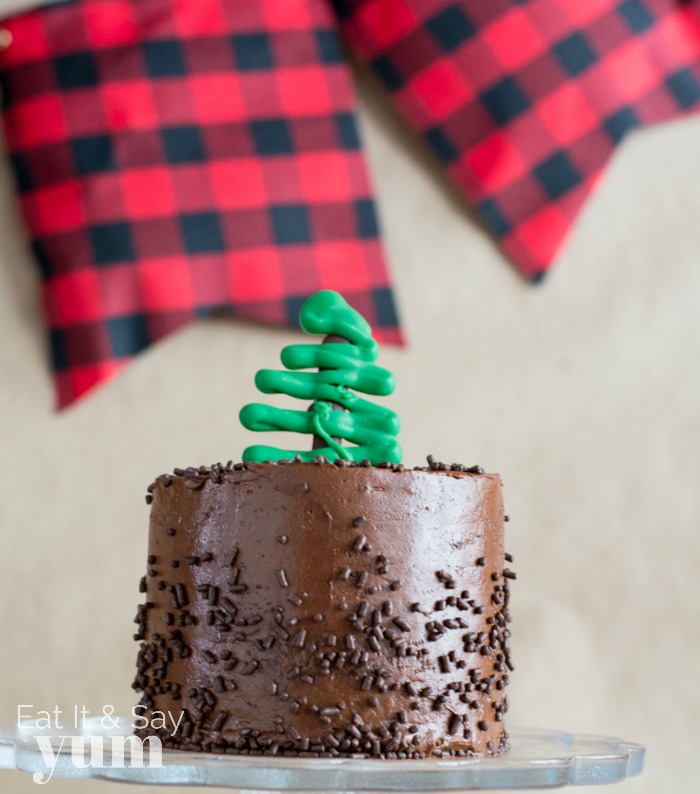 I've been searching Pinterest for the last month looking for ideas for his Lumberjack themed first birthday party.  There are SO many cute ideas out there!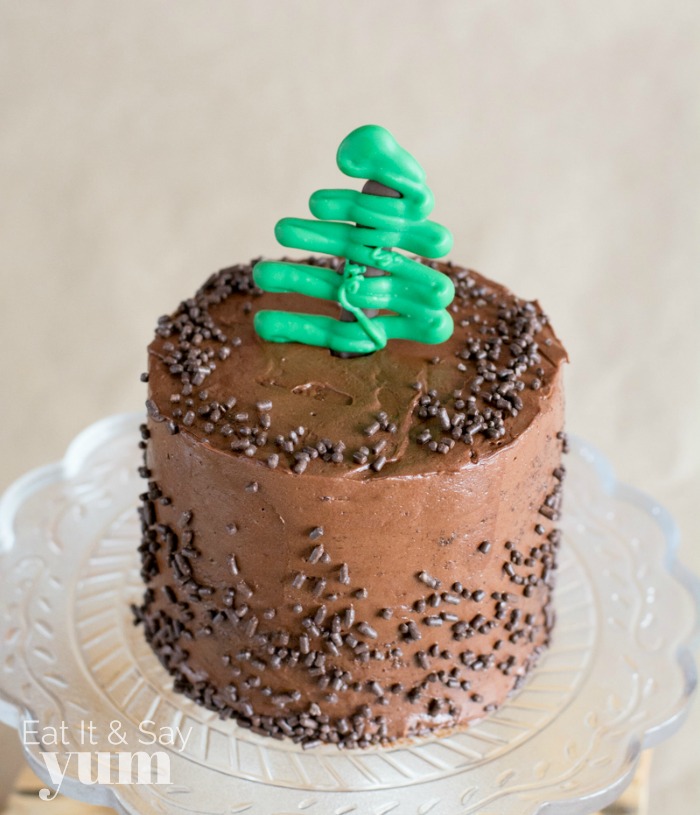 However, when it came to the smash cake, I just came up with my own plan.  Just a simple chocolate cake, two layers, made in 4-inch pans.  Then some chocolate frosting and chocolate sprinkles.  Sprinkles were just up the sides, not all the way to the top.  Then I sprinkled some on the top, but just around the edges.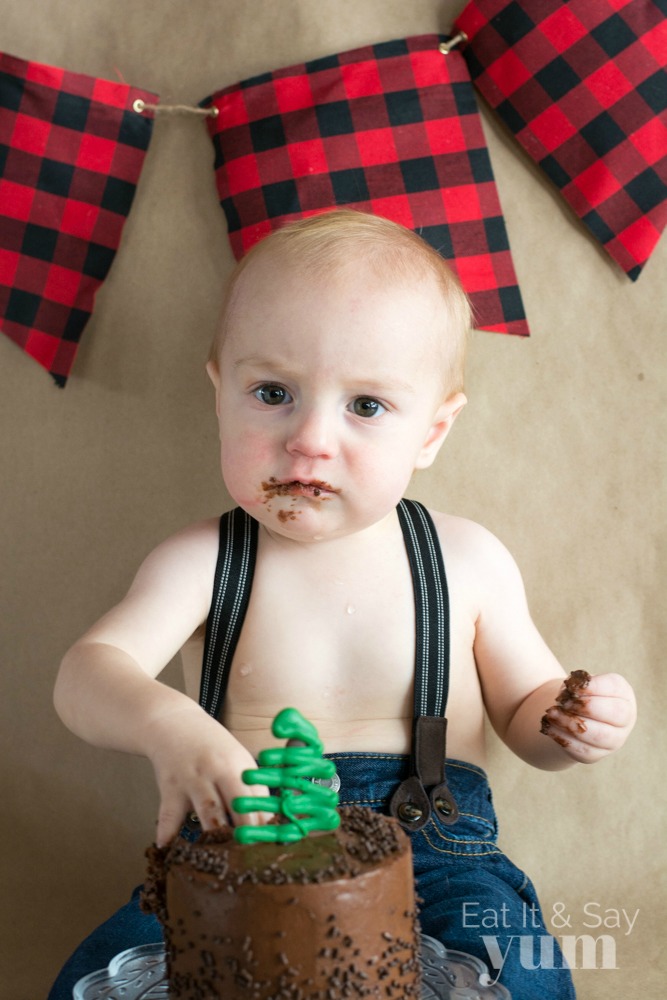 The tree is just candy melts, that I melted in jars and then scooped into small zipper lock bags.  Cut a tiny corner off and "draw" the trees.  I put a piece of parchment paper on a pan and did the trees on that.  I was making these right before I wanted to use them, so I stuck the pan in the freezer so they would set up more quickly.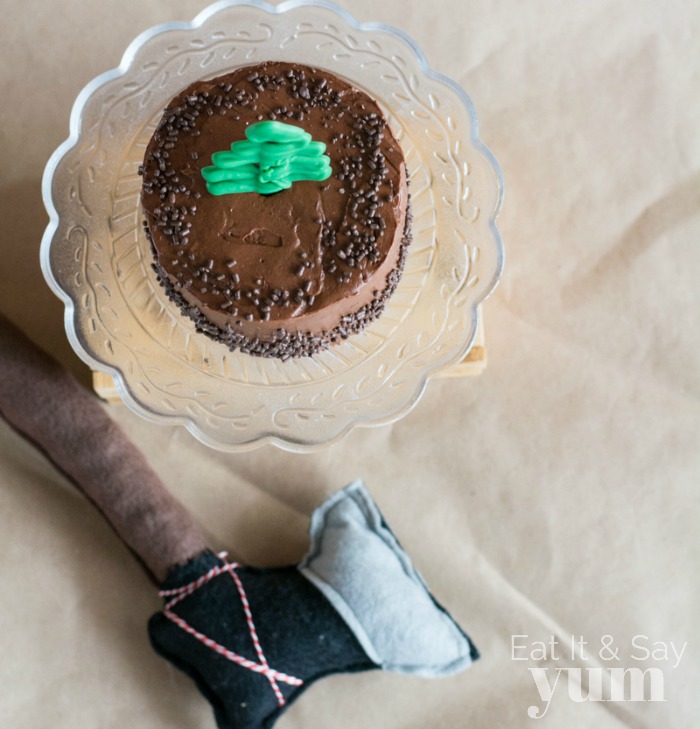 Anyway, super easy.  And fast. I'm sure you didn't even need my quick instructions there, the pictures are pretty self explanatory.  Ha.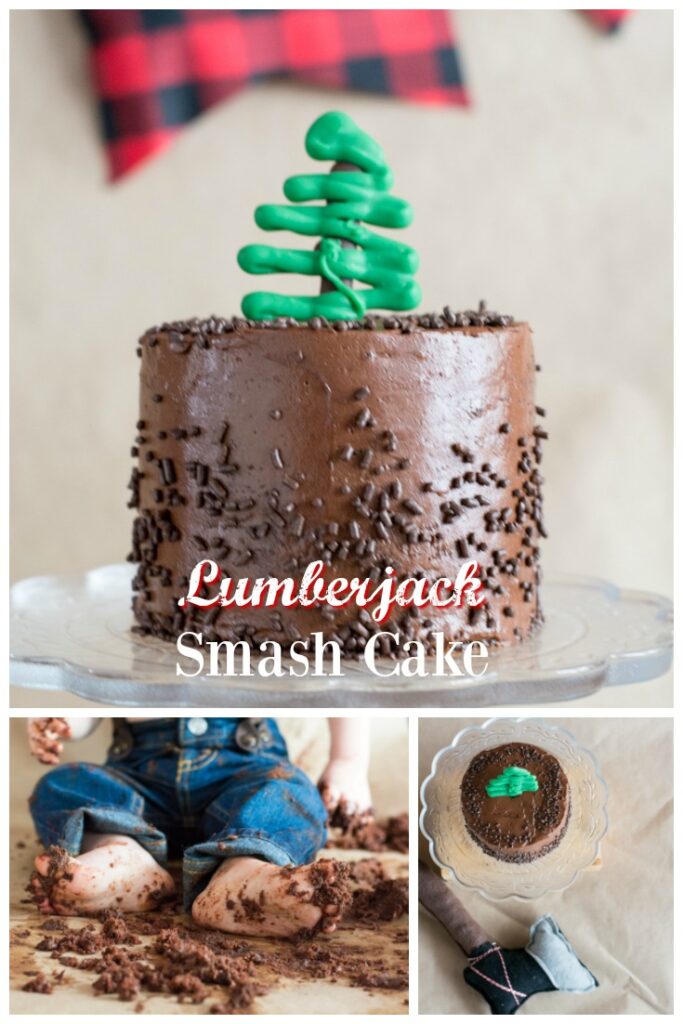 For the full party details, go here.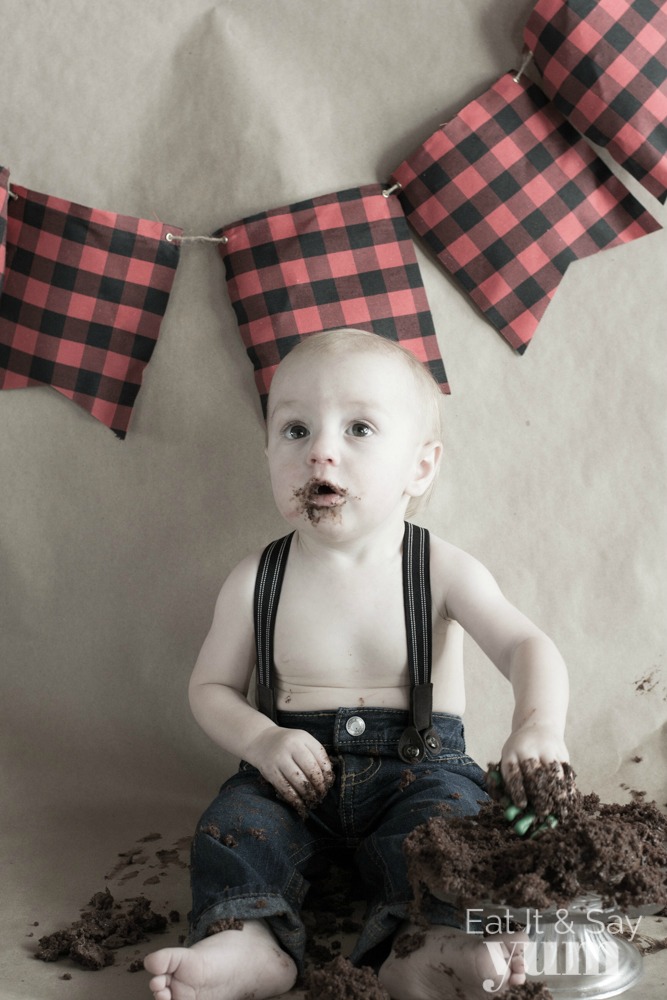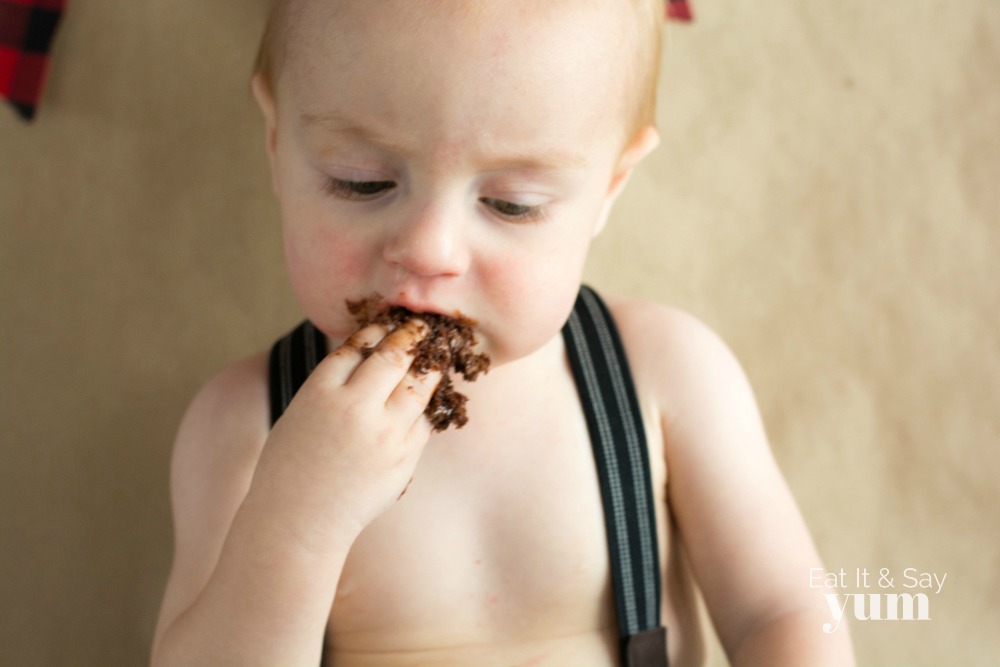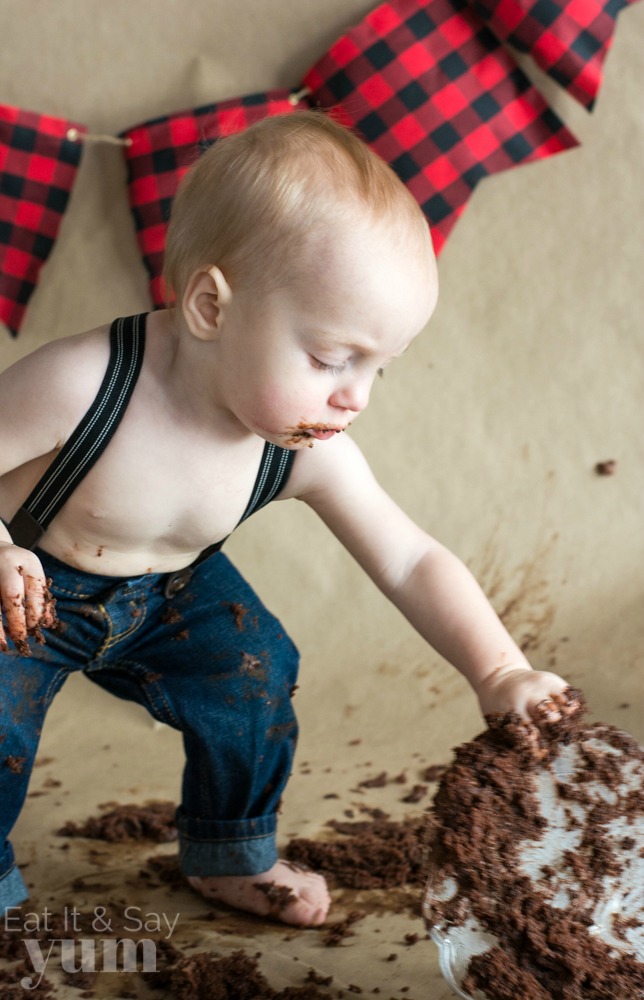 And my personal favorite…