If you are looking for a killer breakfast recipe, then you are in the right place!
This stuffed french toast would be perfect for Mother's or Father's Day brunch.  Or even a weekend breakfast.  It has lots of yummy flavor, and, HELLO!  BACON!  😉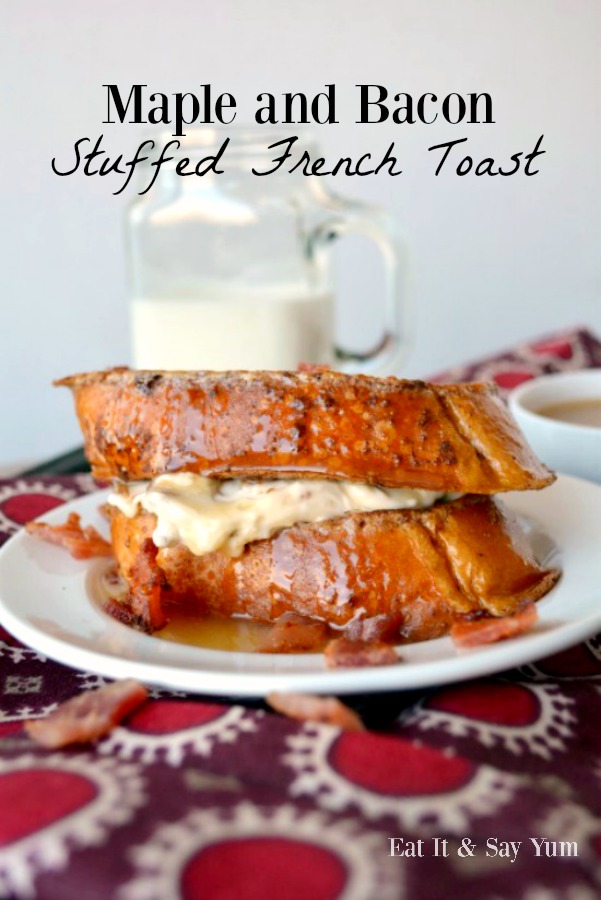 French toast seems to have been increasing in popularity recently.  So I couldn't leave that market untapped.
My grandmother always made the best french toast.  She would get the edges nice and crispy.  Just the way I like it.
So I wanted my french toast to have crispy edges, and a to-die-for filling.  This recipe was the baby born from those ideas.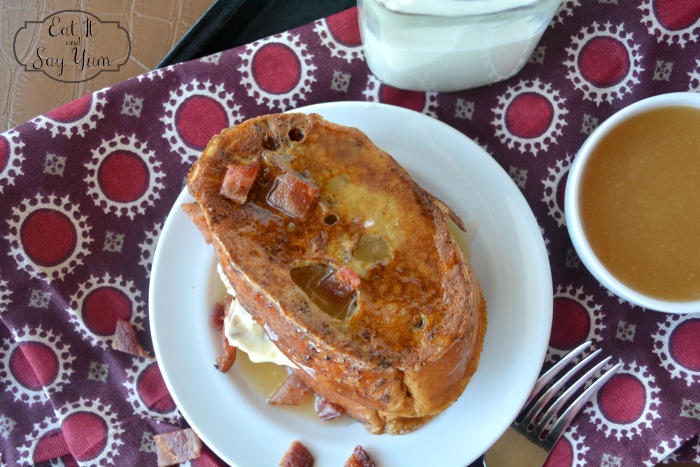 The filling is cream cheese, crispy bacon, and some maple syrup.
I know you want a bite of THAT!  Seriously, I drizzled buttermilk syrup on top, and it was ahh-mazing.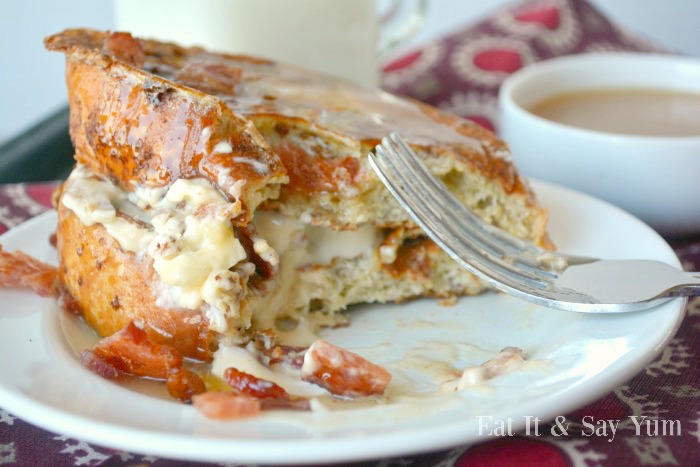 Click to the next page for the recipe and step by step picture instructions!