I love appetizers, and snack foods.  Fresh fruits and veggies are some of my favorites, because they don't weigh me down, and I don't feel guilty about snacking on them.  However, I do love them with DIP.  This fruit dip is so light and fluffy, and is the perfect dip for any fruit.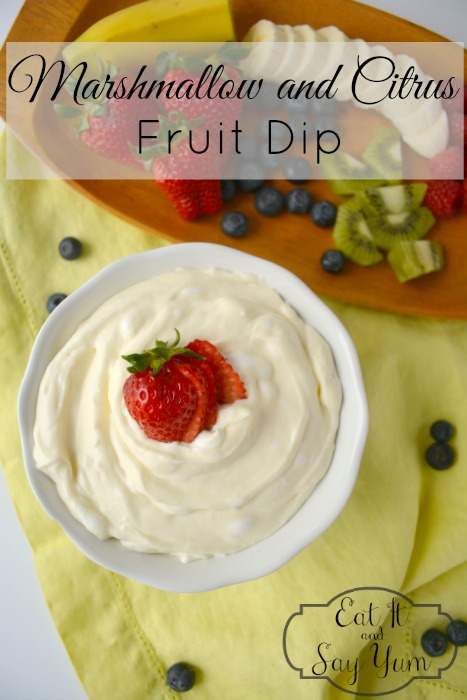 Made with marshmallow cream and cream cheese, this dip has great flavor that balances perfectly with the sweet and tart of fresh fruit.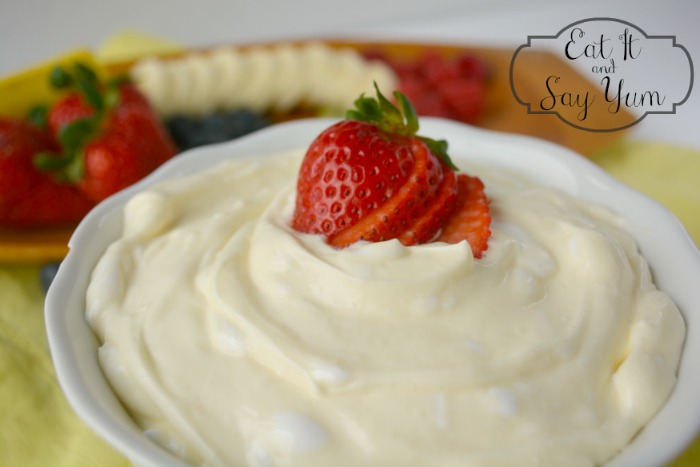 To add some flavor and get great consistency, I add some orange juice.  The citrus flavor makes the dip extra special.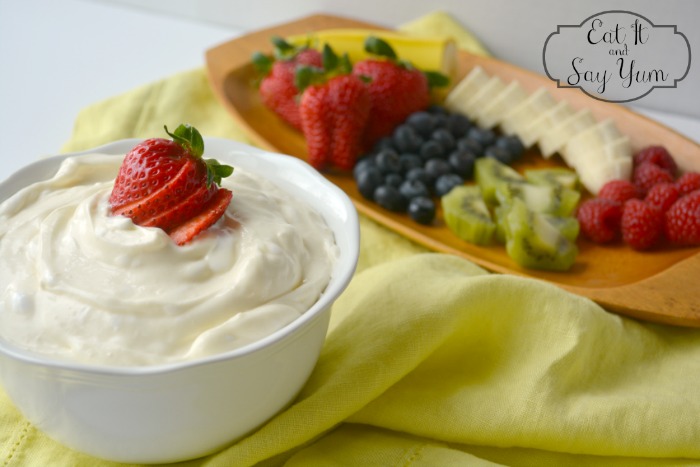 For even more of a citrus kick, I recommend a little orange zest.  (Lime or lemon zest would be great as well!)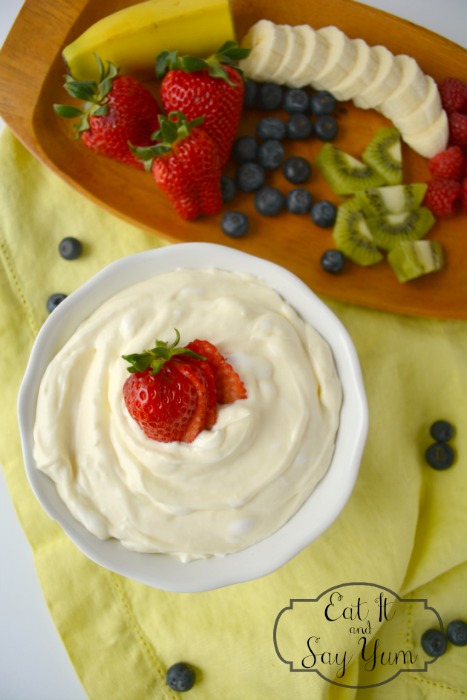 Pair with your favorite fruits, and you have a fairly healthy and guilt free snack or appetizer.  (Compared to most appetizers, this one is pretty good for you.)  😉  It's also super easy to make!  Comes together in less than 10 minutes.
Marshmallow and Citrus Fruit Dip
Ingredients
8 oz cream cheese
7 oz marshmallow cream
1- 4 Tbs orange juice- just enough to achieve the thickness and flavor you want
1-2 tsp orange, lemon, or lime zest (optional)
Fresh fruit- washed, cut, etc.
Instructions
In a medium mixing bowl, beat the cream cheese until smooth. Slowly beat in the orange juice. Start with the smaller measurement and add more if still too thick, or you want a stronger orange taste. Beat in the zest as well.
Using a rubber spatula fold in the marshmallow cream. It takes a while to get it fully incorporated. A few lumps are ok. Do not beat it!
Serve immediately, or chill in fridge until ready to serve. Accompany with your favorite fresh fruits to dip. (Strawberries, kiwi, bananas, raspberries, apples, blueberries, peaches, pineapple, etc.)
http://eatitandsayyum.com/marshmallow-and-citrus-fruit-dip/
You could also toss some of this in a bowl full of chopped fruit and make a fruit salad!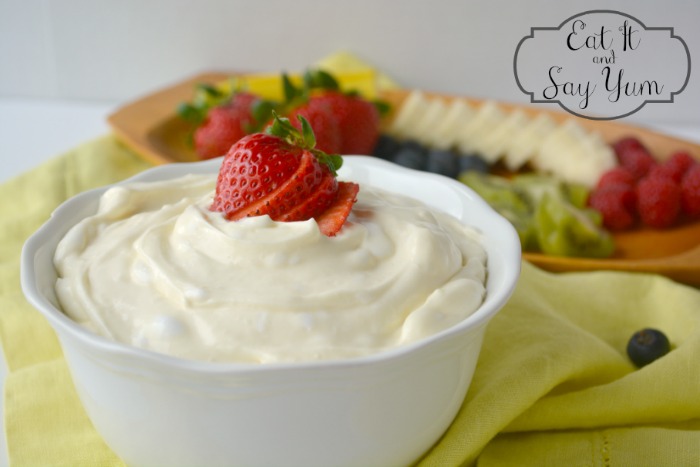 I like to use this dip as the filling in my Sugar Cookie Fruit Cups as well.  😉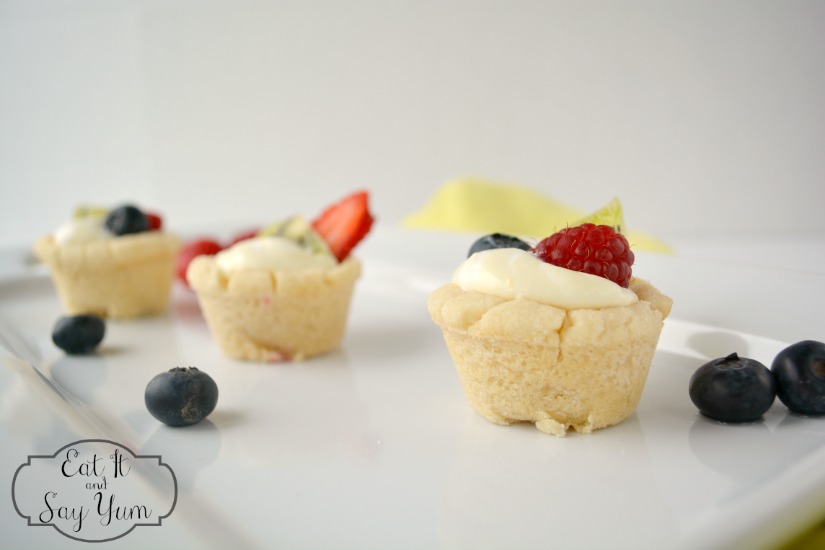 See which linky parties I join.
Subscribe and follow here.