Ever since I introduced my kids to meatball subs, several years ago, it has been a favorite.
When I ask if they have any suggestions for our weekly menu, meatball sub sandwiches is a common request.
These homemade meatballs were so much better than any frozen ones we have previously bought.  And I pretty much always have these ingredients on hand, so no 'quick' last minute trips to the store.  Sweet.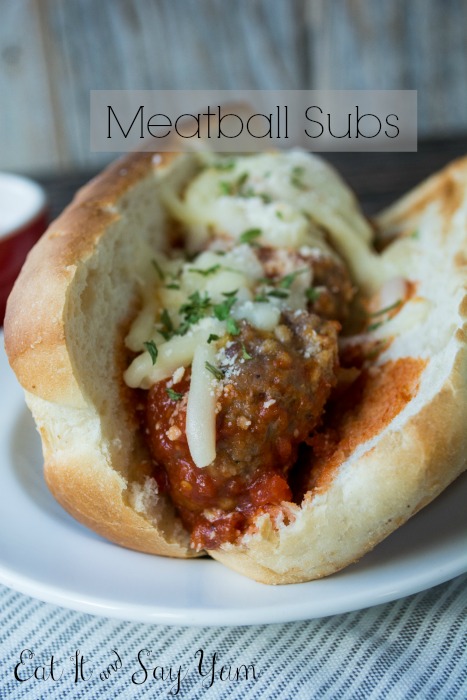 There's just something about spaghetti sauce and bread that warms my heat.  Total comfort food.  Top that with these delicious meatballs and some melty cheese?  Mmm, mmmm, good.
Meatballs are a classic comfort food.  I made these with a combination of beef and spicy Italian sausage.  (Side note: I'm not really sure why they call it spicy, I don't think it is very hot, but it does have good flavor.  Feel free to use mild or sweet Italian sausage if that is more your style.)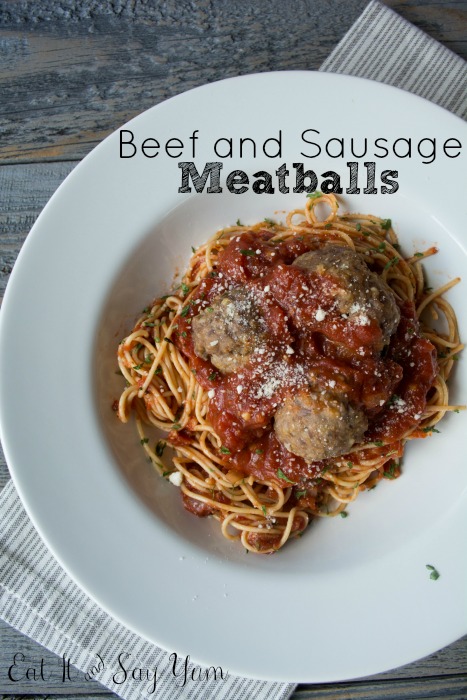 Don't feel limited to sub sandwiches.  Serve over a bed of noodles and sauce for classic spaghetti and meatballs.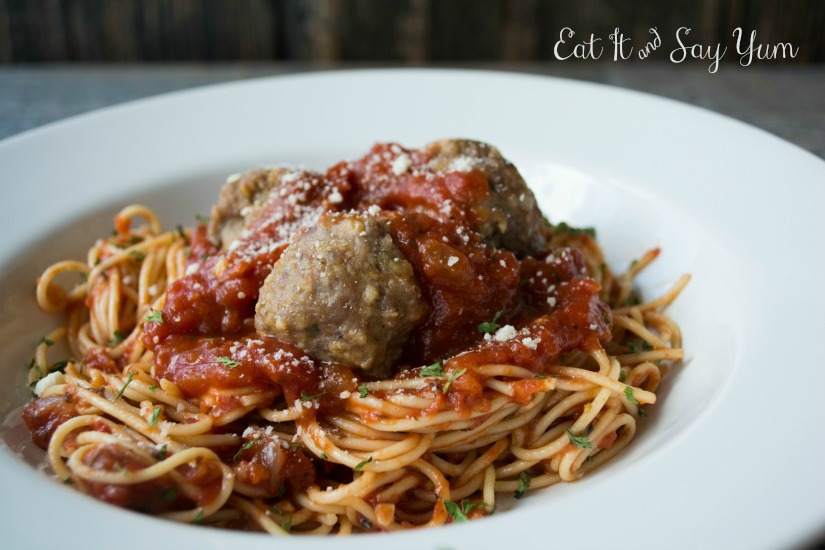 In an effort to get even browning and help the meatballs keep their shape, I baked these.  It worked perfectly.  It only took 15 minutes, and I was able to prep the rest of dinner while they baked.  Worked great.
Meatballs (on a sub, or off…)
Ingredients
2 lbs ground beef
1 package (about 1 pound) of Italian Sausage (spicy, sweet, or mild)
3 eggs
1 cup panko bread crumbs
1/3 cup finely crumbled Parmesan cheese
1/2 tsp dried oregano
1/2 tsp dried basil
1/2 tsp garlic powder
1 1/2 tsp salt
1/2 tsp pepper
1/2 milk
Instructions
Preheat oven to 425 degrees. In a large mixing bowl add both kinds of meat with the eggs, spices, bread crumbs, cheese and milk. Mix together til fully combined, hands work best for this.
Form meatballs with about 2-3 Tbs of meat per ball. Roll the balls with your hands then place each ball on foil lined, greased pans.
Bake the meatballs for 15 minutes. Slice one meatball in half to see if they are done. There should be NO pink remaining. Bake for another 5 minutes, if they aren't fully cooked yet.
Once cooked, add meatballs to your favorite pasta or on top of some toasty rolls with spaghetti sauce and cheese.
http://eatitandsayyum.com/meatballs-on-a-sub-or-off/
So, on a sandwich, or with pasta, you can't go wrong with some yummy meatballs.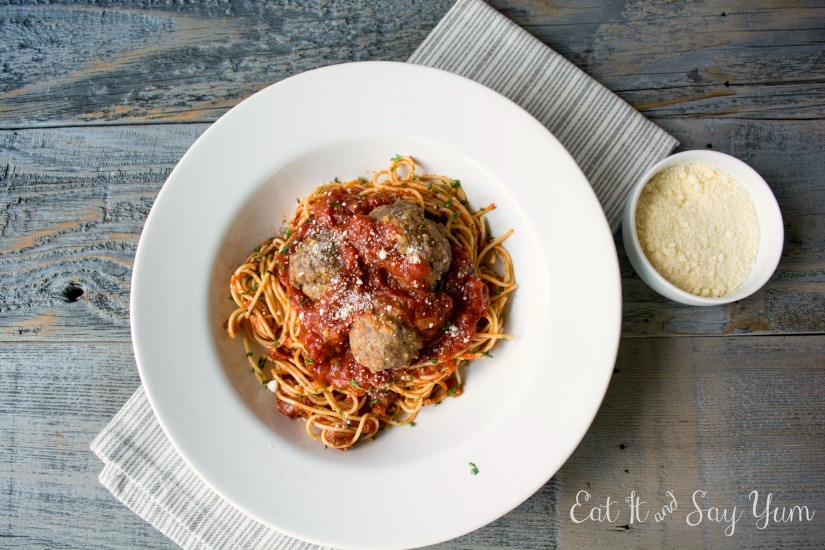 See where I link up.
You might also like: