Crispy fried meatballs covered in marinara sauce and melty cheese.  It'll be a new favorite for everyone!
Ok peeps, this dish is bound to knock your socks off.  My husband said it was his new favorite dinner.  My son asked if he could take some meatballs to his school teacher.  He really liked them.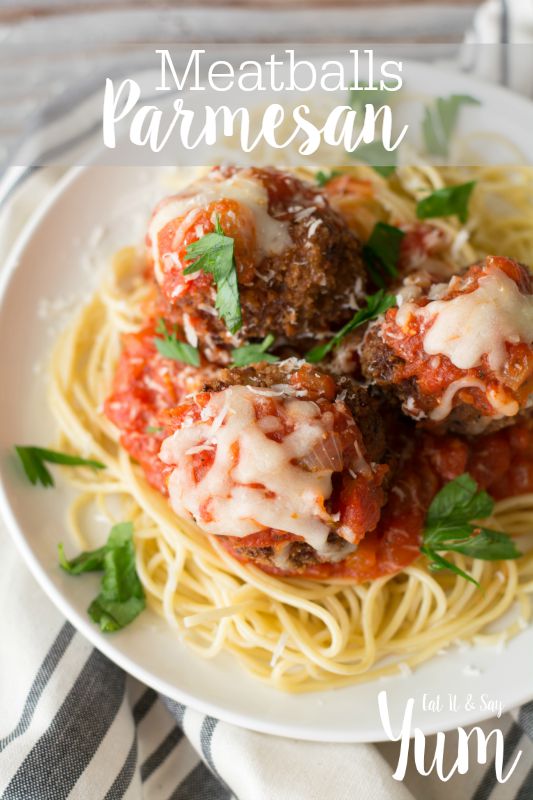 I made the meatball mixture with the usual suspects: ground beef, bread crumbs, egg, seasonings, etc.  Then I dipped the raw meatballs in some panko crumbs. then eggs, and then back into the crumbs.  Place those balls into some hot oil and let them fry until golden-crispy- rotating as needed to cook all sides.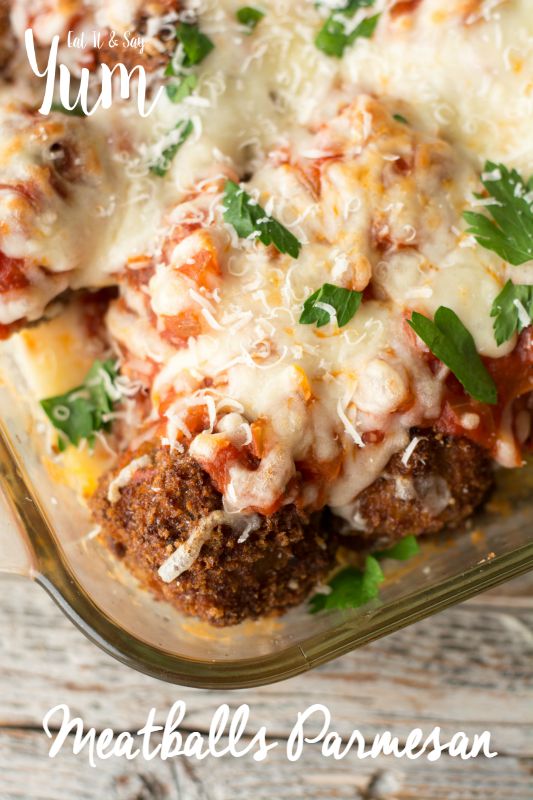 I put the fried meatballs into a baking dish or two and finish cooking them in the oven.   The outside is nice and crispy, but the meat isn't cooked all the way through yet.  So about 10 minutes in the oven finishes the job.   Then I top the balls with some marinara sauce and lots of cheese.  A minute or two under the broiler melts all that beautiful cheese.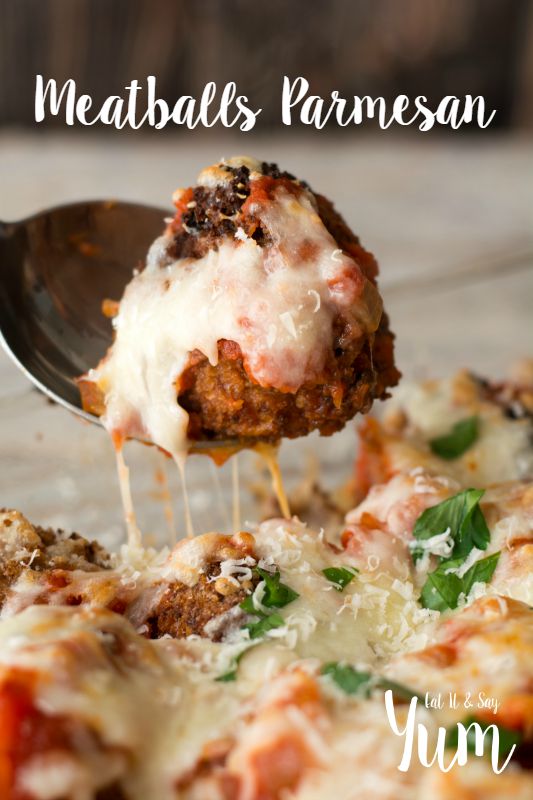 Serve them over some cooked pasta.  With grated parmesan cheese.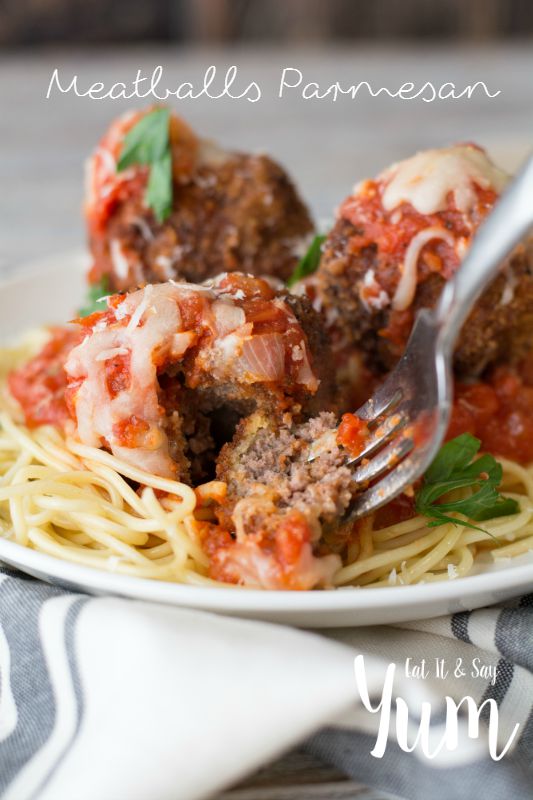 Yum!  This will keep you warm during the chilly Fall and Winter months.  They would also work as an appetizer!  You could make miniature meatballs for easier snacking.
Ingredients
2 lbs ground beef
2 1/2 cups panko bread crumbs- divided
1/3 cup milk
1/2 tsp salt
1/4 tsp pepper
1 tsp parsley
1 tsp garlic powder
1/2 cup grated parmesan cheese- plus more for garnish
6 eggs- divided
marinara sauce
oil for frying- about an inch in the bottom of a large pan/ pot
2 cups mozzarella cheese- grated
fresh chopped parsley- optional
Instructions
In a large mixing bowl combine 1/2 cup of the panko crumbs and the milk. Let soak for about a minute, then add the meat, salt, pepper, parsley, garlic powder, and 1 egg. Mix everything together with your hands or a wooden spoon. Form the meat into balls about the size of a golf ball.
In two smaller bowls add the remaining eggs to one- lightly scramble with a fork, and mix the remaining panko crumbs with the 1/2 cup of grated parmesan in the other bowl.
Heat the oil over medium-high heat. Dip each meatball in the panko crumbs, then the eggs, and then coat again with the panko crumbs. Preheat oven to 350 degrees.
Fry a few meatballs at a time, turing them as needed to get all sides to a nice golden brown. Remove the meatballs with a slotted spoon and place in a greased baking dish. Repeat until all the meatballs are fried. Place the baking dish into the hot oven and let the balls cook until an internal temperature of 165 degrees is reached. Test with a meat thermometer, or cut one ball open to be sure there is no more pink meat remaining.
Once the meatballs are cooked, pour some marinara sauce over each meatball and top with the mozzarella cheese. Place under the broiler until the cheese is melted and bubbly.
Serve over cooked pasta while the meatballs are hot. Top with additional parmesan cheese and fresh shopped parsley if desired.
http://eatitandsayyum.com/meatballs-parmesan/
You might also like: