Eeek!  Mother's Day is coming up!
It's the one day a year that I get breakfast in bed, sweet cards from my littles, chocolate covered strawberries, AND I don't have to cook dinner.
Some of those things randomly happen throughout the year, but never all of them- on the same day.
Woot woot!
I also love Mother's Day because I make a special effort to let my mom know how much I appreciate her.  And I'm sure I can't ever convey those feelings enough.  So just in case, Mom I love ya!!  Also a little shout out to my Mother-in-law, she's fabulous, too!
Anyway, this marks the second year that I am participating in a Mother's Day a Giveaway.  And I'd say it has become a tradition.  I love giving things to my readers.  Especially moms.  So fun.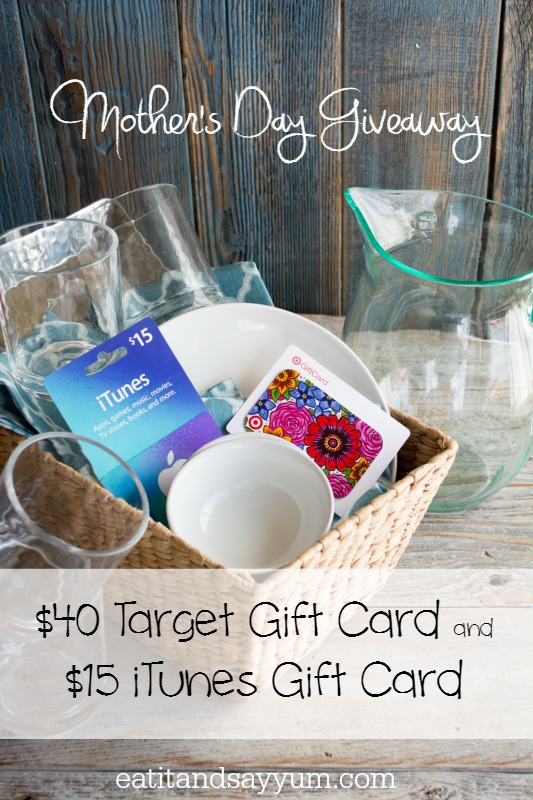 This year the giveaway involved me creating a gift basket that I would like to give or get for Mother's Day.  So, I took myself to Target for a little shopping spree.
Since I live an hour away from the closest Target, shopping there really is a treat for me.
Anyway, I found lots of fun things.  And I could have sent all those to the winner of the giveaway, but then I'd have to pay for shipping and the prize would have to be valued at less.  (I'm not made of money, people.)  So, instead I'm giving you some gift cards, and you can go pick out exactly what you want.  Plus there is an iTunes gift card because there are some great songs out right now and I want to buy some of them.  (So, just to be clear: the prize is only the gift cards.  The things in the basket are just  suggestions of what you could get with those gift cards.)
So, included in this giveaway is a $40 Target gift card.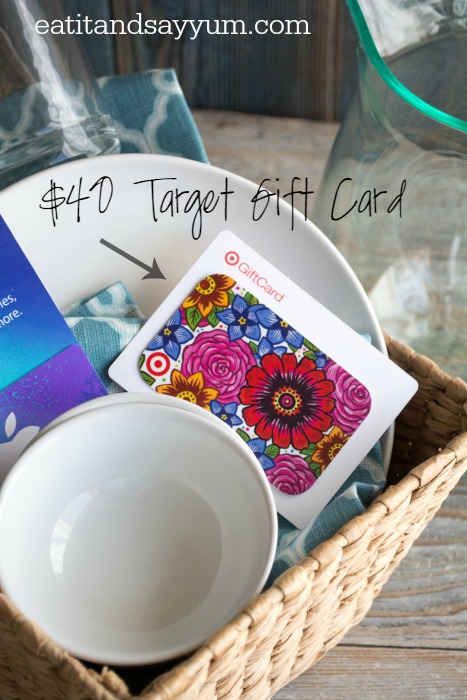 AND a $15 iTunes gift card.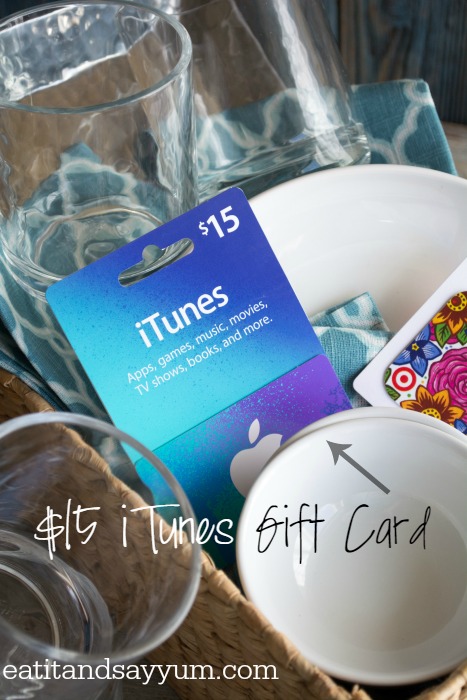 The other items in the basket are what I bought.  So there's some ideas for what you could buy.  In case you are interested in some of the things I bought…
Tumblers– I just bought the small ones
White Plate– I only bought one
White Dipping Bowls– I bought two
Hammered Serving Tray– I bought the small one
Prices may vary by location.
So enter away!  And tell your friends, and moms!
And don't forget to scroll down past the Rafflecopter 'cause I've got even more good news for ya!
So, did I mention this giveaway is part of a whole group of giveaways?!  Awesome, I know.
Check out the other fab prizes and click their links to enter to win those as well.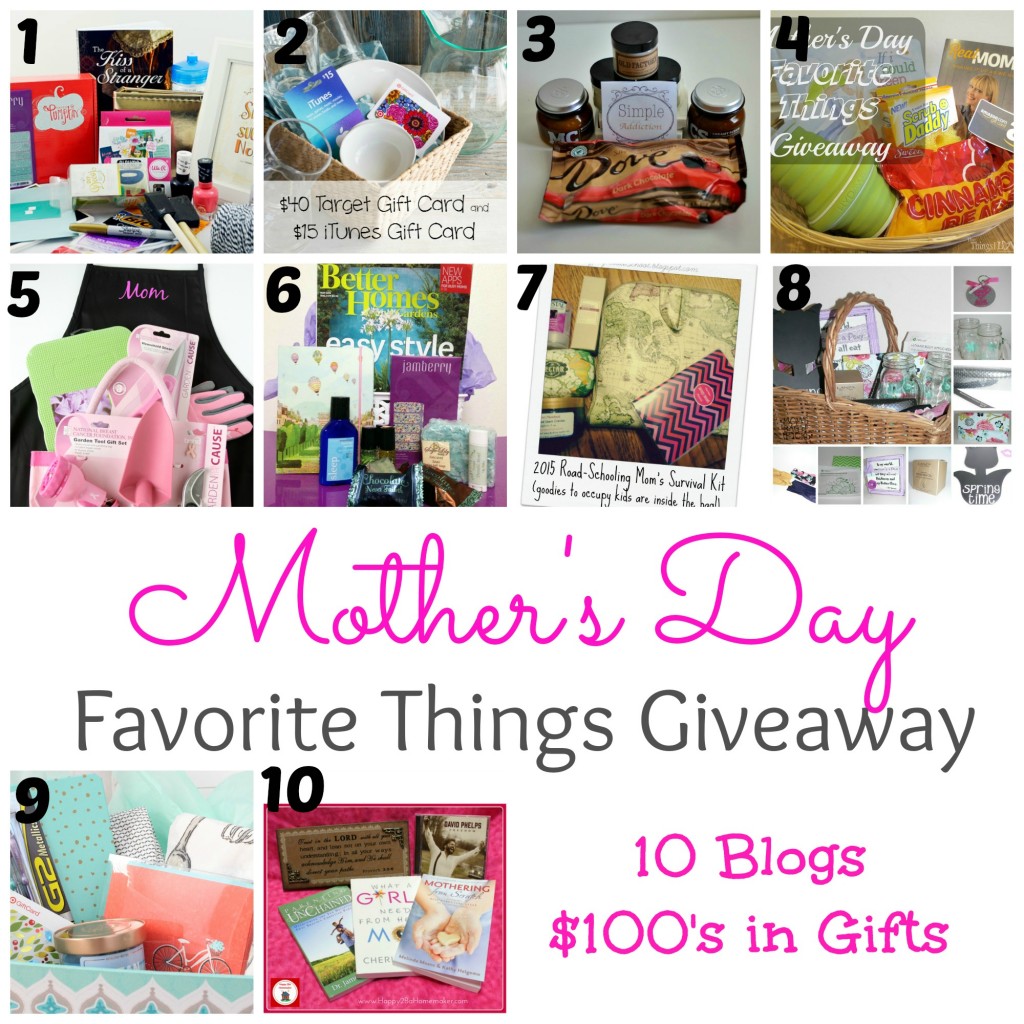 1- My Daylights 2- Eat It & Say Yum 3- Tastefully Frugal 4- The Things I Love Most 5- Bite of Delight and Western Gardens 6- Home Crafts by Ali 7- Gypsy Road School 8- Mom's Bag of Tricks 9- Honest Harm 10- Happy 2BA Homemaker