Naan bread is a quick and easy bread that doesn't require any rising time, and it cooks on the stove top.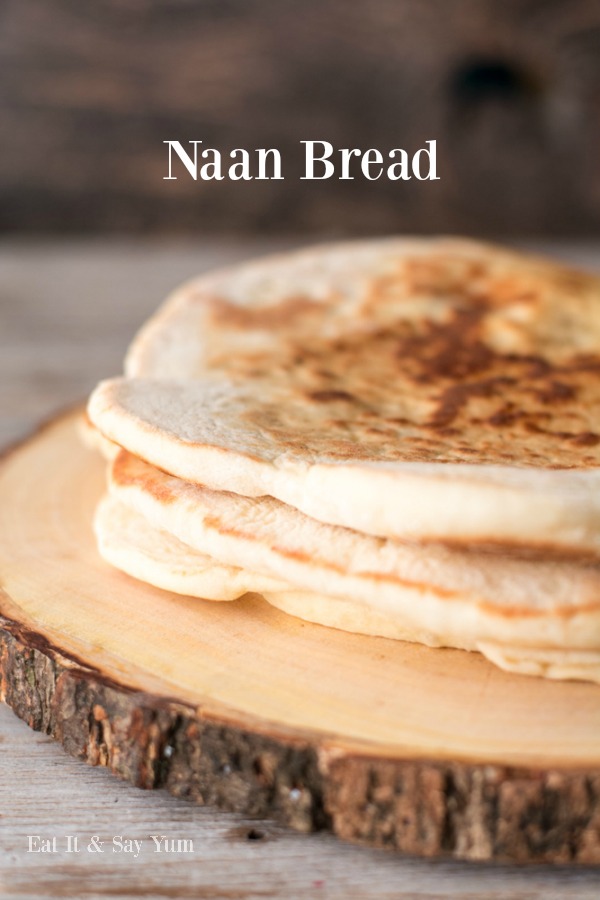 My mom has been making Naan Bread for years.   Infact she is so cool and she even made this when we were camping several years ago!  I like a bread that tastes great and can be made over a campfire.  Eating good food while camping is a must.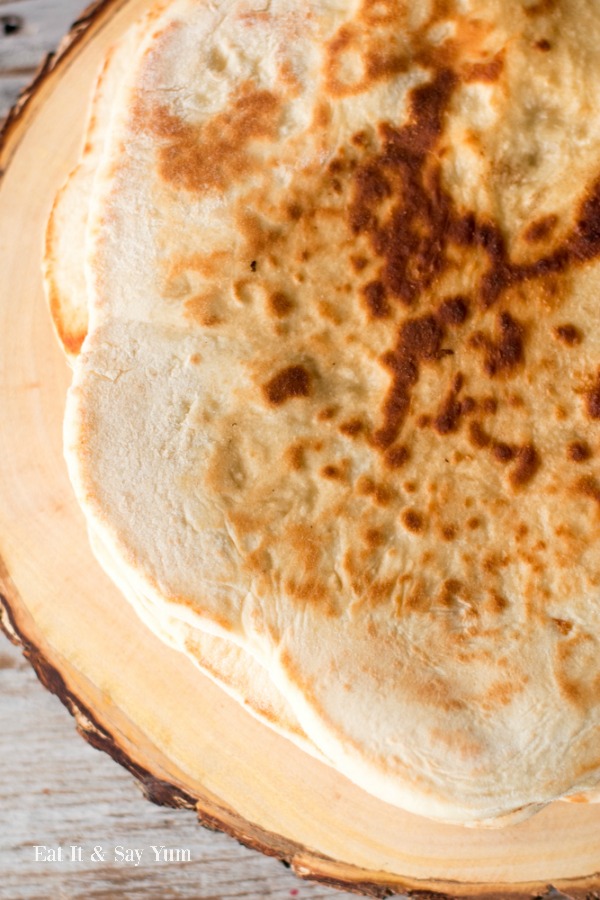 The dough can be mixed in a stand mixer or you can do it by hand.  Once you make the dough, divide it into 6 equal parts, then roll one out and get it cooking while you roll out the next one.  This bread cooks on the stovetop, in a large pan with a lid.  If you have two pans with lids you can have two cooking at the same time.   Makes things go even quicker.
My kids LOVE this bread.  We eat with butter, or honey, or honey butter.  I think butter and cinnamon and sugar would be good, too!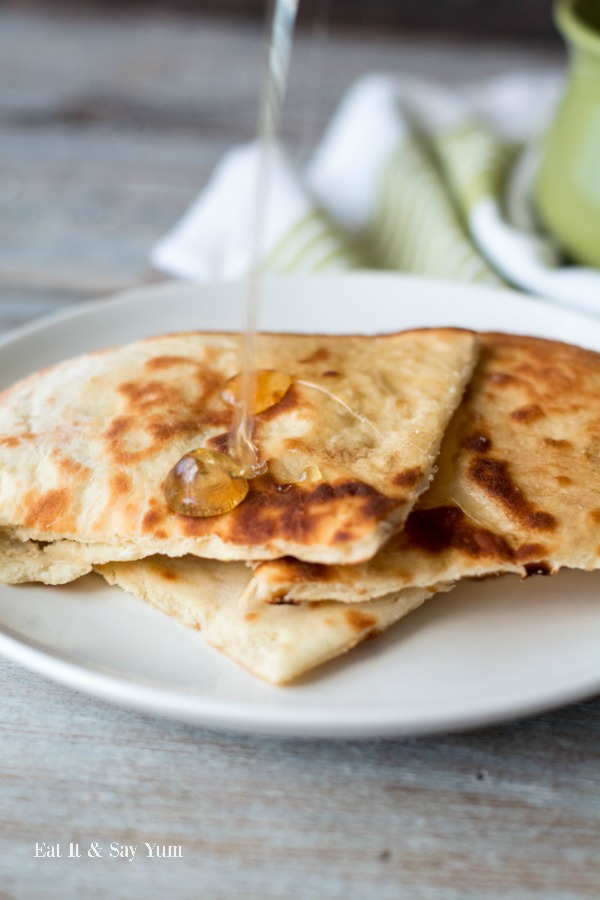 We especially love this bread with our soup.  It's great for dipping.  And speaking of dipping it, I bet it would go great with dips.  Like my roasted red pepper dip, or spinach dip.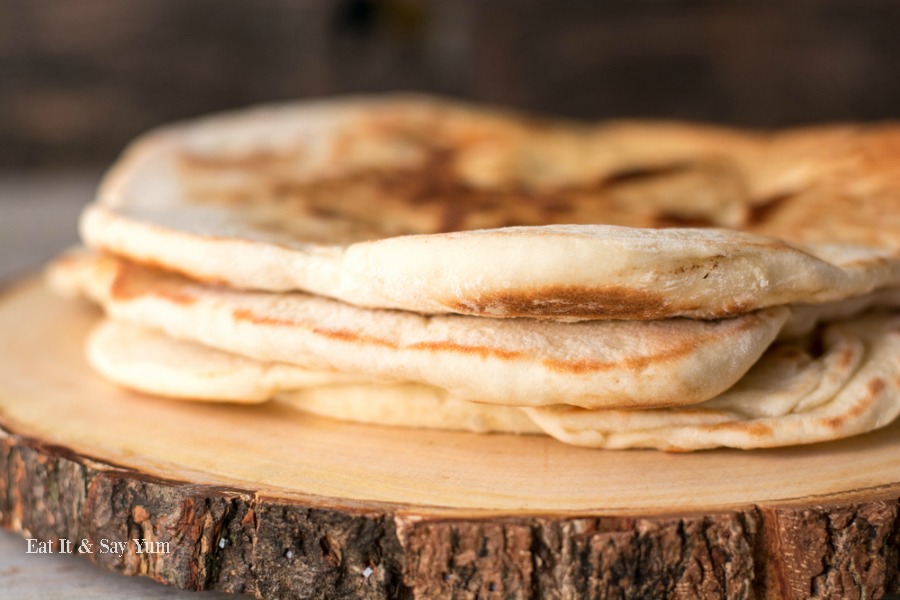 Naan bread is great with any meal.  It's such a versatile side, and you really can't complain with how easy it is to make.
Ingredients
1 1/2 cups warm water
1 Tbs yeast
2 tsp salt
3 1/2 Tbs sugar
1 Tbs olive oil
4-5 cups of flour
butter
Instructions
In a large mixing bowl (or stand mixer) add the water, yeast, sugar, salt, and oil. Mix together briefly, then let sit for a few minutes to activate the yeast.
Start adding the flour while mixing. Keep adding flour and kneading until you get a dough that holds it's shape and isn't very sticky to the touch. I add about 4 cups of flour.
Heat a large pan (with a lid) over medium high heat.
Form your dough into a ball and cut it in half. Cut each half into thirds, so you have 6 equal size pieces.
Use your hands to shape a piece into a disc, then roll it out on a floured surface. Melt about 1 to 1 1/2 tsp of butter in your pan and then place the rolled dough in the pan. Cover with a lid and watch for the dough to get nice and bubbly, and golden brown on the bottom. Then flip the dough over and cook on the other side. It won't get quite as golden brown, because of the bubbles.
Remove from pan and repeat with the remaining dough. I try and roll out my next pieces while I have one cooking.
Naan bread is best served fresh and warm. You can spread butter, honey, jelly, etc. on it. Or dip it in soups or dips.
http://eatitandsayyum.com/naan-bread/
You might also like: