Creamy lemon cheesecake that is no-bake, and just perfect for Spring and Summer.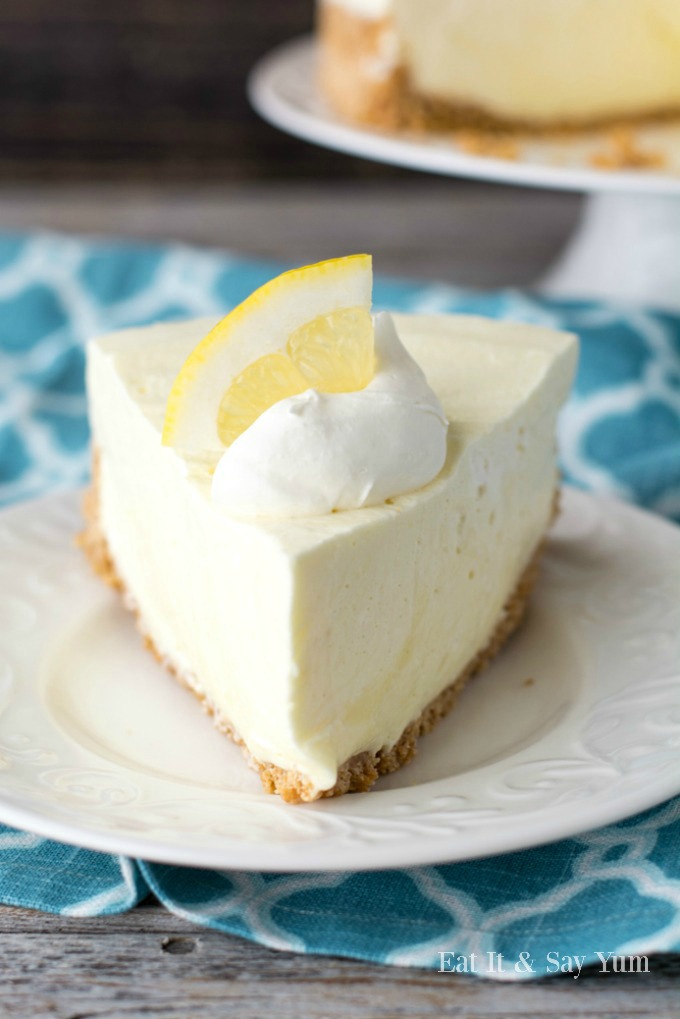 Hi friends!  I've got a great Spring and Summer dessert for you.  Lemon Cheesecake!  And it's no-bake, so you can stay cool and have a great dessert.
This recipe was based on one from my Nana.  My mom gave me all my grandma's old recipe collections.  A couple big binders with recipes hand written, or pasted onto papers.  Recipes she had collected her whole lifetime.  It is something I really treasure now.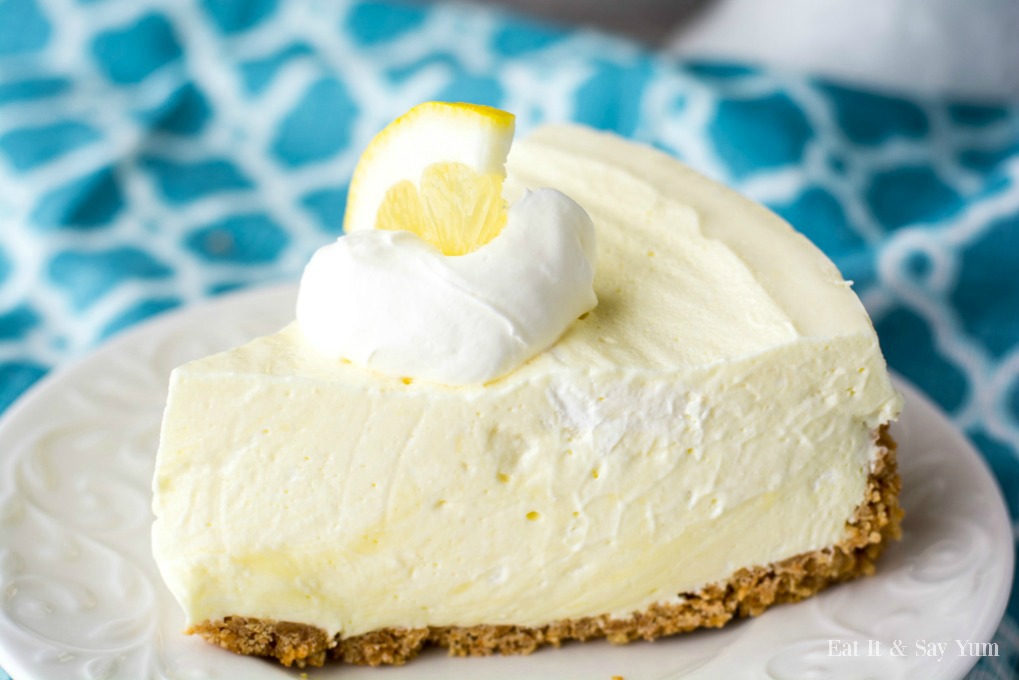 Anyway, this cheesecake is made with Jello and whipped cream.  And cream cheese, of course.  It's texture is lighter than a normal cheesecake, but still so good.   And you just can't go wrong with the cool, tart, lemon flavor.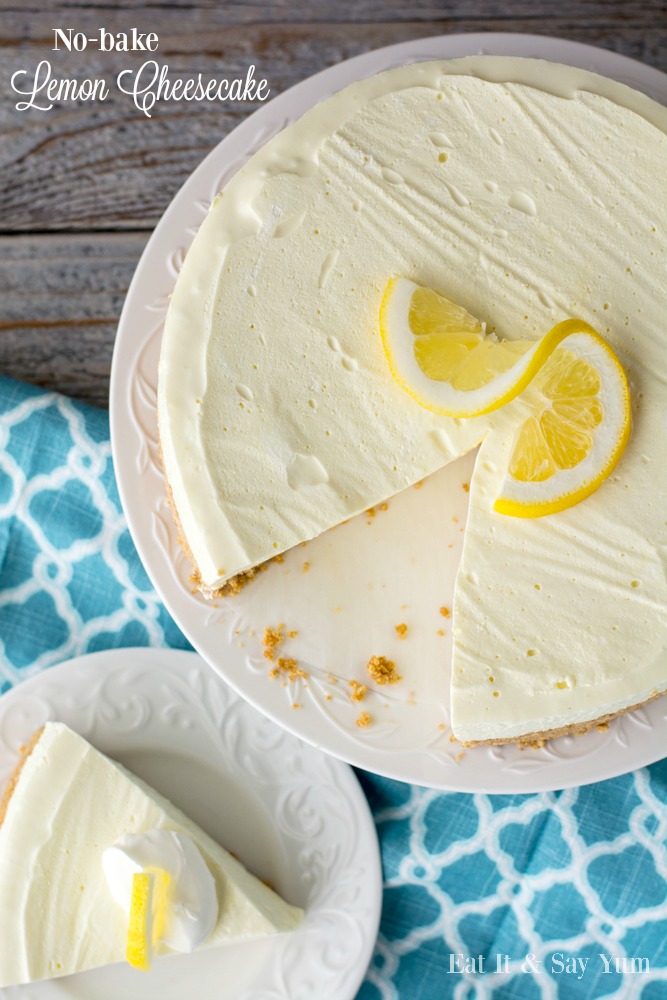 Ingredients
1 6-ounce box of lemon jello mix (gelatin, NOT pudding)
juice from 1/2 a lemon
1 1/2 cups boiling water
1 1/2 cups cold water
1 cup sugar
2 8-ounce pkgs cream cheese
1 tsp vanilla
1 8-ounce container of cool whip, or equal amount of whipped cream
2 cups graham cracker crumbs
1/2 cup butter- melted
extra whipped cream and lemon slices/ wedges optional for garnish
Instructions
In a medium mixing bowl, mix the jello, and lemon juice with the hot water. Stir until dissolved, then add the cold water. Set the bowl in the fridge until the jello is completely cooled, but not yet set.
In a separate mixing bowl, beat the cream cheese with the sugar and vanilla until smooth. Slowly add the chilled jello mix, while beating everything together. Once smooth, set in the fridge again, until the mixture begins to thicken- about 1 hour.
Prepare the graham cracker crust by mixing the crumbs with the melted butter and then press it into a large springform pan, minimum of 10 inches. Set in freezer until ready to use the crust.
Fold the cool whip (or whipped cream) into the cream cheese and jello mixture with a rubber scraper. Gently mix until the mixture is smooth and the cool whip is evenly distributed.
Pour the cheesecake mixture into the crust. Let it set in the fridge for at least 6 hours, overnight is best. Do not cover with plastic wrap until the cheesecake is set.
Serve chilled, top each slice with the optional whipped cream and lemon wedge. Keep the cheesecake chilled.
http://eatitandsayyum.com/no-bake-lemon-cheesecake/
Warm weather definitely calls for cook outs with friends, and this dessert will be a great way to stay cool and enjoy being with friends and family.  Those are my favorite times.  🙂
Do you like Lemon?
I bet you'll love these desserts!