The ultimate ice cream topping for all those who love peanut butter!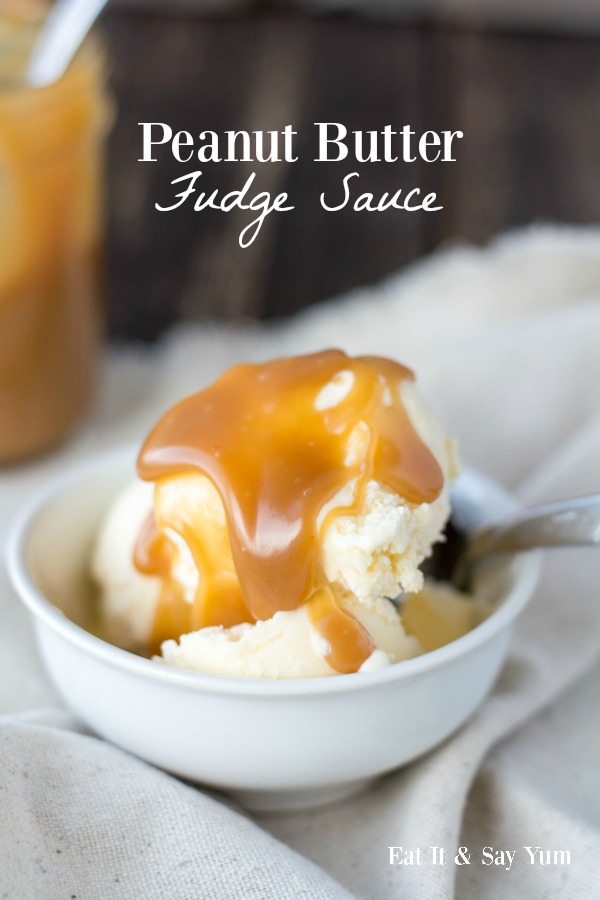 This Peanut Butter Fudge Sauce can make all your peanut butter dreams come true! Maybe.
I LOVE hot fudge sauce.  And I thought, the same concept but with peanut butter, would be pretty killer.  And let me tell you, it is.  This sauce is heavenly.  I can't help but lick the spoon.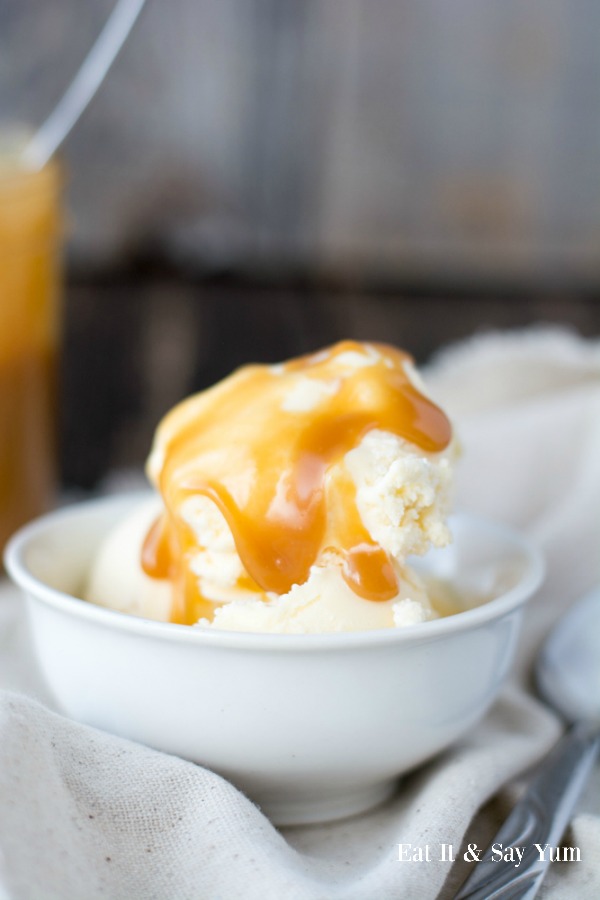 I think it tastes awesome over ice cream, but you could also drizzle this sauce over brownies or cakes as well.   Or try this on my Fruit Sundaes, this with bananas would be amazing!!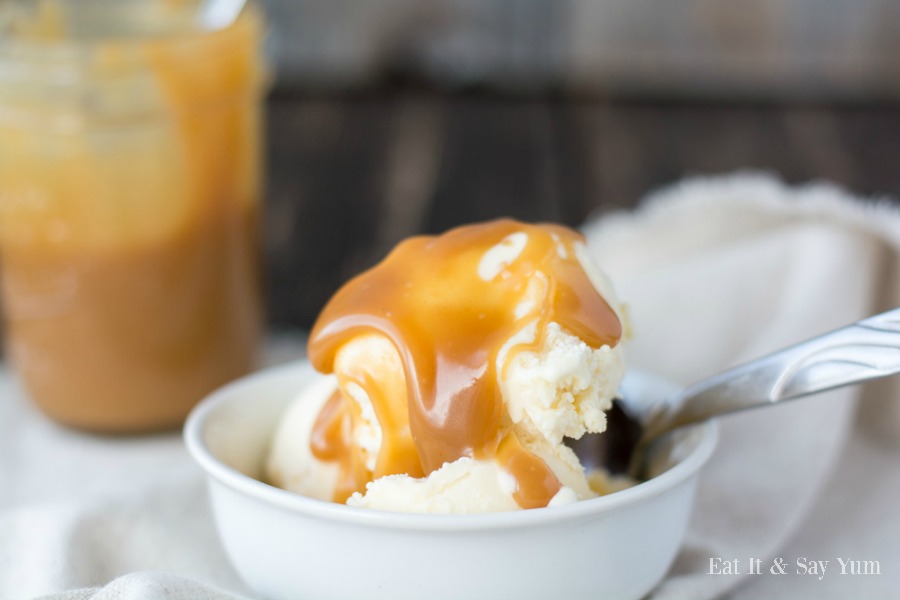 It's easy to make, and would make a gift for friends or neighbors, too.  Just store it in some cute little jars, and keep it in the fridge.  You're friends will LOVE you!
Peanut Butter Fudge Sauce
Ingredients
3/4 cup creamy peanut butter
1/2 cup butter
1, 12 oz can evaporated milk
2 cups powdered sugar
1 tsp vanilla
Instructions
In a medium sized pot, over medium-high heat, add the peanut butter, butter, evaporated milk and powdered sugar. Let the butter and peanut butter melt, while you frequently whisk the mixture together.
The mixture should be smooth, and come to a boil. Let boil for 4 minutes, stirring constantly.
Remove the pan from the heat, and whisk in the vanilla. Let cool before pouring into jars. Serve warm, over ice cream, brownies, cakes, etc.
Store in jars, in the fridge.
http://eatitandsayyum.com/peanut-butter-fudge-sauce/
You might also like: