Merry Christmas!!
It really is the most wonderful time of the year!
This year has been a little crazy, and I wasn't able to make my family's traditional cinnamon rolls to deliver to friends.  So, my kids and I made some of our favorite cookies and candies to take instead.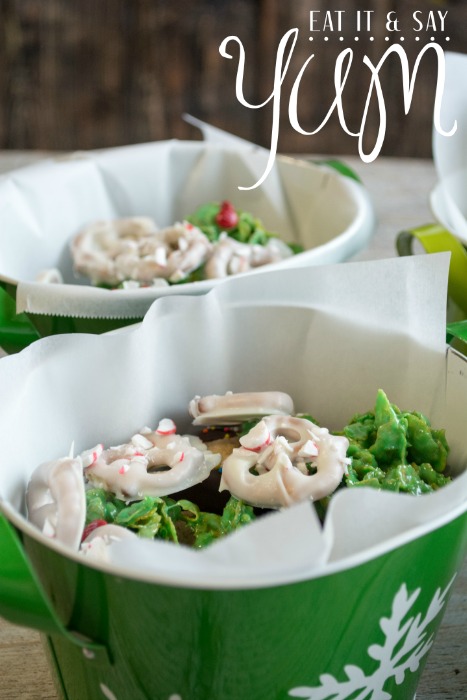 One of the treats are these yummy Peppermint Pretzels.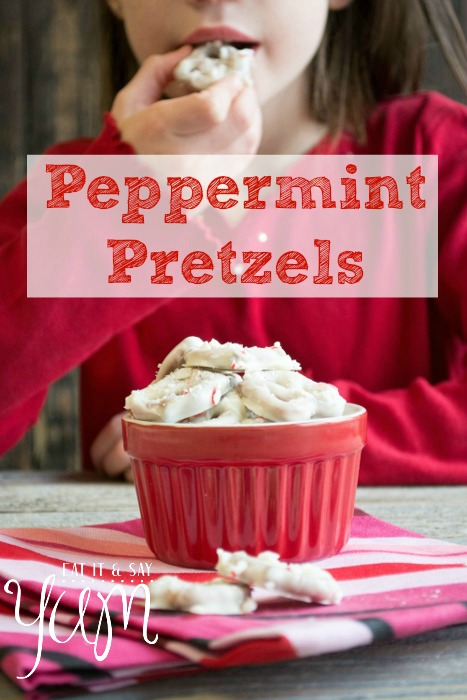 These are SO easy to make, I don't even know if this counts as a recipe.  But they make a great gift for friends and neighbors, or a festive snack for you family.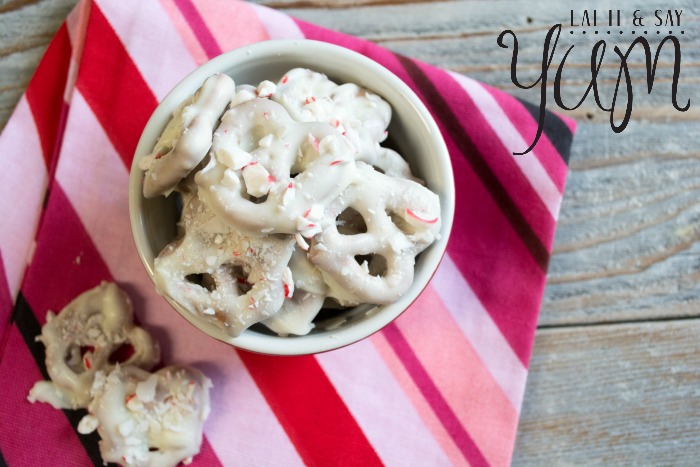 So, I melted about 12 ounces of white almond bark.  Stirred in a handful of pretzels at a time.  Using a fork to fish each pretzel out of the bowl and lay it on wax paper.  While the almond bark is still wet my daughter sprinkled some crushed peppermints (or candy canes) on top of each pretzel.
Ingredients
12 ounces white almond bark
7-8 ounces of pretzels
about 2-4 Tbs crushed peppermint candy
Instructions
In a double boiler (or microwave) melt the almond bark. Stir in a handful of pretzels, coat them with the almond bark. Using a fork or skewer, fish each pretzel out of the melted almond bark and lay on a sheet of wax paper. Sprinkle some of the crushed peppermint candy on top of each coated pretzel. Repeat until you run out of melted almond bark, or pretzels.
Let the almond bark dry before serving.
http://eatitandsayyum.com/peppermint-pretzels/
My little girl was all too excited to get to help, and then wanted to pose for some pictures.  I couldn't resist.  🙂
So, this was a great addition to our last minute goody baskets for our neighbors.
We are so excited it's Christmas Eve!
Merry Christmas and Happy New Year!!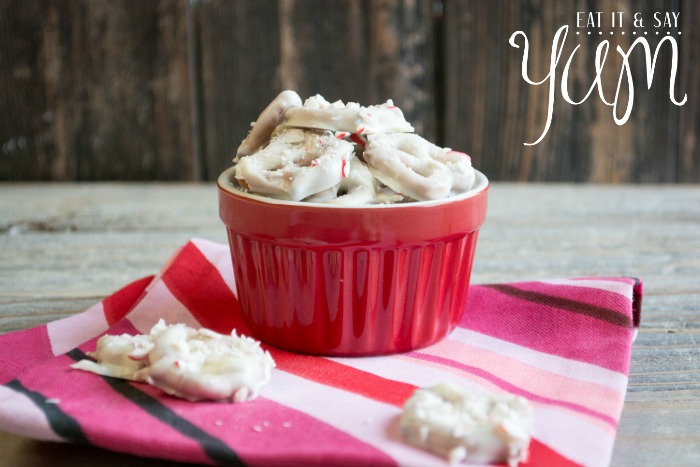 These were the other treats we included in our goody baskets.