Clearly, I love food.
I think the fact that I write a food blog is testament to that.
I love when I try new foods that just speak to me.
And when I can replicate those new and unique flavors into my cooking at home, I'm so happy.
These pickled onions were inspired by some pickled onions I had a restaurant.  I craved them afterwards.
So, I made up my own version.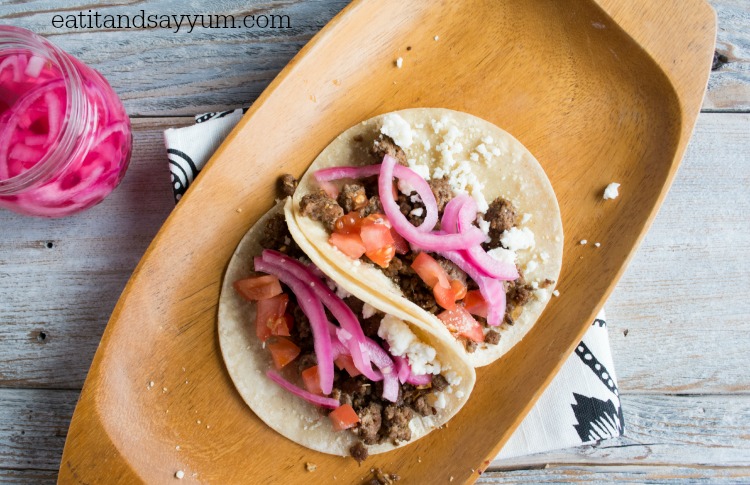 I already love red onions, and the bold flavor they bring.  Once pickled, they take on the sweet and tangy flavors from the sugar and vinegar.
Throw them on some tacos and it is such a refreshing change from the normal taco flavors.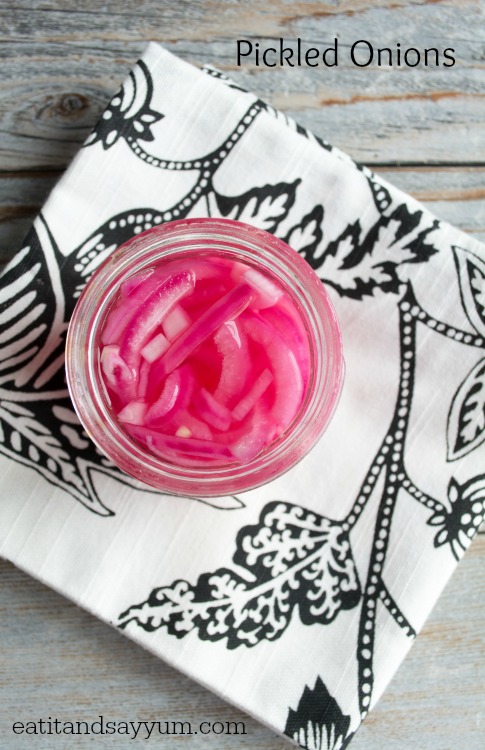 These would also be great on sandwiches, scrambled eggs, burritos, salsa, burgers, etc.
And you can play with the flavors of vinegar that you use to change the flavor some.  I'm dying to try apple cider vinegar.  Love that stuff.
This recipe makes a small amount of pickled onions, so you aren't left with tons that you can't use up fast enough.  But also, feel free to double the recipe if you want more.  And these are super easy to make.  No cooking at all.
Ingredients
1/2 large red onion
2-3 tsp sugar
vinegar- white or add is any flavors you want to try
Instructions
Slice the half onion into thin slices. Place in a medium mixing bowl and add the sugar. Pour enough vinegar over the top to almost cover the onions. Let sit as long as you want. Ready to serve within 15 minutes for crisp onions, let sit longer for softer onions. Store any left overs in an air tight container in the fridge. Add to tacos, salsa, salads, sandwiches, eggs, etc.
http://eatitandsayyum.com/pickled-onions/
You might also like:
Sweet and Spicy Pickled Jalapenos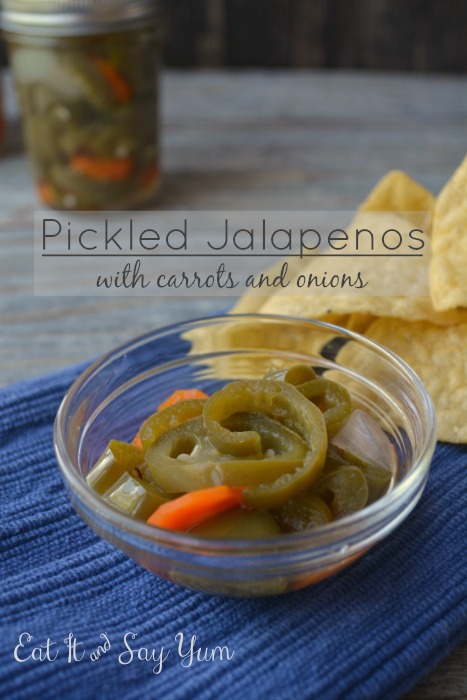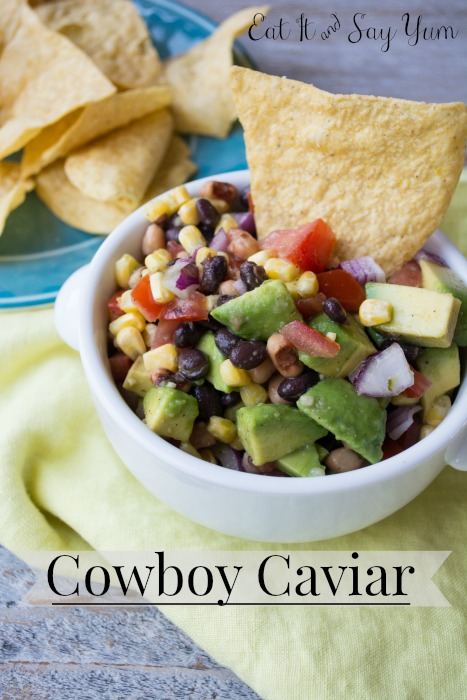 Roasted Corn and Black Bean Salsa