I love Pico De Gallo!  There, I said it.
I love how fresh it is, and how all the flavors are present.  You can really taste the tomatoes, the onion, the CILANTRO!  Mmmmm…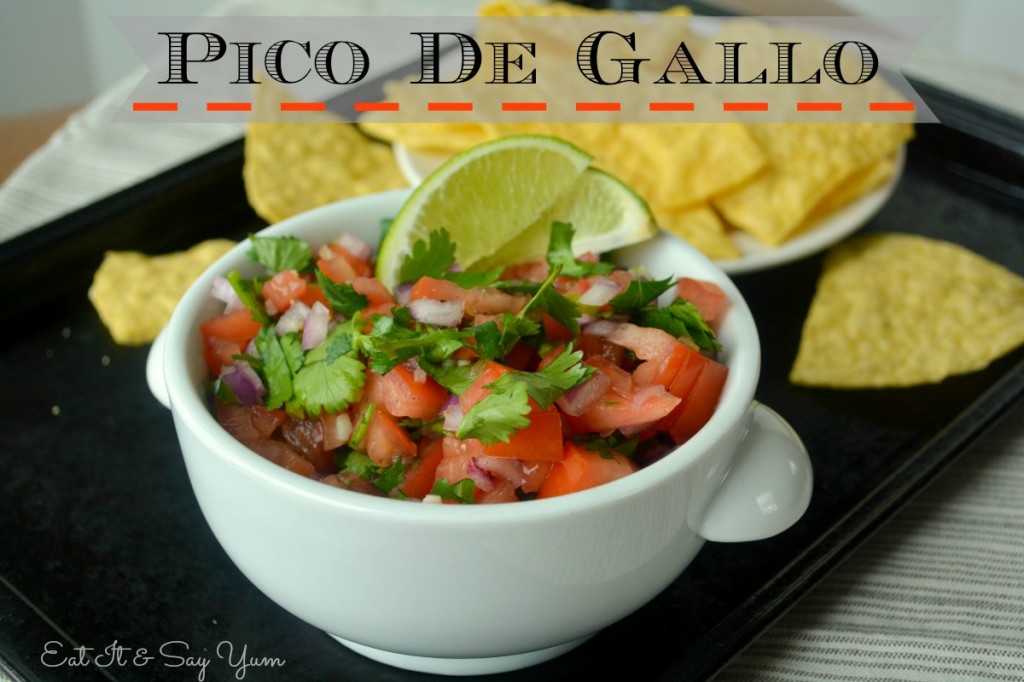 I kinda love this picture.  I love how bright the colors are and how they look next to each other.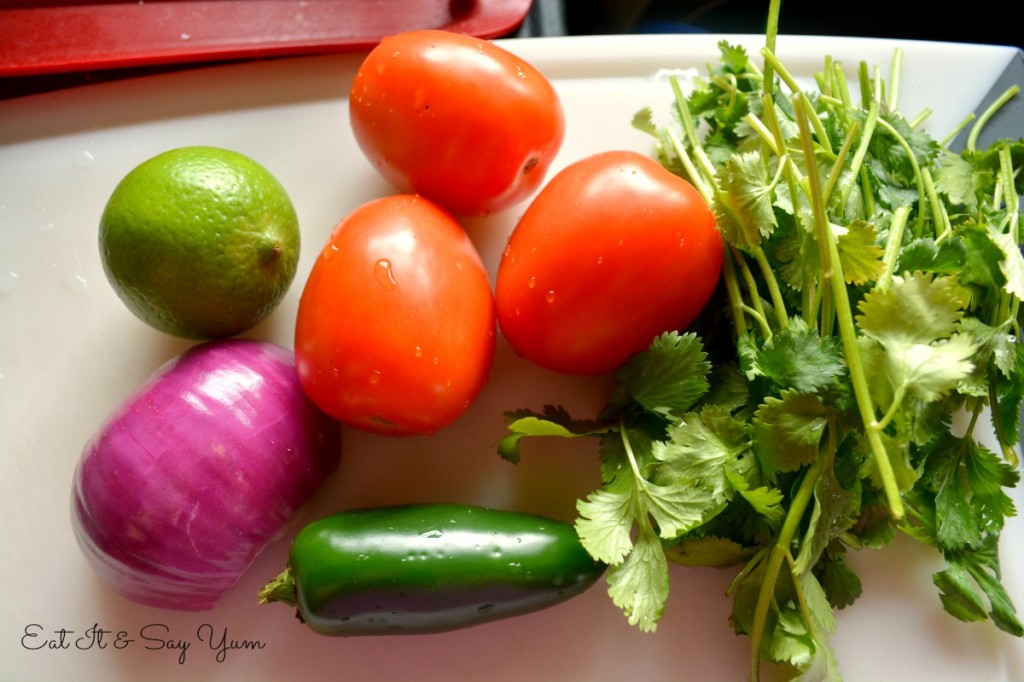 After washing all your vegetables, slice the tomatoes in half, as pictured.  And while we are on the subject of tomatoes…  I recommend using Roma tomatoes for Pico De Gallo.  Pico isn't liquidy like salsa.  It is more chunky.  So you will want to remove the seeds from the tomatoes, and romas tend to have less liquid than other types.  Plus romas stay pretty firm, even after being diced, which is good here.  Pico De Gallo should not be mushy.
Anyway, slice the tomatoes, remove the stem area, and then- using your fingers- scrape out the seeds, and pulp.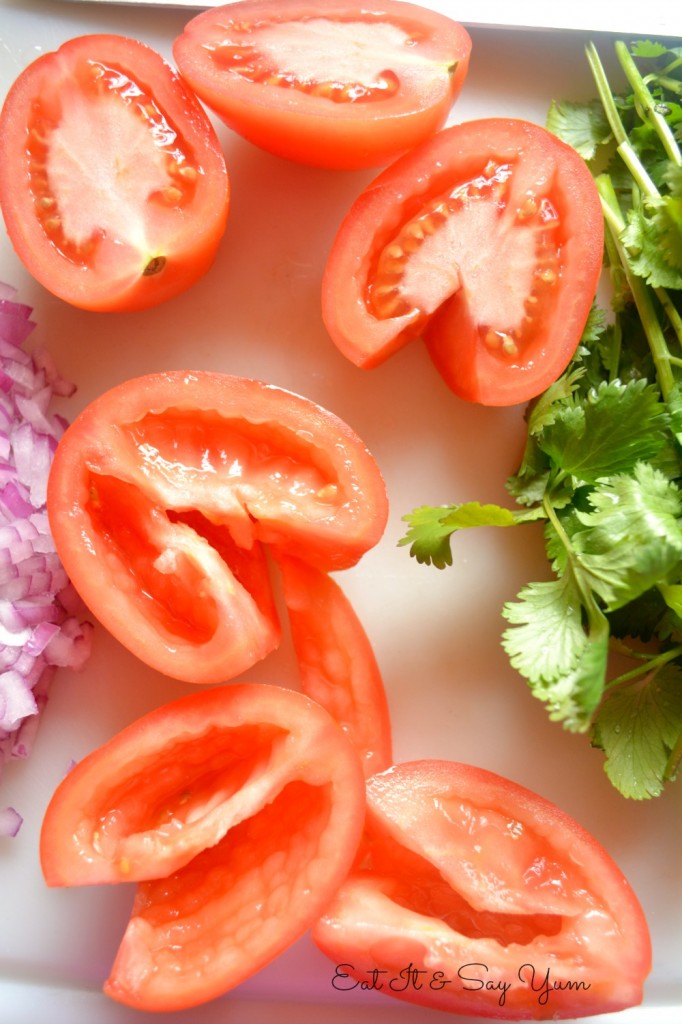 Then dice the tomatoes, pretty small.  Dice the onions, even a little smaller than the tomatoes.  Dice the jalapeno, about the same size as the onions.  Give the cilantro a rough chop.  Stir all the ingredients together in a bowl.  Refrigerate until ready to serve.  This pico comes together pretty fast, and the flavor is absolutely worth the time!
Ingredients
4-5 Roma tomatoes
1/2 medium- large red onion
1/2 (or more) cup cilantro- roughly chopped
1-2 cloves garlic- minced
juice from 1 lime
1/2-1 jalapeno
salt and pepper to taste
Instructions
Wash all the vegetables. Slice the tomatoes down the center from top to bottom. Remove the stem area, and the seeds and pulp. Leave the 'rib' sections in place. Dice the tomatoes, about the size of corn kernels. Put into a medium size mixing or serving bowl. Dice the onion and jalapeno, smaller pieces than the tomatoes, but still big enough to pick up on a chip. Add them to the bowl. Give the cilantro a rough chop and add it the bowl as well. Add the minced garlic, lime juice, salt and pepper, and gently stir. Refrigerate until ready to serve.
http://eatitandsayyum.com/pico-de-gallo/
This Pico De Gallo also works amazingly well in my 5-ingredient guacamole.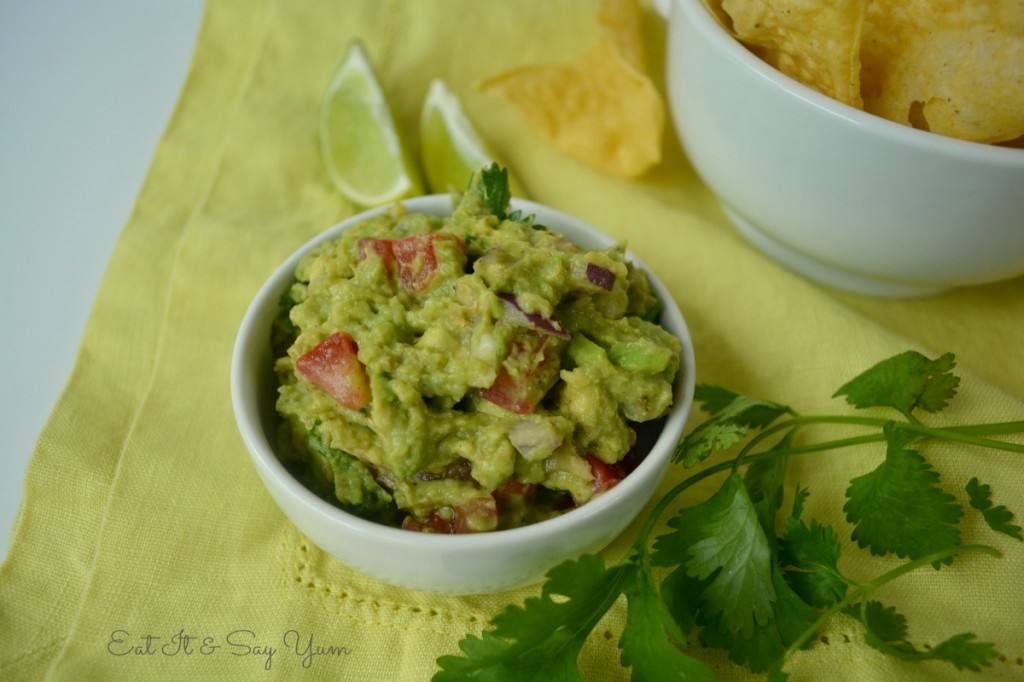 Or on top of Tacos…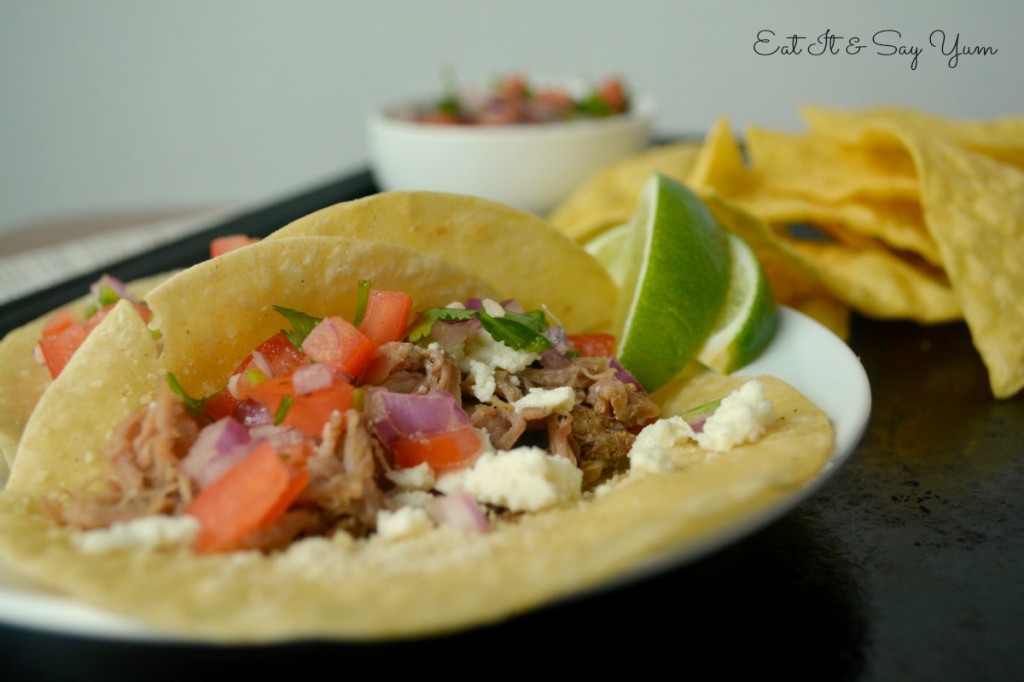 Or on tostadas…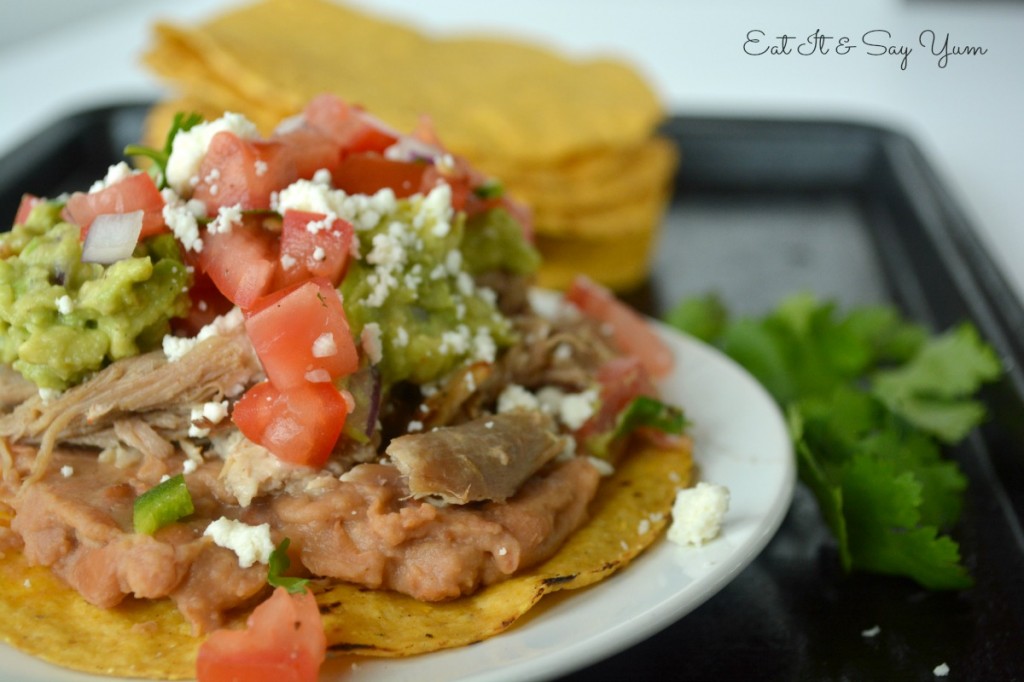 Or on nachos, burgers, burritos, scrambled eggs, omlets, etc.  Or just on chips!  Did I mention that?!
See where I link up, here.
Also, please follow me on your favorite social media (links in the right sidebar), or subscribe via email so you don't miss a post.  🙂