So, my husband can be a good cook, when he wants to…
He makes some great French toast, ribs, and more.
One Sunday, after morning church, the family was hungry and needed some lunch, pretty quick.
So my hubs came up with this concoction and it was an immediate hit.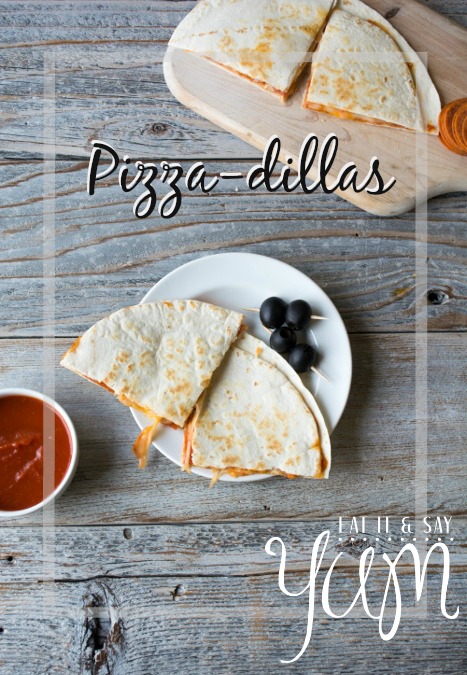 These 'pizza-dillas,' as we call them, are super easy.  They fit into that 'semi-homemade' category.
Which is great when you want something hot, but fast.  And it's easy enough for kids to make.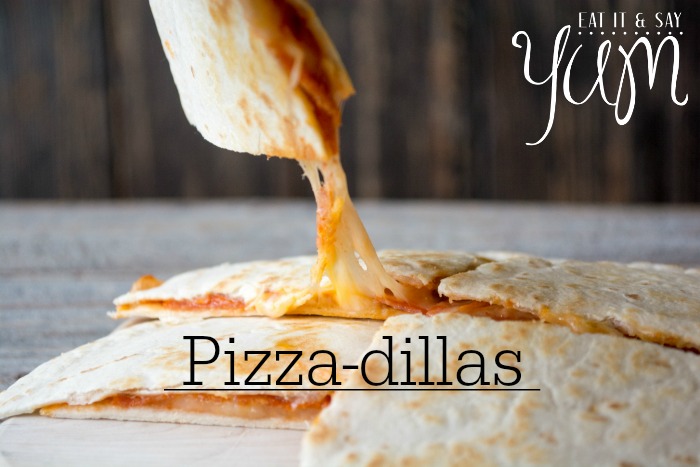 Who doesn't love pizza, right?  And when you can have all your favorite pizza flavors in a matter of minutes, that's a pretty sweet thing.
So, at my house, we add cheese, pizza sauce, pepperoni, and whatever other toppings we have handy.  Just remember if you want to add peppers, onions, or mushrooms you might want to cook those a little in advance, to soften them.  Or they will stay pretty crisp in the pizza-dilla.  Which if you like them crisp, then just toss them in with the cheese and pepperoni.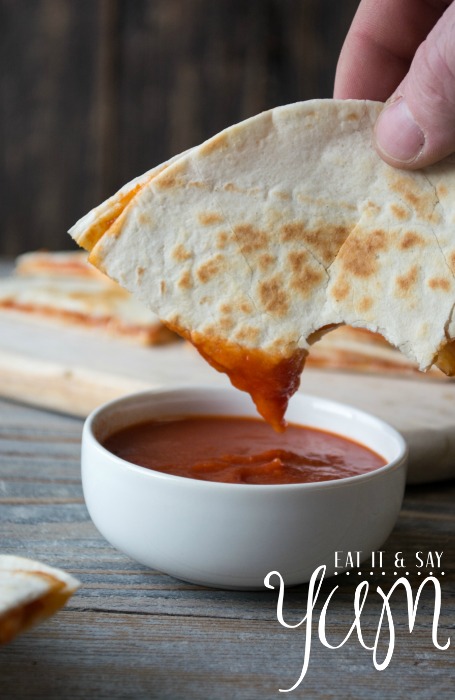 Serve these with a little extra pizza sauce, or ranch- if that's your thing, for dipping.
Pizza-dillas -They're a thing, and my kids love 'em
Ingredients
8 flour tortillas
1/2 cup pizza sauce
1 cup mozzarella cheese
pepperoni slices
Any additional toppings you want: canadian bacon, bacon, sliced olives, sliced peppers, diced onions, etc.
Instructions
In a large pan, or on a griddle over medium-high heat, place a tortilla and top with about 2 Tbs of pizza sauce. Sprinkle about 1/4 cup of cheese over the sauce, then layer pepperoni over the cheese. Add any other toppings now, if you choose. Place a second tortilla on top of the toppings. Let everything heat through to melt the cheese, be careful not to burn the bottom tortilla, lower heat if needed. Carefully flip the pizza-dilla to grill the other tortilla. Repeat with remaining ingredients, to make 4 pizza-dillas.
Serve warm, cut into triangles.
http://eatitandsayyum.com/pizza-dillas-theyre-a-thing-and-my-kids-love-em/
At any rate, they are fast, easy, and delicious.  And every kids dream, I might add.  😉
What are your favorite pizza toppings?
Scroll down for the recipe.
You might also like: