It's FALL again, yay!  Which means it's time to revisit these delicious waffles.  I posted this last year, but felt that I didn't really do it justice.  So I'm adding a few new pictures, just to get your mouth watering a little.  😉   You can still see the original picture.  I'd say my photo taking skills have improved a little, what do you think?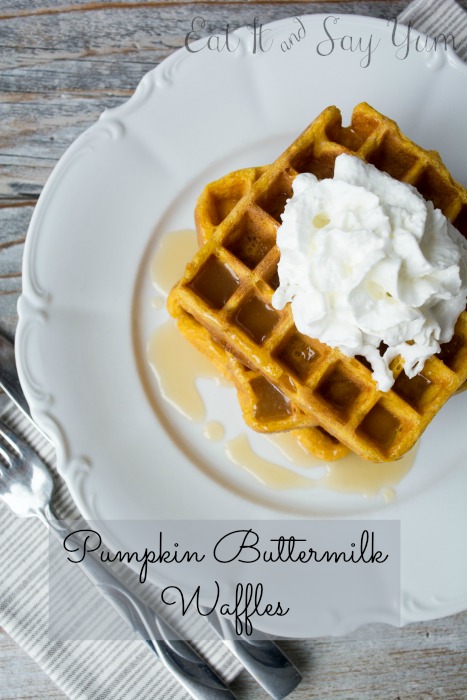 Original post:  My kids are waffle fiends.  They love them, and would choose to have them for every meal if they could. When I made these pumpkin waffles, my kids were a little skeptical at first, but they quickly realized these were delicious, and they now love these, too.
Who wouldn't love something with buttermilk syrup and whipped cream!?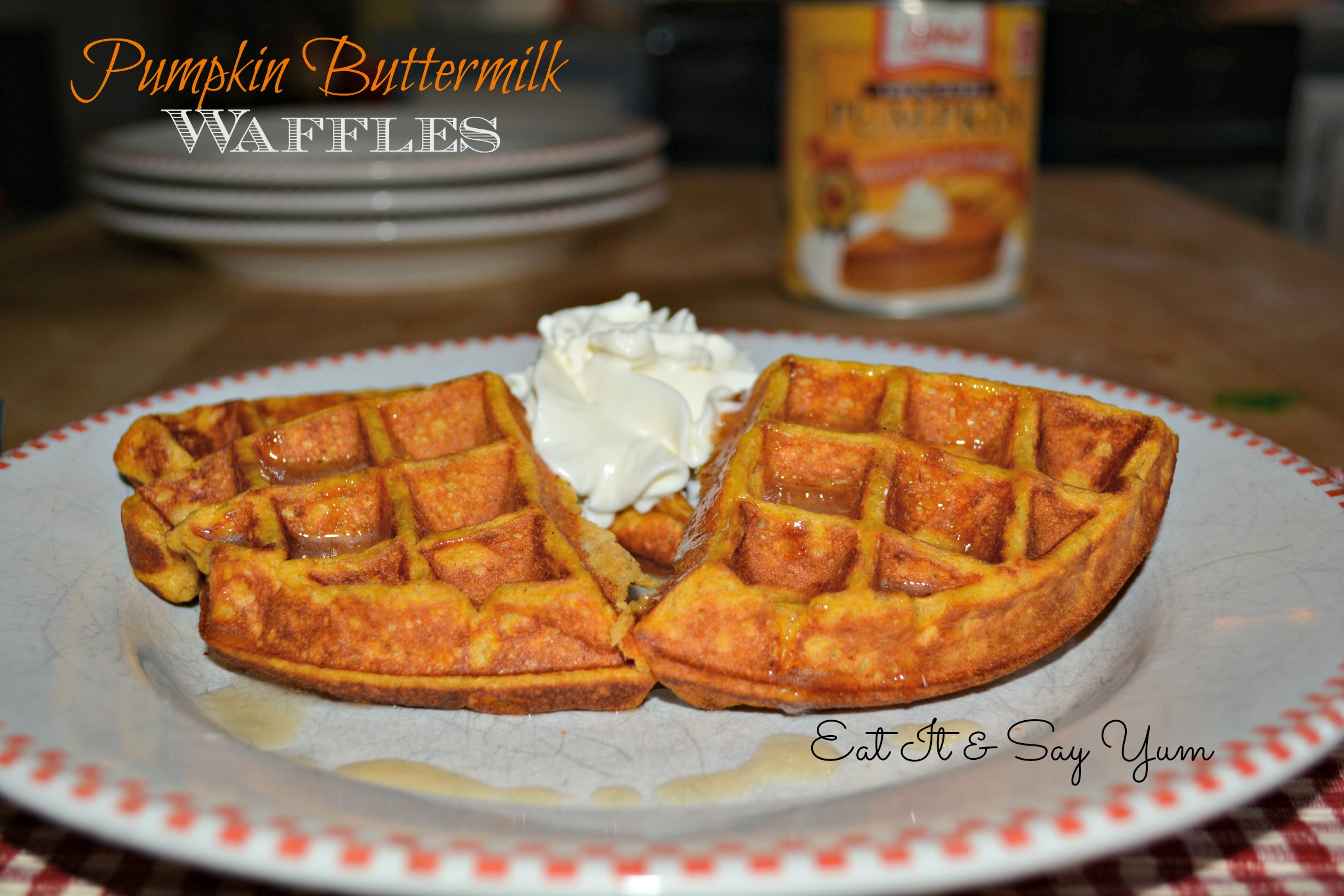 This recipe makes about 8 waffles, but you can half it if you want less.  (But they freeze great, so why not make a bunch!?) End.
So, these waffles were just as big of a hit this year as last year.  In fact, maybe even bigger.  I have already made them twice, and I make a bunch and froze them.  My kiddos love having them available to just pop into the toaster on our busy school mornings.  And, I love that, too.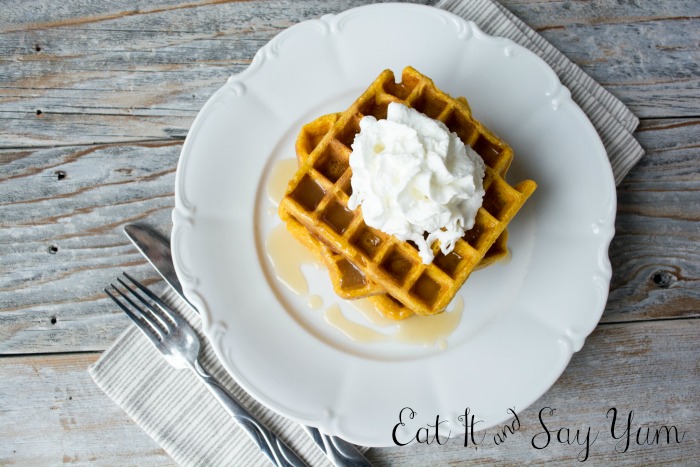 Have I mentioned how much I love the color of these waffles?  So bright, and bold.  I couldn't resist these photos with the white and grey in the back ground.  It just seemed to make the orange of the waffles stand out that much more.  Love it.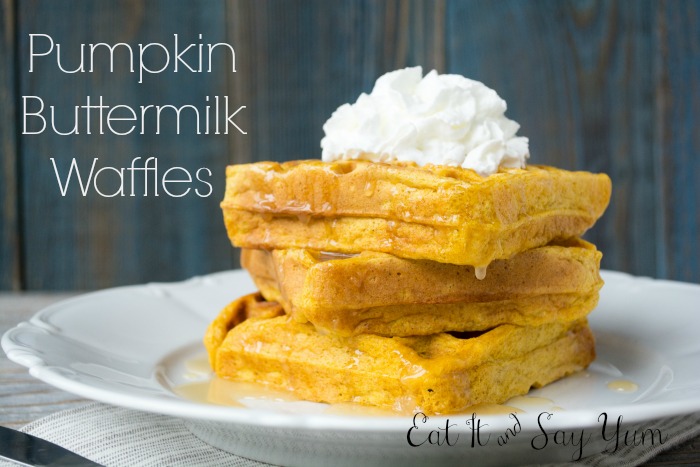 Pumpkin Buttermilk Waffles
Ingredients
2 1/4 cups flour
1/4 cup brown sugar
2 tsp. cinnamon
1 tsp salt
2 tsp baking powder
2 tsp baking soda
4 eggs- yolks separated
2 1/2 cups buttermilk
1 cup canned pumpkin
1/4 cup melted butter
Instructions
Preheat waffle iron. In a medium bowl, beat the egg whites to form stiff peaks. Set aside.
Combine all dry ingredients in another medium mixing bowl, stir to incorporate.
In a large mixing bowl combine pumpkin, egg yolks, melted butter, and buttermilk, stir.
Beat the wet ingredients together, then add the dry ingredients to that. Beat again to fully combine.
Fold whipped egg whites into the batter.
Cook in a hot waffle iron according to iron directions. Usually until the steam has just about stopped escaping from the waffle iron.
Serve with buttermilk syrup, or maple syrup, and or whipped cream.
http://eatitandsayyum.com/pumpkin-buttermilk-waffles/
One thing I learned this year, now that I live in a drier climate than last year, is that you don't need as much baking soda and baking powder.  So, if you live in a humid place, keep the recipe as it is.  But if you live in a dry climate, you can half both of those ingredients.  It's not necessary, but it might help your waffles be a little crisper, if you like them that way.  Either way, they are delicious.
What is your favorite thing to eat with pumpkin?
Linking up with By Stephanie Lynn, Sugar Bee Crafts, Chef in Training, Skip to my Lou, and Made From Pinterest.
You might also like: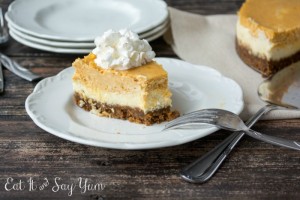 Vanilla Bean Cheesecake with Cinnamon Apples and Caramel