We love having chili night at our house.
Chili and cornbread are such a great combination, and it's a perfect meal for this cold weather.
One night while having chili, I tried something a little new.  I didn't tell my kids, they can be funny about 'new' foods.  So, I let them eat, and they raved about the yummy chili.  When I was sure they were liking what they were eating, I told them there was pumpkin in the chili.  They were so surprised.  One or two of them tried to say that they didn't actually like it.  Too late!  Pumpkin Chili had been a success.  Now, they are totally cool with the idea.  I have proven to them that pumpkin tastes good!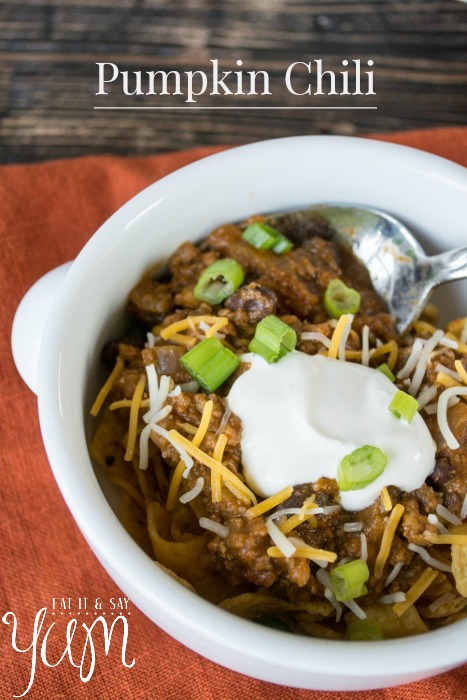 I love my chili on a bed of Fritos.  Mmmm, so yummy.  And of course topped with a little (or a lot) of cheese ,sour cream, and green onions.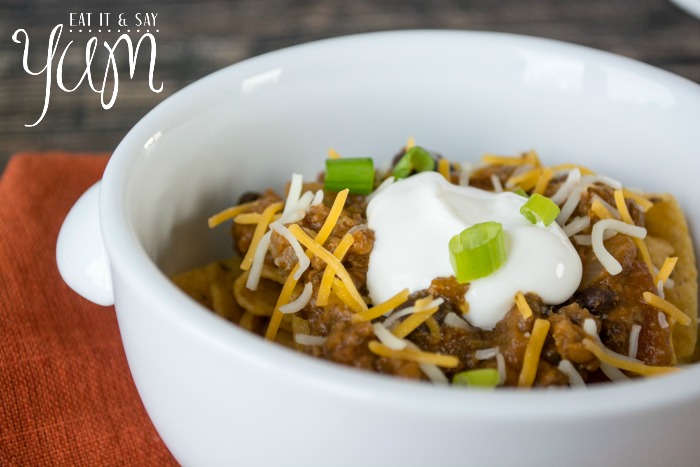 You can make this chili in under 25 minutes.  So, it's perfect for a week night.
Of course, we have to have our corn bread.  My oldest son has even learned to make corn muffins!  So he does that while I make the chili.  Easy peasy.
Ingredients
1 pound lean, ground beef
1, 15 oz can black beans- drained and rinsed
1/2 onion- diced small
1, 15 oz can diced tomatoes
1 cup water
2/3 cup pureed pumpkin- canned works great, just not pie filling
1 1/2 Tbs chili powder
1 tsp cumin
1/2 tsp oregano
1 tsp salt
1/4 tsp chipotle powder
ground pepper- to taste
Toppings- grated cheese, sour cream, sliced green onions, etc.
Instructions
In a large pot, over medium- high heat, brown the ground beef. While it is cooking add the diced onion, and all the spices. Once the beef is cooked through add the water, beans, tomatoes, and pumpkin. Stir to incorporate. Let everything heat through.
Serve while hot. Top each serving with cheese, sliced green onions, Fritos, and sour cream. Or whatever toppings you like.
http://eatitandsayyum.com/pumpkin-chili/
What are you favorite ways to enjoy pumpkin?
Have you seen these other pumpkin recipes I have?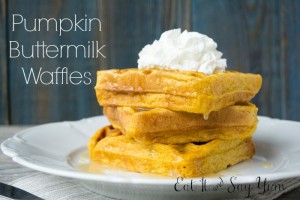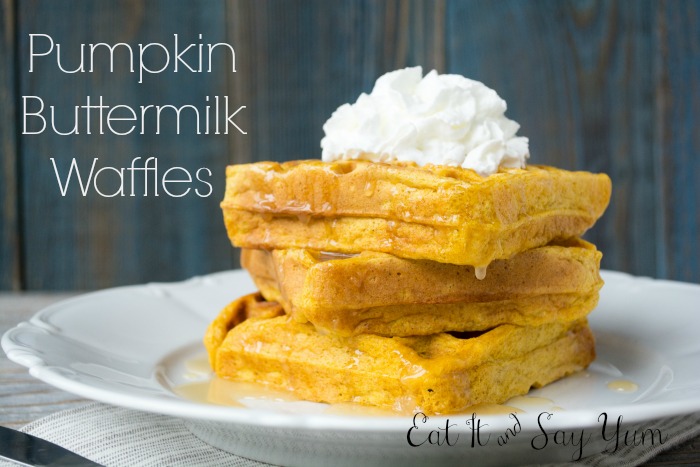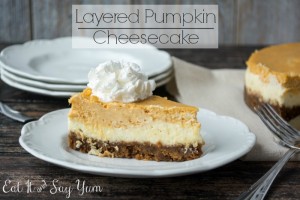 See where I link up.