This Trifle really is quick and easy.  It's 'semi-homemade,' so that really helps to throw it together fast.
This is another dish from my childhood.  Clearly I had a delicious childhood.  Thanks, Mom!!  🙂
This was one my favorite things to help make when I was young, because it's so easy, and you really can't mess it up.  Great for kiddos helping in the kitchen.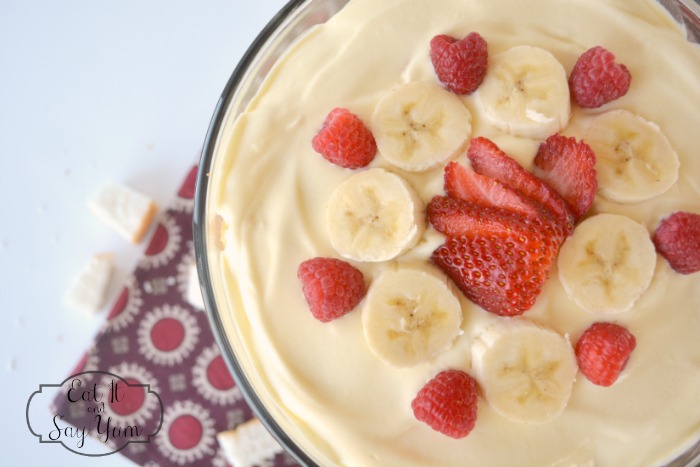 You can use a variety of fruit in this dessert.  Strawberries and bananas were the staples in my youth.  But, now I LOVE raspberries, so I added those in there, too.  Peaches would also be a great addition.  Anyway, be creative, use your favorites.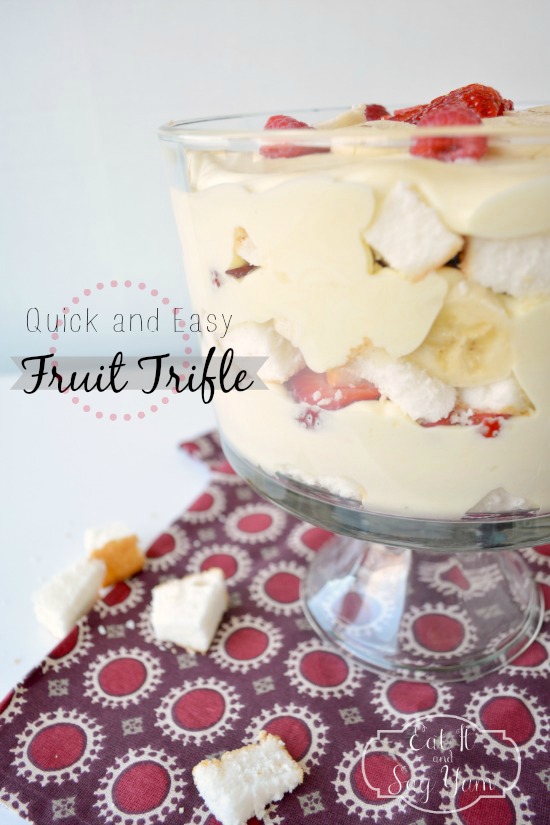 The trifle is made in layers.  Cake, fruit, and a pudding/ whip cream mixture are all you need.
Start by cubing an angel food cake.  You can make your own, or even used a pre-made angel food cake from the store.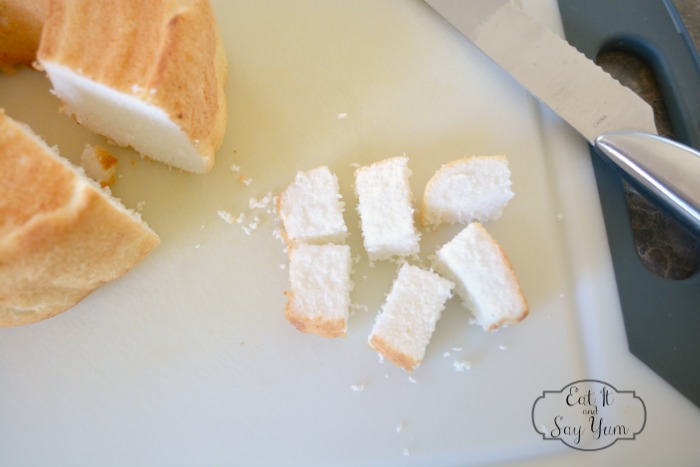 Next whip up some instant vanilla pudding, and make some whipped cream.  Then fold the two together.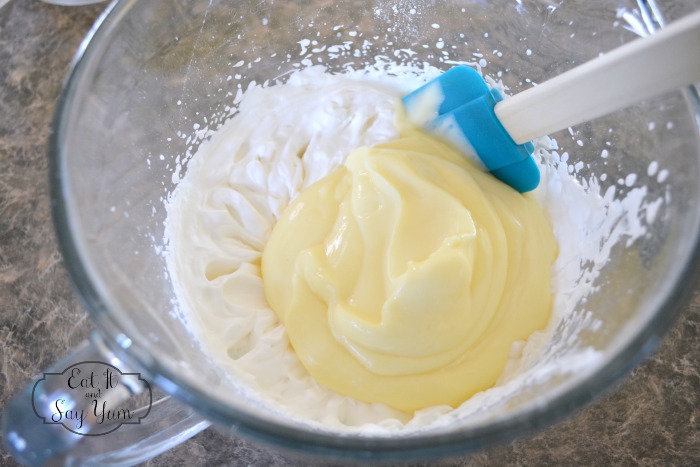 Once your fruit is washed and sliced, or however you want it, you can start layering.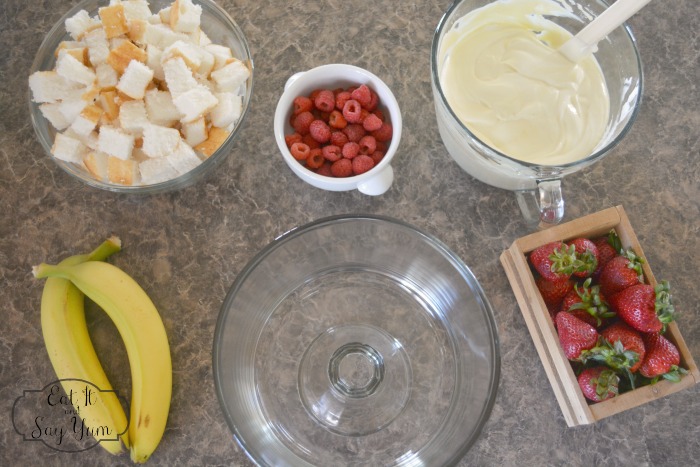 I start with cake on the bottom, then fruit, then pudding, and repeat.  I alternate between the different fruits for each layer of fruit.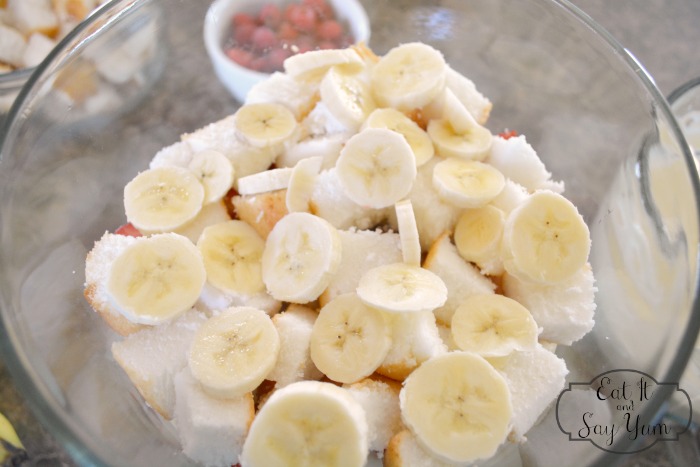 Make sure you end with pudding, and then garnish with a little more fruit.  So pretty, so fast, so easy.  SO yummy!
Ingredients
1 angel food cake- store bought or make your own ahead of time
1 large box instant vanilla pudding mix
1 cup heavy whipping cream
1/4 cup powdered sugar
1/2 tsp vanilla
bananas
strawberries
raspberries
Instructions
Cut the angel food cake into cubes, about 3/4 of an inch big.
In a large mixing bowl, mix the vanilla pudding according to package directions, set aside. In a separate mixing bowl whip the heavy cream, powdered sugar, and vanilla, until stiff peaks form. Gently fold the pudding and the whipped cream together in one bowl.
Wash and slice the strawberries, wash the raspberries and set aside.
In a large serving bowl, or trifle bowl, layer the ingredients, Start with a layer of cake, then sliced bananas, then the pudding mixture, about 1 cup, but enough to cover the previous layer. Repeat layering in this fashion, but alternate the fruit, using the strawberries and raspberries as well. Be sure to leave enough of each ingredient to build the next layer. End with pudding in top, and garnish with a little more fruit.
Refrigerate until ready to serve.
http://eatitandsayyum.com/quick-and-easy-trifle/
This dessert is great at barbecues, or a fancy brunch.  Or any get together.  Plus you can also get sugar free pudding mix, or a low calorie whipped cream to make a lighter version of this.
My favorite part of making this is by snacking on the left over pieces of cake, and dipping them in the pudding mixture before I'm done using it.  Mmmmm….
See where I link up.
You might also like: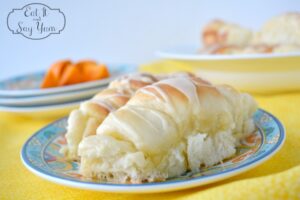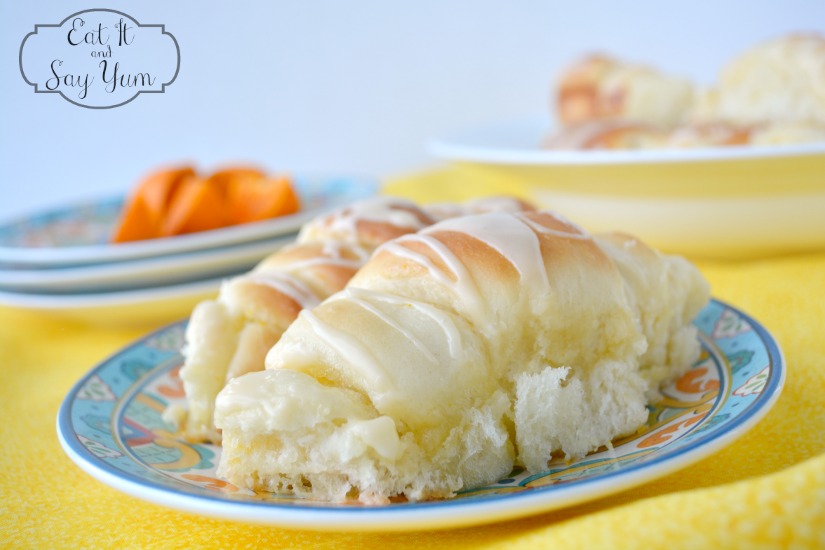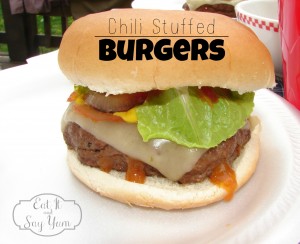 Fall-Off-The-Bone Barbecue Ribs