Fun red velvet graham crackers that are perfect for Valentine's Day or July 4th.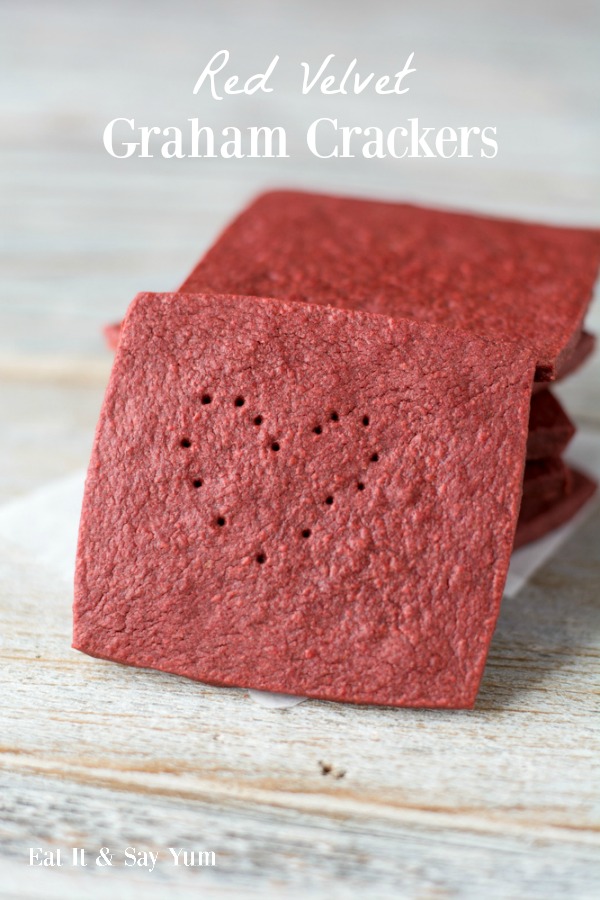 These little snack crackers are so fun, and festive.  With Valentine's Day approaching, I think these would be a perfect treat.  But don't forget about the 4th of July, and Christmas- also holidays that use the color red.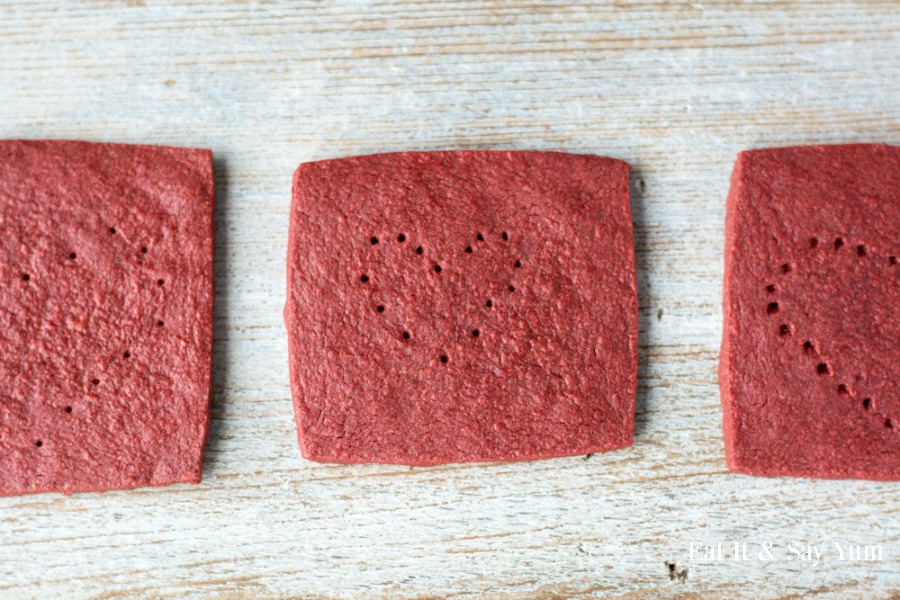 But really, you could make these any time of year.  I had fun pricking hearts into some of the crackers.  You prick the holes so the cracker doesn't bubble up while baking.  I also made crackers with 'X' and 'O' on them.  Ya know, for hugs and kisses.  🙂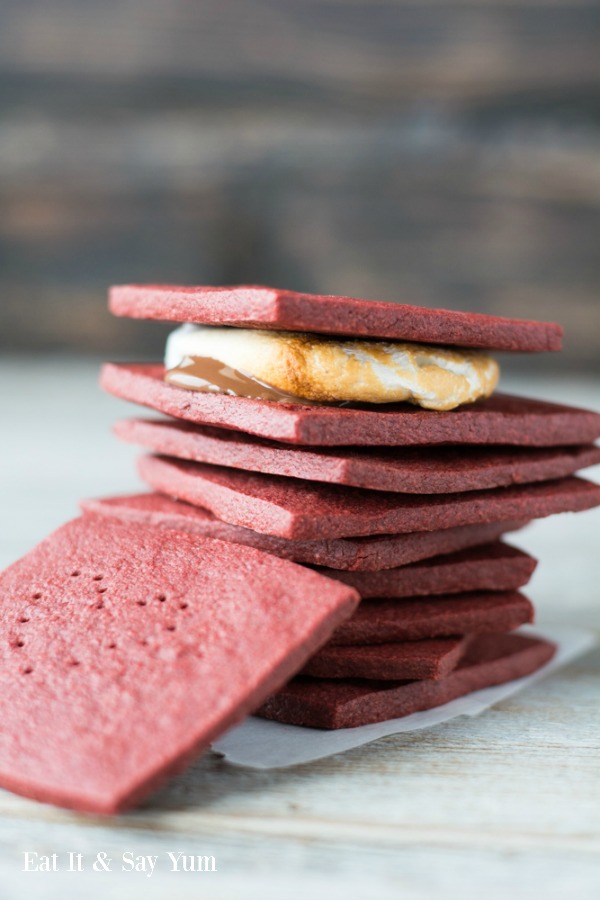 And my favorite use of graham crackers is in s'mores.  And these little crackers didn't disappoint.   The s'mores were DELICIOUS!
But I would also use these in a graham cracker crust, or mixed in with ice cream.  Or just spread frosting on some.  That was a favorite snack of mine as a kid.  And my Buttermilk Frosting would go GREAT with the Red Velvet flavor.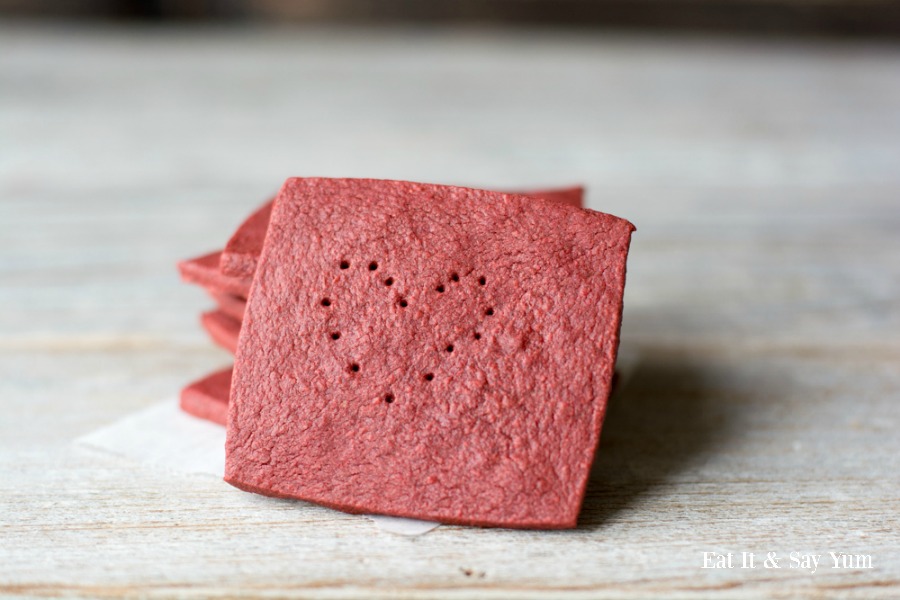 What would you like to use these for?
Red Velvet Graham Crackers
Ingredients
1 1/3 cups whole wheat flour
1/4 cup cocoa powder
1 1/4 cups powdered sugar
1 tsp baking powder
pinch of salt
1/2 cup butter- cold, and cut into small cubes
2 Tbs honey
2 Tbs buttermilk
2 tsp red food coloring
Instructions
Add all the dry ingredients into a food processor, drop the cold butter cubes into the processor and mix until the butter is evenly distributed, and the mixture resembles sand.
Mix the wet ingredients (honey, milk, coloring) together in a small bowl, then pour into the food processor. Place the lid on and mix again, until the dough comes together and almost forms a ball.
Preheat oven to 325 degrees. Remove the dough from the processor, and divide in half. Roll out one half onto parchment paper, you can lightly dust the top with flour to keep your rolling pin from sticking. (I start by rolling the piece of dough into a log shape, it helps get a rectangular shape in the end.) Dough should be about 14 inches by 10 inches, and pretty thin. Place the parchment paper on a baking sheet and place in the freezer for 10-15 minutes. Then repeat the rolling out process with the other half of dough.
Remove the first pan from the freezer, cut the rough edges of the dough off, so you have a nice rectangle. Then cut the dough into 12 equal sized squares. (I cut the dough in thirds the long way, and then in half and half again on the short side. This makes 12 squares.) Using a spatula move the crackers to a new parchment sheet on a baking pan, so the crackers aren't touching.
Prick some holes in each cracker so they don't bubble during baking. You can makes fun shapes if you wish. Then bake them for 15 minutes.
Repeat the slicing, pricking, and baking process with the second pan from the freezer.
Let the crackers cool on the paper and pan for a few minutes, then gently remove them to a cooling rack. Store cooled crackers in an airtight container.
http://eatitandsayyum.com/red-velvet-graham-crackers/