All the peanut butter and chocolate flavor you love in an easy to make and fun to eat treat.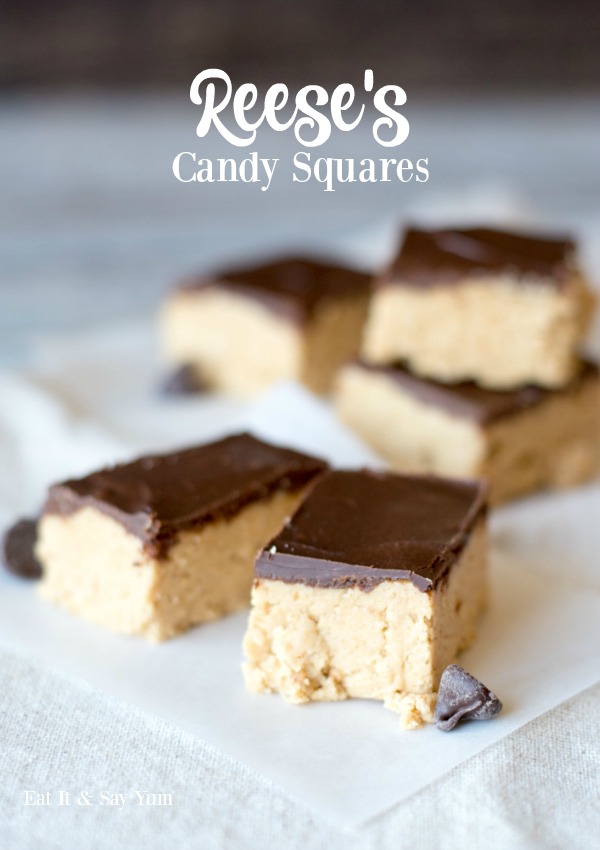 Once again, the peanut butter and chocolate combination wins out.  I just love those two flavors together.
And these easy Reese's Candy Squares don't disappoint.   Personally, I love that they are easy to make.  They are very similar to my Buckeyes, but these don't have to be rolled into individual balls, and then each dipped in chocolate.  So when I'm pressed for time, or just feeling plain lazy (it happens!), these are a great solution.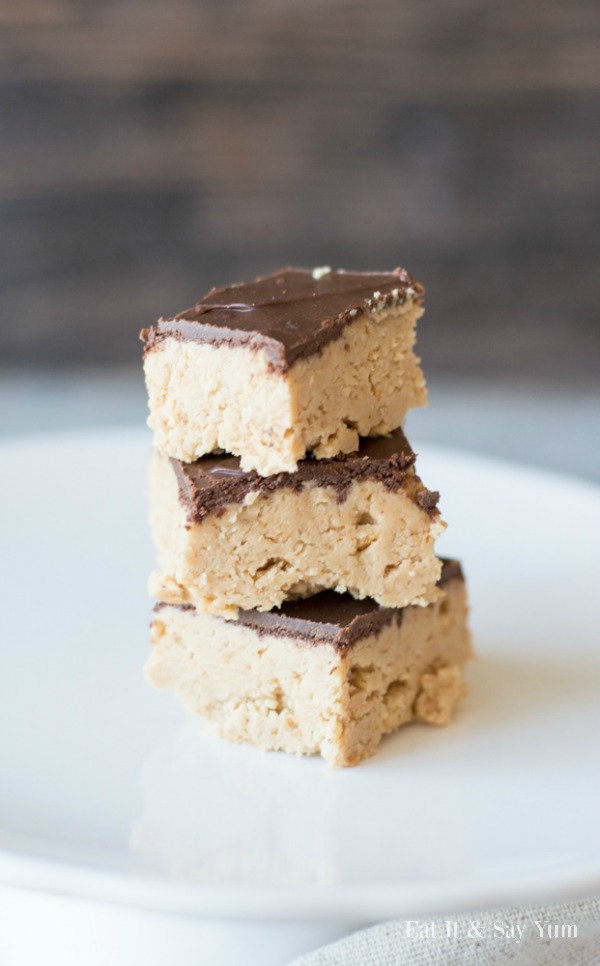 The peanut butter layer is all mixed together in a bowl, and I like to use an electric hand mixer, because it's fast and easy.  But you could do it by hand, too.  Then press it into a 9×13 pan, and set aside while you melt the chocolate.  Spread the melted chocolate over top and let everything chill until set.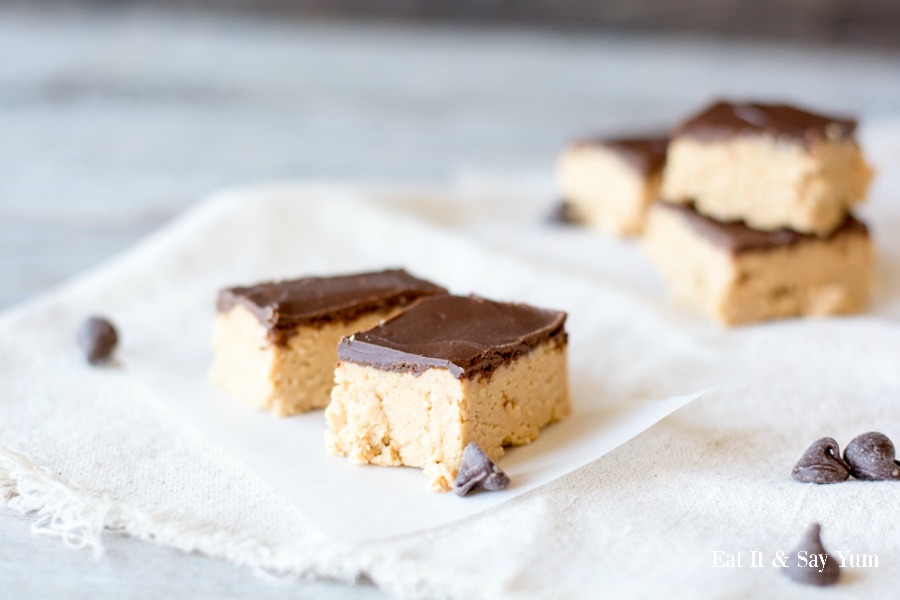 These are great to have as a sweet treat every once in awhile.  I think I might even freeze the individual squares next time and have them to throw in sack lunches occasionally.
They also make a great gift for friends or neighbors at holidays.  Or any time of the year.  I promise, if my friends show up with these I won't be mad.  😉
Ingredients
1 cup butter- at room temperature
1 sleeve of graham crackers, crushed into fine crumbs (about 1 1/2 cups)
1 1/2 cups of creamy peanut butter
3 1/2 cups powdered sugar
1 1/2 cups chocolate chips
2 Tbs shortening
Instructions
In a large mixing bowl and with an electric hand mixer, beat the butter, peanut butter, graham cracker crumbs, and powdered sugar until fully combined.
Spread the mixture into a 9x13 pan. Pressing it down evenly, with your hands or a greased rubber scraper. (You can line the pan with parchment paper first for easy removal at the end.)
Melt the chocolate chips and shortening in a glass/ microwave safe bowl in the microwave. SHould take 2-3 minutes to be fully melted, but stir the chocolate chips every 30 seconds as you go.
Spread the melted chocolate over the peanut butter layer and let chill in the fridge until the chocolate is firmed up. Then slice into squares and serve.
http://eatitandsayyum.com/reeses-candy-squares/
You might also like:
Chocolate and Peanut Butter Cake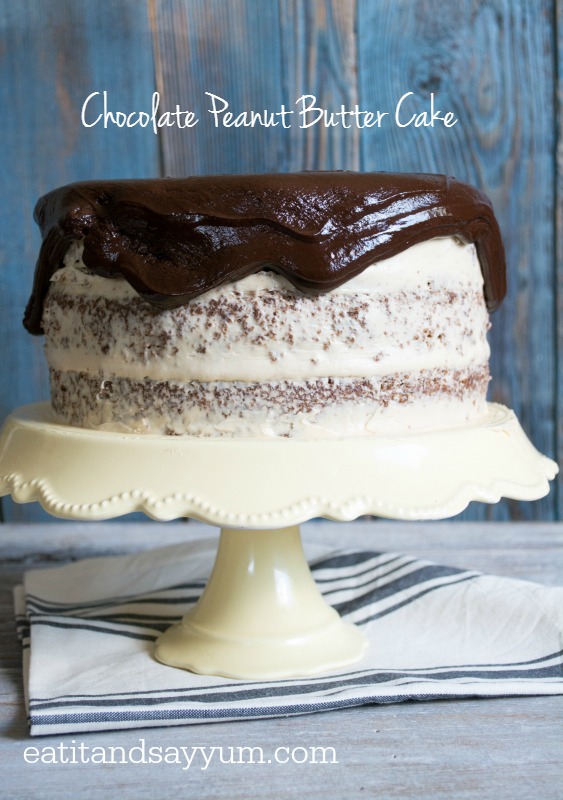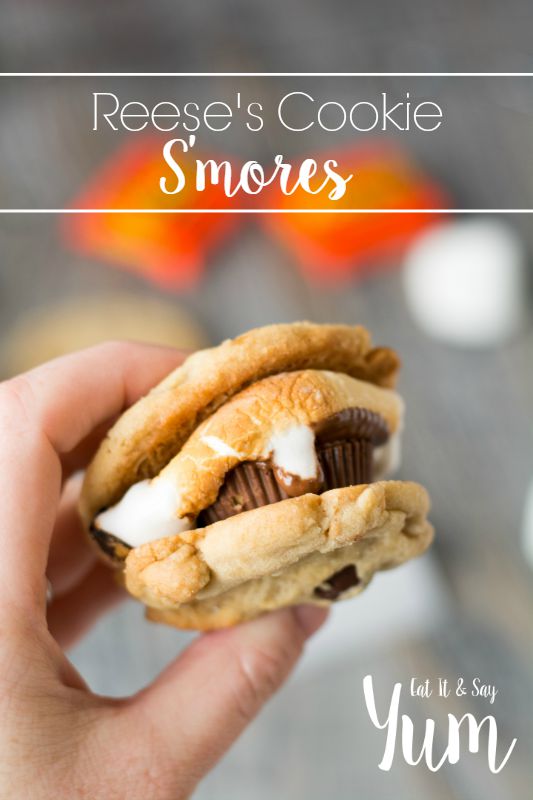 Stay Soft Peanut Butter Sandwich Cookies