When I go to a Mexican restaurant I am judging the food, and forming an opinion about whether or not I will come back. One of the major categories, in my opinion, is the rice and beans.  They have to be good.
I have had rice from a Mexican restaurant that had peas and carrots in it…  If that's the way you like it, great!  To me, peas and carrots should be in Asian fried rice.  And if the rice is too spicy to eat (trust me it has happened on more than one occasion), then forget about it.  I don't mind a little spice, but I shouldn't have to drown my rice in sour cream just to be able to eat it.
So, like most other foods, I had to come up with a recipe they way I like it.
Here is my version of (good) Restaurant Style Mexican Rice.  (Without any peas or carrots.)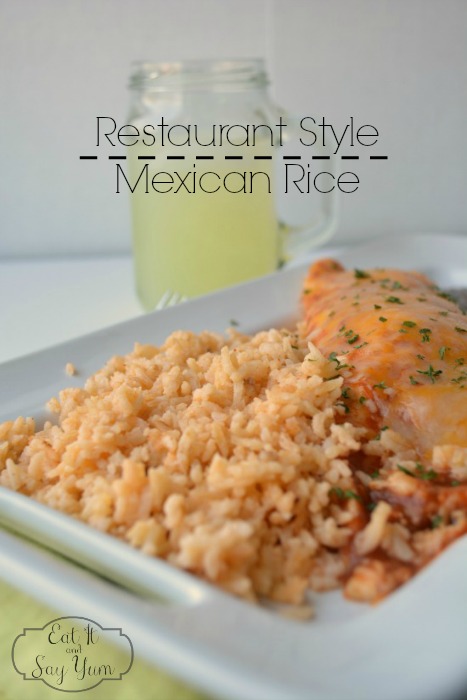 I've found that the best way to get the color and flavor for this rice is to use my Red Enchilada Sauce in the it.  It works likes a charm!  My recipe for enchilada sauce makes a lot of sauce, so I freeze some of the leftover sauce for the exact purpose of using again in this rice.  By freezing it in cubes like this, I can just throw in the desired amount of 'sauce cubes' and I don't have to make a batch of sauce every time.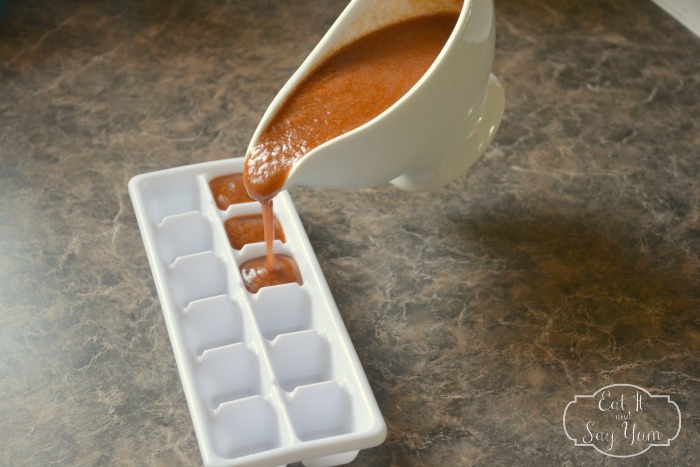 I toast the rice a little in a large pan first.  I want the grains to start to turn a little brown.  Not burn!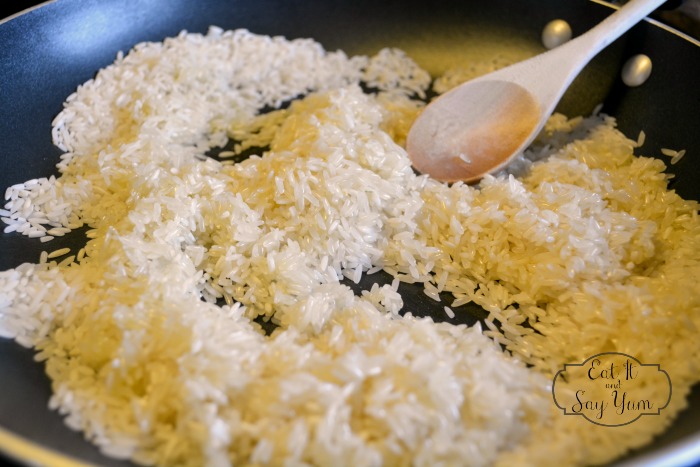 After the rice has toasted, I add it to my rice cooker with the water, chicken bouillon, and enchilada sauce.  You can cook the rice on the stove if you want, a rice cooker is not mandatory, just easy.
Once cooked, lightly fluff the rice with a fork, and serve.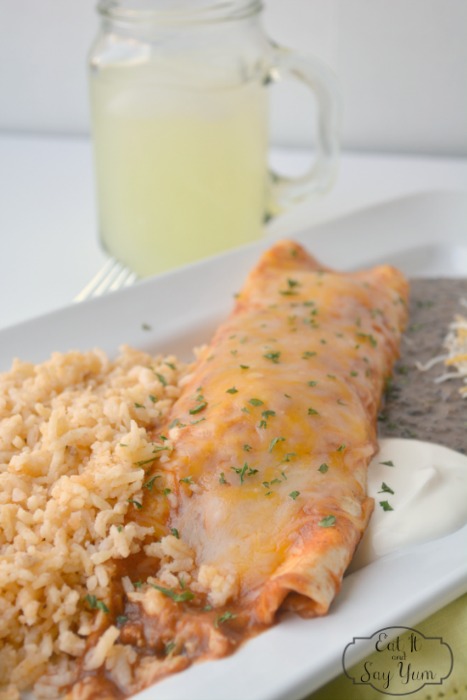 I love to get some rice, beans and enchilada sauce all in one bite.  Yum!
Restaurant Style Mexican Rice
Ingredients
1 1/2 cups rice
Scant 3 cups water (just less than 3 cups)
1/3 cup Red Enchilada Sauce, or about 4-6 frozen 'sauce cubes'
2 chicken bouillon cubes
1 Tbs olive oil
Instructions
In a large pan, toast the rice in the olive oil, until the grains of rice start to turn a light brown. Be careful not to burn them.
In a rice cooker, pour rice, water, enchilada sauce, and chicken bouillon cubes into the cooker bowl. Set to cook. If cooking in a pot on the stove, bring the water to boil first, then add the rice, sauce, and chicken bouillon. Turn the temperature down to simmer and let cook for 15-20 minutes, or until rice is tender and liquid has all been absorbed.
Gently fluff rice with a fork once it is done cooking, and serve warm.
http://eatitandsayyum.com/restaurant-style-mexican-rice/
See where I link up.
You might also like: