I love hot fudge.
I'm sure I am not alone in my feelings.  Hot fudge is a perfect companion for ice cream.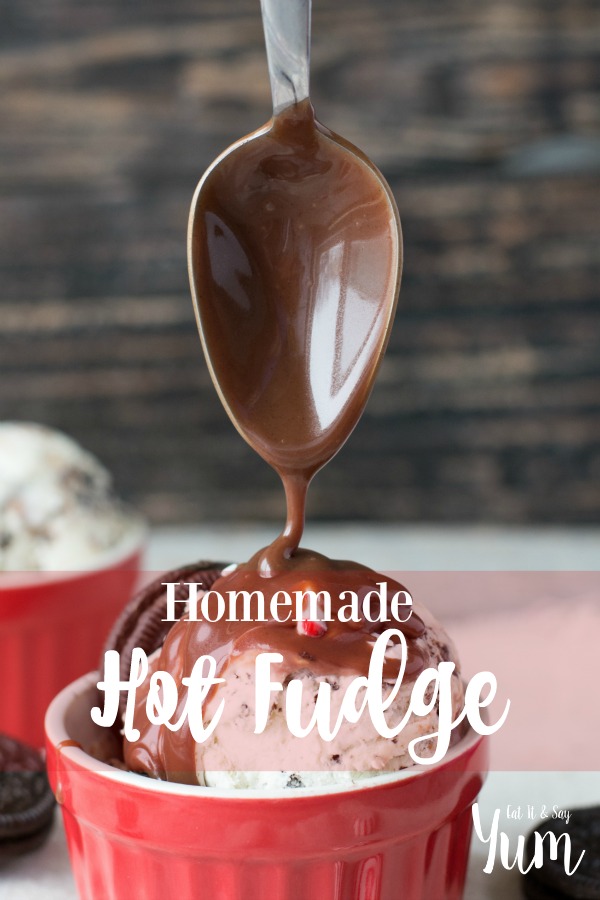 (Or cookies, cake, brownies, etc.  Ok, I could eat it on just about anything, or even plain…  I may have done that.)  I even used this on my strawberry bruschetta.  Yummy.
Anyway, you can find a use for it!
This sauce starts with melted chocolate and butter.
I used dark chocolate chips.  I have tried milk chocolate as well, but the sauce was very runny.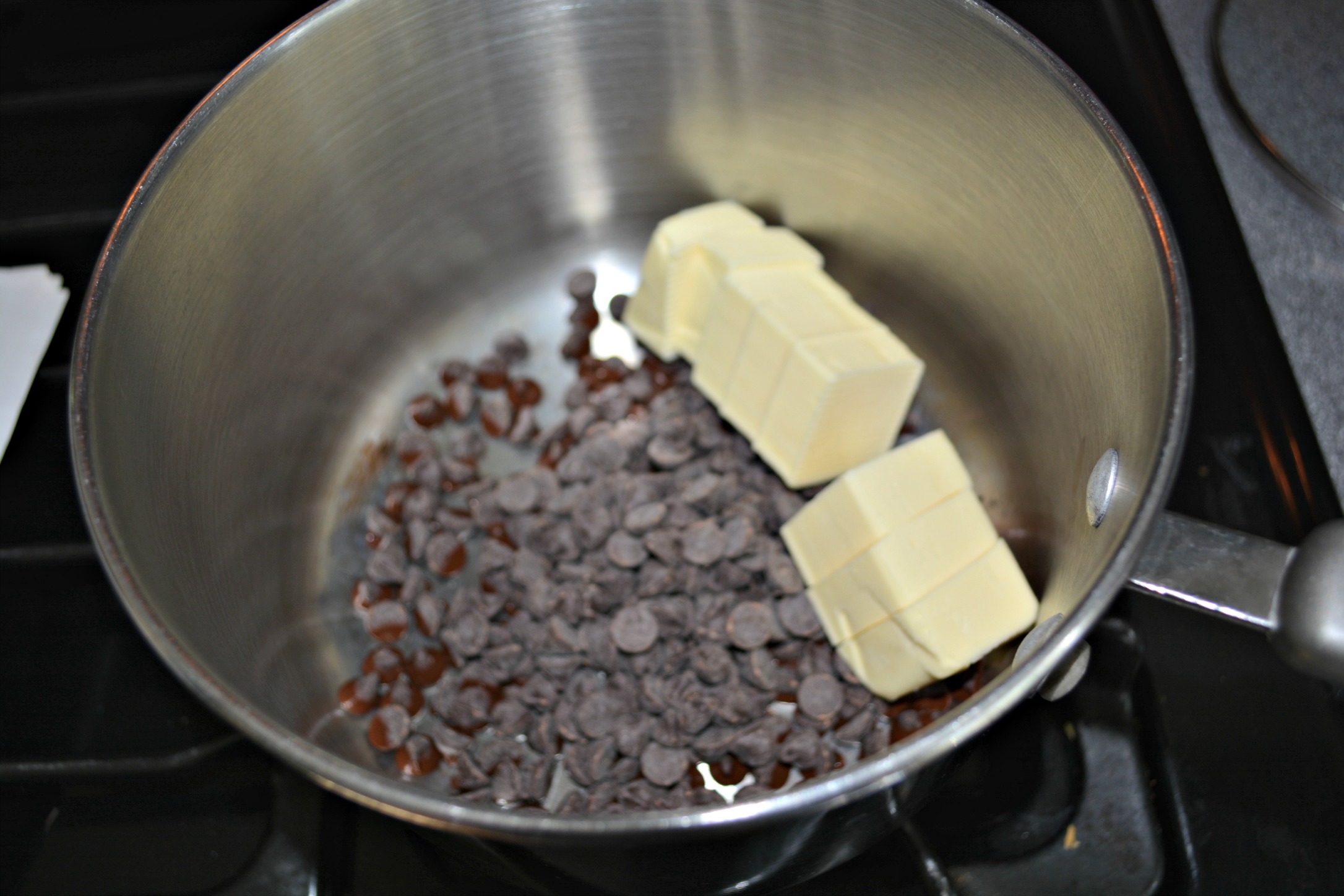 Add some powdered sugar.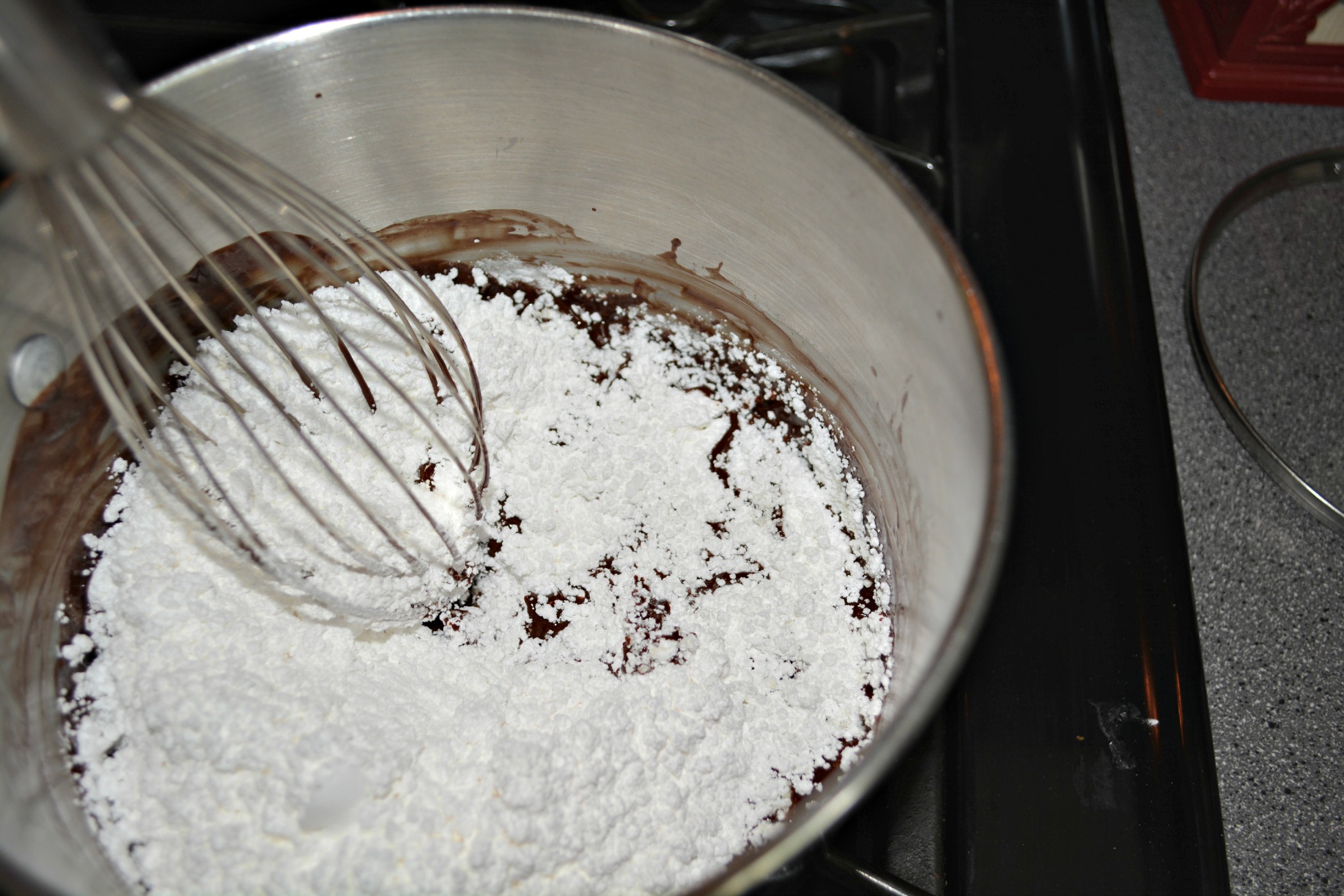 And some evaporated milk.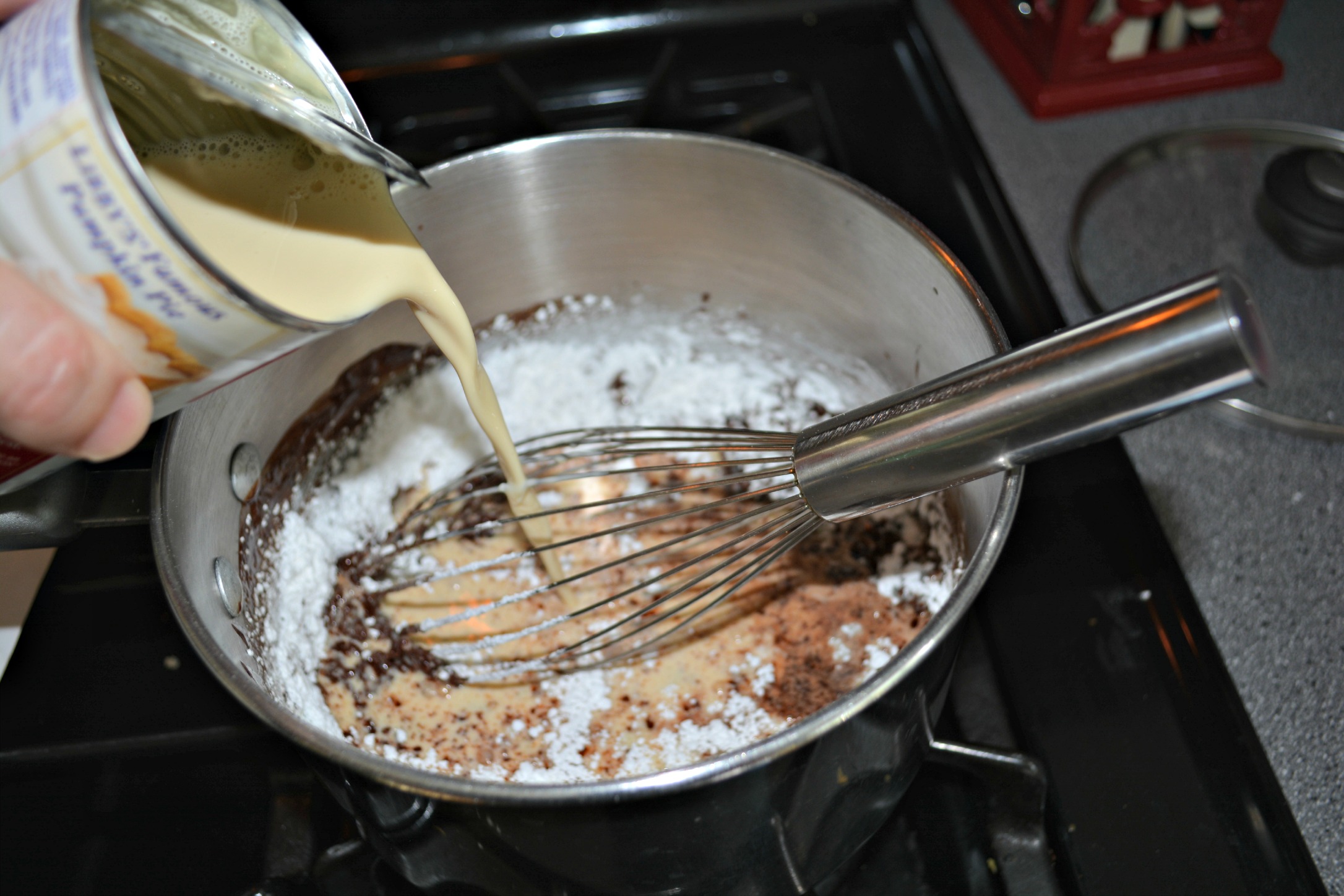 And after a few minutes it turns into this smooth, creamy, delicious hot fudge.
Rich and Creamy Hot Fudge
Ingredients
6 oz (3/4 cup) dark or semi-sweet chocolate chips
1/2 cup butter
2 cups powdered sugar
1 1/2 cups evaporated milk (12 oz can)
1 tsp vanilla
Instructions
In a heavy pot melt chocolate chips and butter over low heat.
Add sugar and evaporated milk, whisk to combine. Bring to a boil while stirring frequently, you can raise heat slightly to achieve boiling, but make sure not to scorch it. Boil for 4 minutes, stirring constantly.
Remove from heat and add vanilla, stir. Makes 2 2/3 cups of hot fudge sauce. Serve warm. Store in refrigerator and reheat when ready to use again.
http://eatitandsayyum.com/rich-and-creamy-hot-fudge/
You might also like: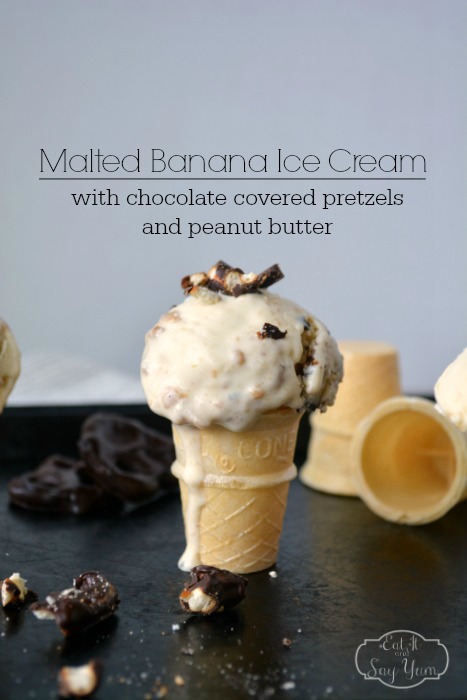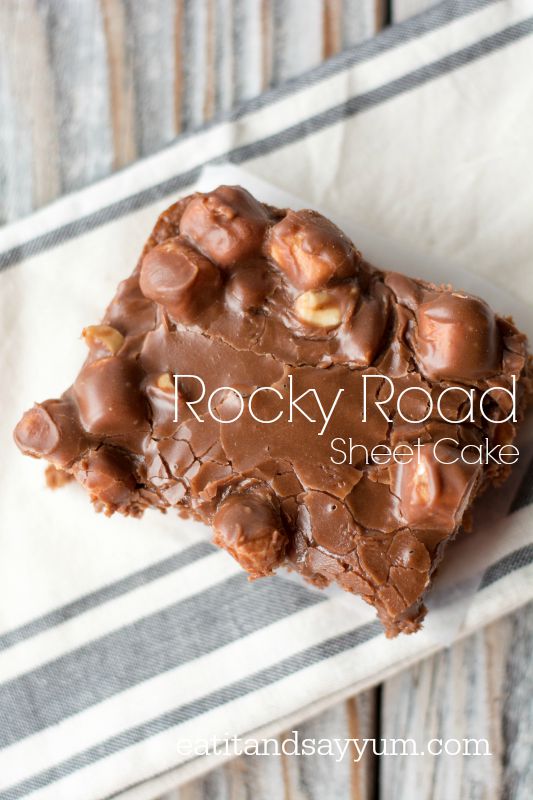 Red Velvet Ice Cream Sandwiches