Since we moved away from St. Louis last year, there have been many things that I have missed.
Namely, friends.  The Cardinals.  Some restaurants, etc.  And some stores.  Like Trader Joe's.
We are making a trip to Utah this summer, so I may have to stock up on some things there.  But one thing that couldn't wait for a trip this summer, was this salsa.
It was inspired by a similar salsa at Trader Joe's.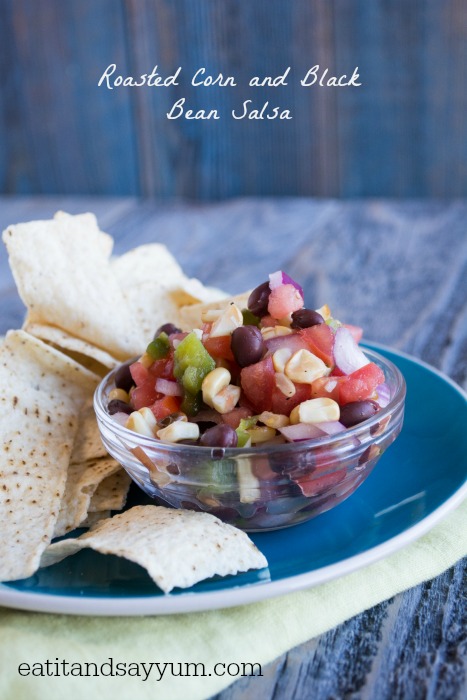 I like this salsa for several reasons, one being that is has great flavor.  Roasting the corn and jalapeno help change those traditional flavors.  The cilantro always packs a big punch.  And the whole thing is tossed with apple cider vinegar.  Love it.
So, I said roasted corn and jalapeno.  Did that scare you?
It's really not a difficult task.  It just requires to be in front of the oven for several minutes.
I shuck my corn, and rinse the jalapeno, then put them on a pan under the broiler.  It takes about 3-5 minutes for the jalapeno to be done, and the corn takes more like 10-15 minutes.  But you want to turn them every once in a while.  So don't leave them unattended.  I used tongs to just reach in the oven and turn things when needed.  And then pulled the jalapeno out when it was done, but left the corn in.  Not difficult.  They should get blister-y and start turning black when they are done.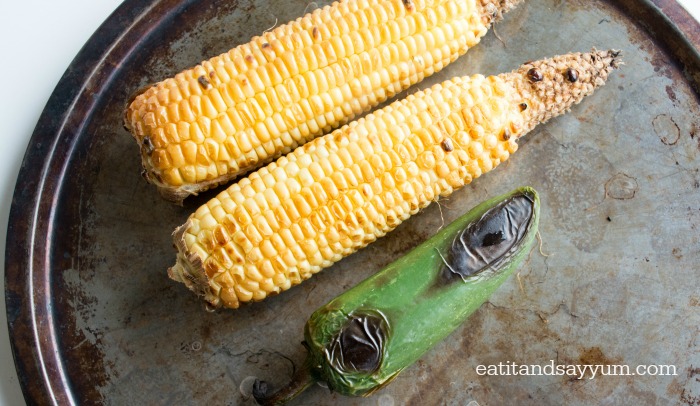 Let the corn and jalapeno cool.  I even stuck mine in the fridge for a few days until I had time to finish the salsa.
Once cooled, hold the corn on end, and just run a sharp knife down the sides, cutting off all the kernels.  The jalapeno- you can  remove the seeds, or leave them in if you want super spicy.  Then just dice it pretty small.
Dice up the other ingredients and throw them all together in a bowl.  Easy.
Roasted Corn and Black Bean Salsa
Ingredients
2 ears of corn, shucked
1 jalapeno
1, 15 oz can of black beans- drained and rinsed
1/2- 1 whole red onion- diced
2 large tomatoes-diced
1 cup chopped cilantro
6 Tbs apple cider vinegar
2 cloves garlic- minced
salt and pepper to taste
Instructions
Heat the broiler in your oven. Placed the shucked corn and the jalapeno on a pan under the broiler. Watch carefully and turn them over as they begin to blister and blacken. Remove from oven when done, the jalapeno should take about 5 minutes. The corn should take about 10-15 minutes. Let cool before cutting.
In a large bowl combine the rinsed beans, diced onion, diced tomatoes, chopped cilantro, and minced garlic. Cut the kernels off the corn cobs by holding the top of the ear, with the bottom resting on a cutting board, and cutting down the sides. Dice the jalapeno after removing the stem and seeds. Add the jalapeno and corn to the bowl. Stir all together and drizzle apple cider vinegar over top. Add salt and pepper to taste. Chill until ready to serve.
http://eatitandsayyum.com/roasted-corn-and-black-bean-salsa/
Perfect for chips, or tacos, or eggs, or steak…  The list goes on.
You might also like: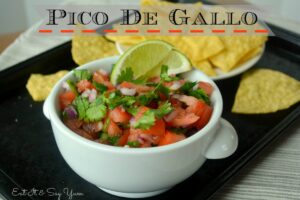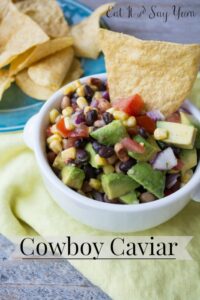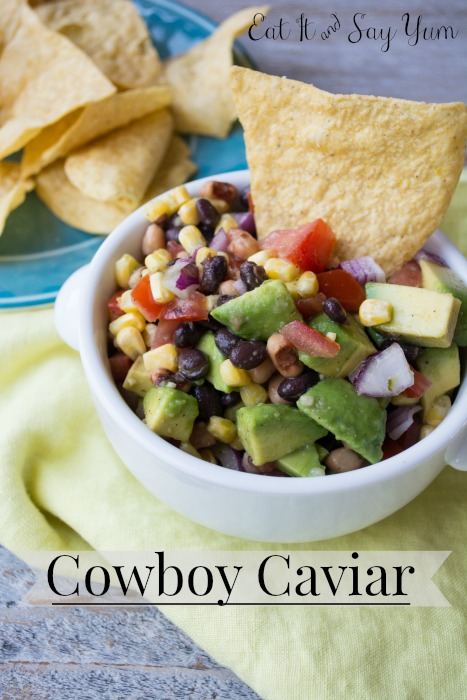 What to do with Corn Tortillas