All the sheet cake flavors you love but made better with marshmallows and peanuts.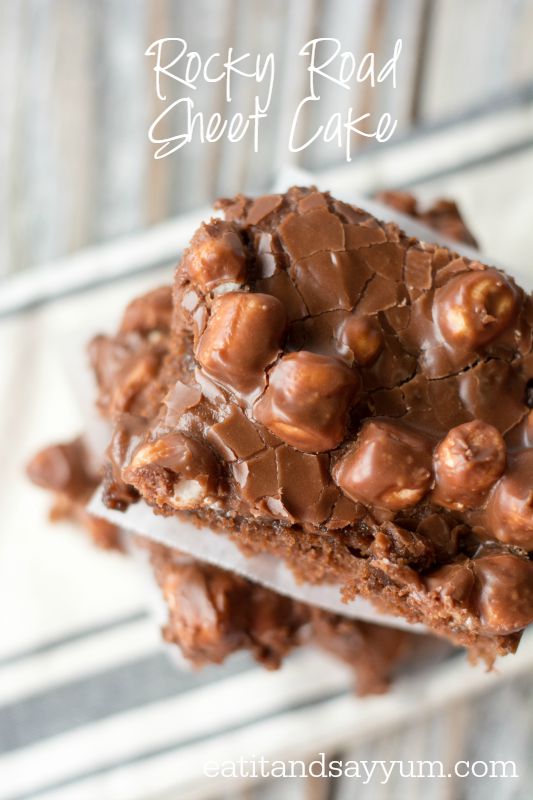 So I LOVE Sheet Cake.  It has been a favorite of mine since I was a little girl.  Especially the frosting.  So. Good!  I use Sheet Cake frosting on regular cakes as well.  And on graham crackers.  Or just on my finger…  Mmm…
Anyway, this Rocky Road Sheet Cake makes sheet cake even better by adding fluffy marshmallows and crunchy peanuts.  Which are both needed to call this 'Rocky Road.'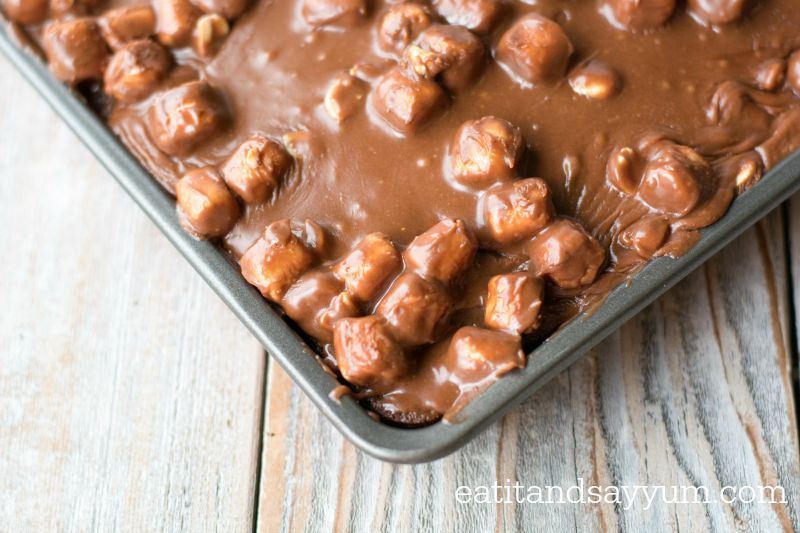 This cake is nice and soft, and the frosting can be ooey gooey.  It sets up better over time, but make sure you frost the cake as soon as the frosting is done.  If it sets up in the pot you will be out of luck.  Except that you will have a whole pot of frosting to eat…  Maybe not so bad.   But you will have to make a new batch to get your cake covered.  It only spreads while hot.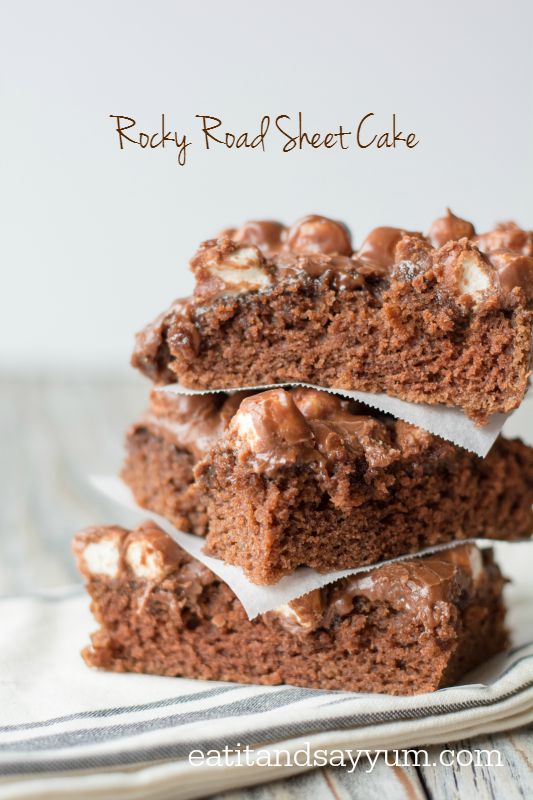 As you can see I load that frosting up with mini marshmallows and some peanuts.  I love the combination of soft mallows with crunchy peanuts.  All of them covered in chocolate.  Of course.
I made these for a pot luck recently, and they were gone SO fast!  They look delicious and the flavor doesn't disappoint.
So what are you waiting for?  Go make yourself some Rocky Road Sheet Cake.  You can always share some with your neighbor, or me.  😉
Ingredients
Cake: 1 cup butter (2 cubes)
1/4 cup cocoa powder
1 cup water
2 cups flour
2 cups sugar
1/2 cup buttermilk
2 eggs
1 tsp baking soda
1/4 tsp salt
1 tsp vanilla
Frosting: 10 Tbs butter
1/4 cup + 1 Tbs cocoa powder
1/3 cup + 2 Tbs buttermilk
1 1/2 tsp vanilla
5 cups powdered sugar
3/4 cup peanuts- halves or roughly chopped
1 1/2 cups mini marshmallows
Instructions
Preheat oven to 400 degrees. In a medium pot over medium- high heat (using the cake measurements) melt the butter with the cocoa powder and water. Bring those to a boil and then add to a large mixing bowl with the flour and sugar. Mix together with an electric hand mixer and add the buttermilk, eggs, baking soda, salt and vanilla. Beat all together and pour into a greased sheet pan, measuring approximately 11×16 inches. Bake for 20 minutes.
When the cake is done, or almost done, start the frosting. In the same pot as used before melt (using the frosting measurements) the butter with the cocoa powder and buttermilk. Bring this to a boil then remove from heat. Use a hand mixer to beat in the powdered sugar and vanilla, right in the pot, then use a rubber scraper to fold in the marshmallows and peanuts. Immediately spread the hot frosting on the warm cake. Let cool completely before serving, then cut into squares.
http://eatitandsayyum.com/rocky-road-sheet-cake/
You might also like: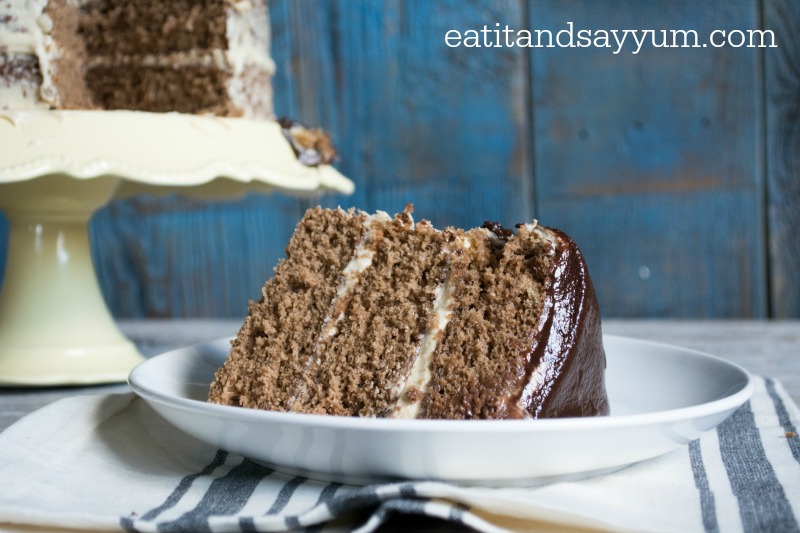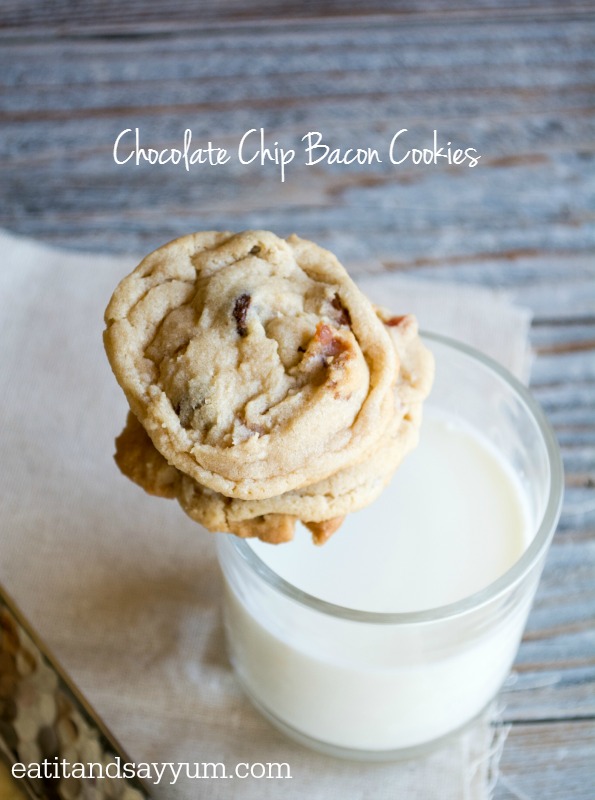 Chocolate Dipped Oatmeal and Coconut Cookies