So, last week I had the pleasure of making a fun safari cake for a cute little 4 year old girl.  Her mother happens to be a FABULOUS photographer and she shared these pics with me.
(You all know I can't take a good picture to save my life.)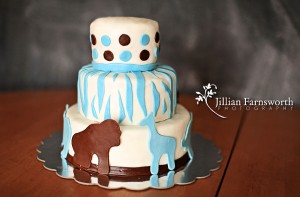 This was my first attempt at zebra print, and I really enjoyed it!
I thought the cut out animal silhouettes were fun.  I turned my fondant into gumpaste for those babies just to give them a little more stability.  I made them the day before the party, so I let them dry over night in the oven with the light on and they turned out just perfect.  Firm, but still pliable enough to curve and match the shape of the cake.
Overall it was a great experience!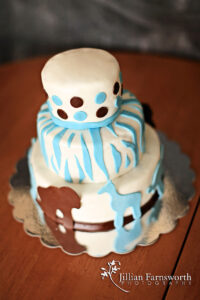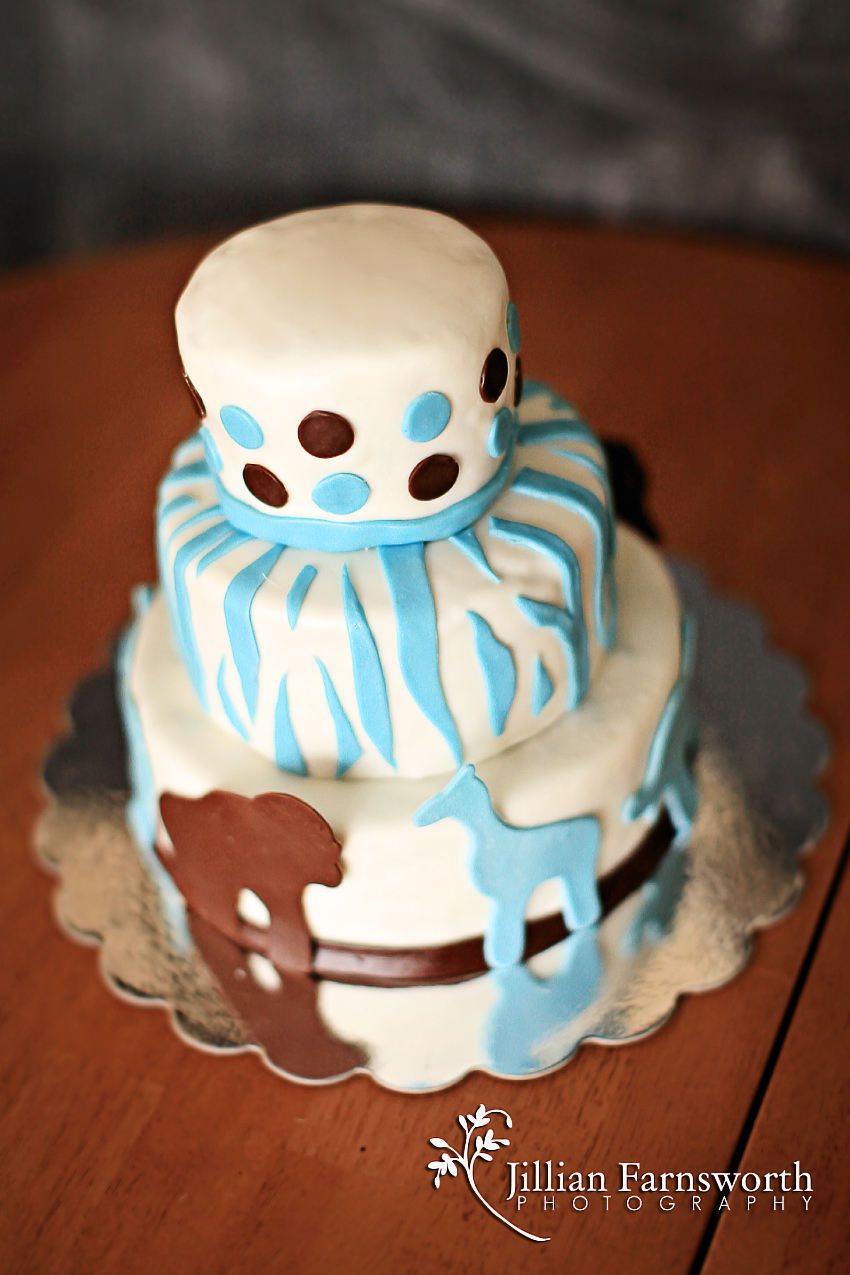 You can check out my friends photography blog at www.jillianfarnsworthblog.com.