I love appetizers.  One of my favorite part of the holidays are all the parties, and that means appetizers.
These Salami Roll-Ups are a hit where ever I take them.  And they are SO simple!  Win win.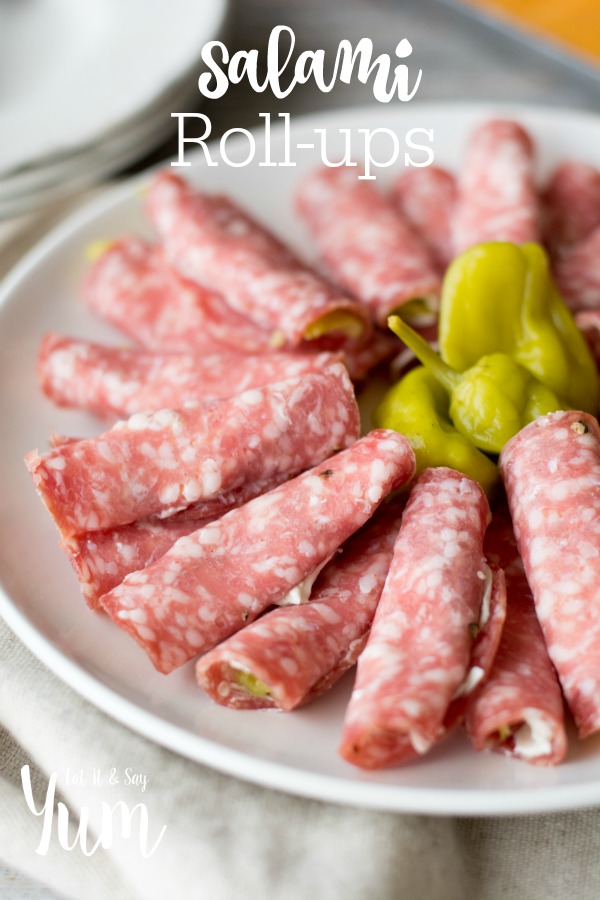 You only need three ingredients, and there is NO cooking involved.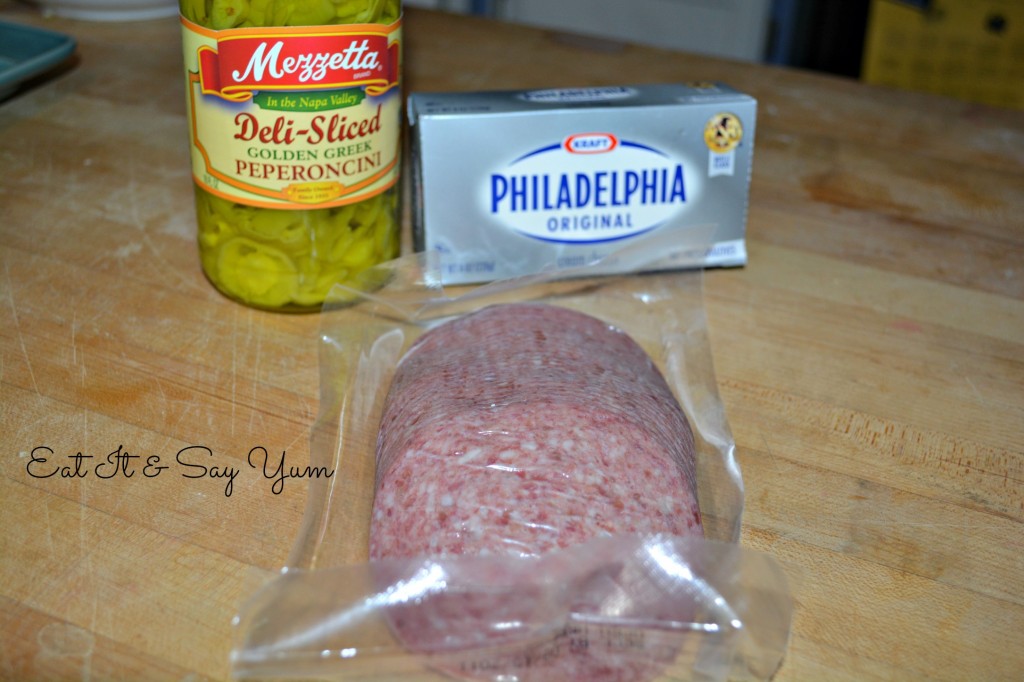 I used pre-sliced salami from the lunch meats section of my local grocery store.  You can also get fresh sliced salami at the deli counter.
Start by laying the salami slices out and spread cream cheese on half of each slice.  Make sure you get the cream cheese nearly to the edge of one half.  It will act as the glue to hold the salami closed once you roll it.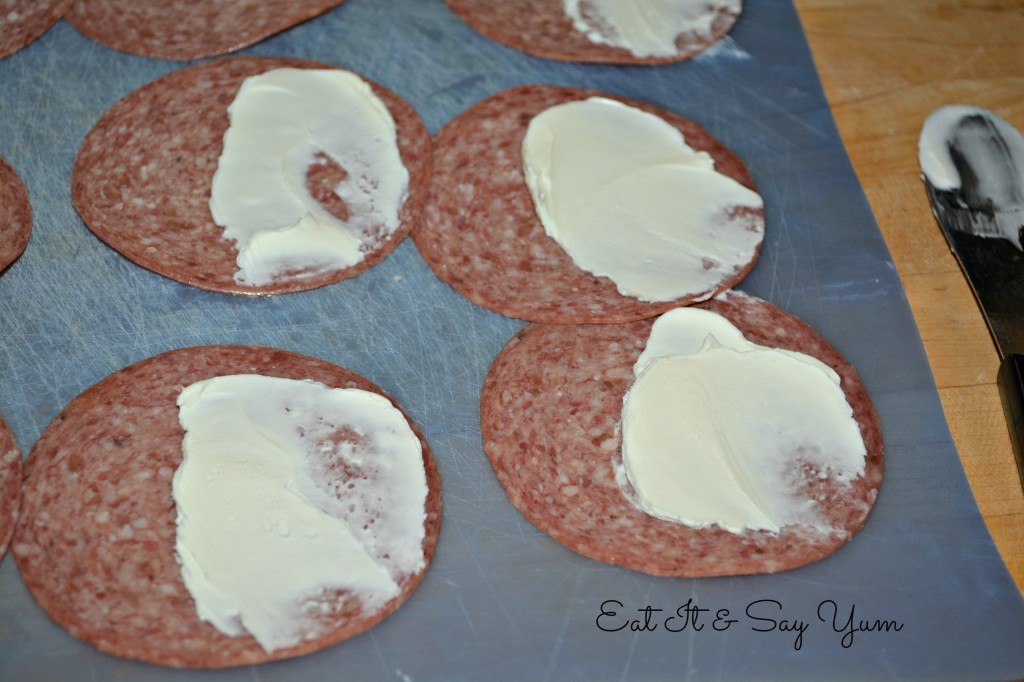 Line a few slices of pepperoncini down the middle of the salami slices.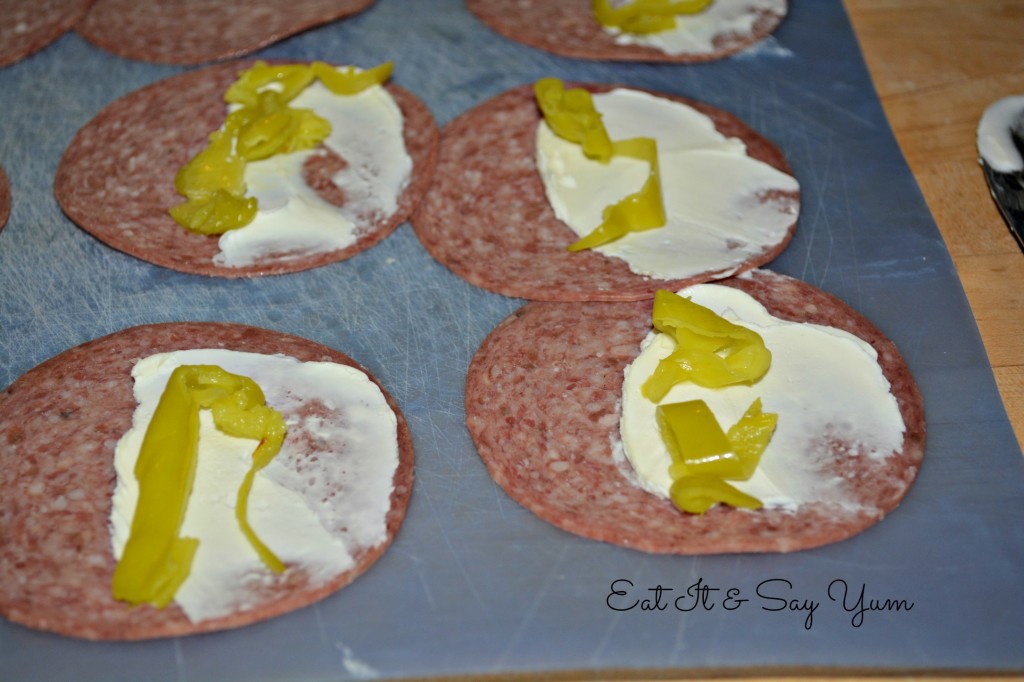 Next fold/ roll the salami in thirds so the pepperoncinis are inside and the cream cheese is holding the roll together, like I mentioned above.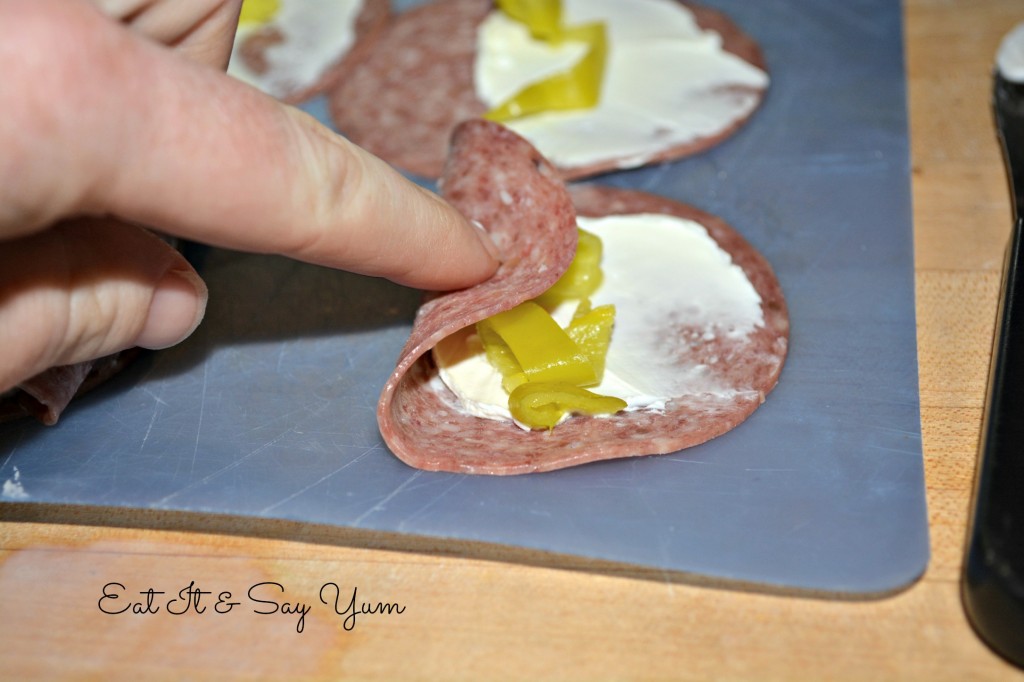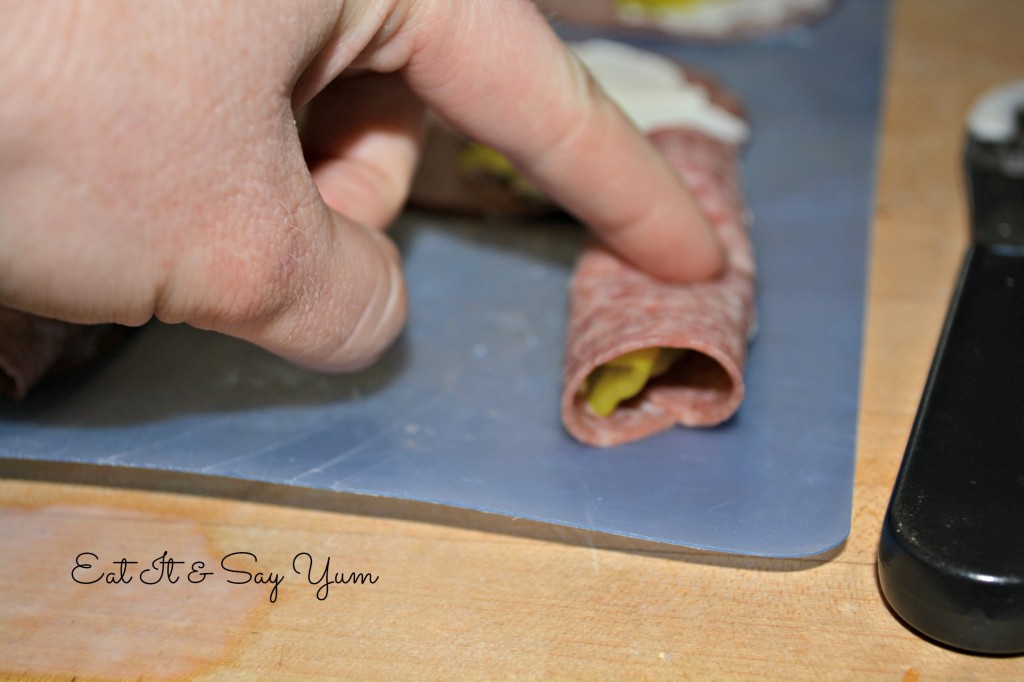 See how fast and easy that was!?  There you have it, an appetizer that even a man will love.  (It has meat and a little spice, what every man wants, right?)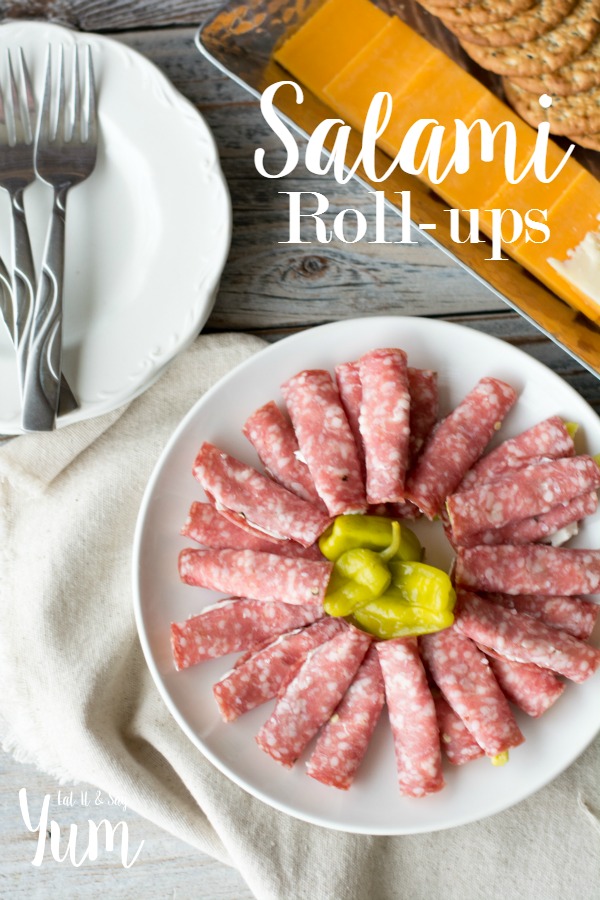 Ingredients
1 pack of pre-sliced Salami (about 1/2 – 1 pound)
1 , 8 oz package cream cheese
1 jar sliced pepperoncinis (You can use whole pepperoncinis, just slice and remove seeds/ stems before using)
Instructions
Lay salami slices on your work surface. Spread cream cheese on half on each slice. Line a few slices of pepperoncinis down the middle of each salami slice.
Roll the salami so that the pepperoncinis are in the middle, and the cream cheese holds the salami roll closed.
Store in refrigerator until ready to serve.
http://eatitandsayyum.com/salami-roll-ups/
You might also like: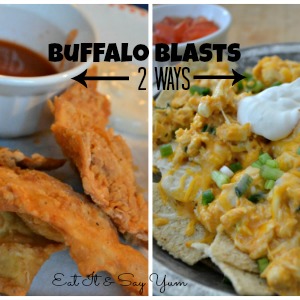 Bacon Wrapped Jalapeno Poppers