Hey friends!  I finally finished this years Christmas goody plates.  A new addition this year was fudge.
We have tried making fudge before, and it has been a disaster.  🙁
So, I turned to my mother-in-law, because she puts fudge on her Christmas goody plates every year.  The recipe she gave me worked like a charm.  It was easy to follow, and it actually turned out!  That's a big plus.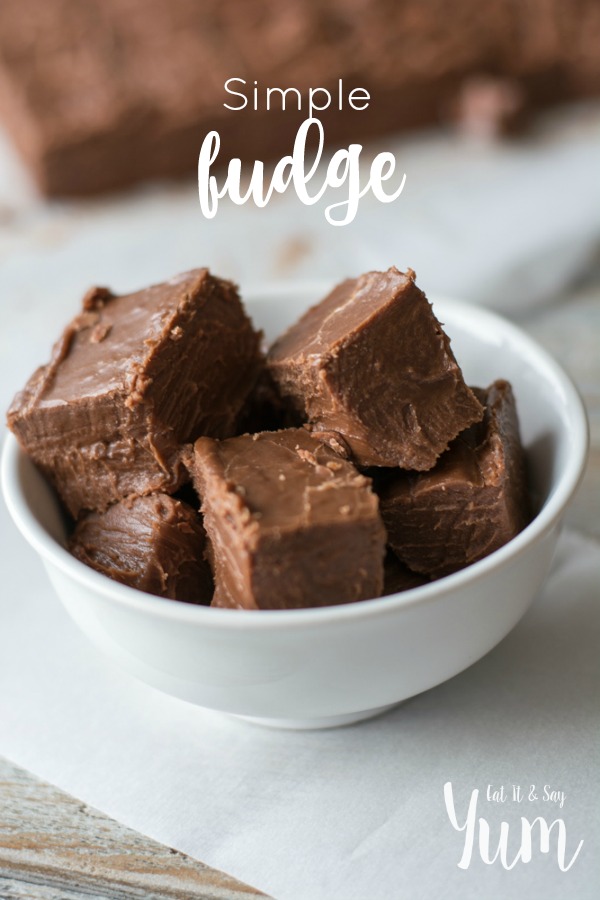 Not only is this fudge super tasty, but it only requires 4 ingredients.  FOUR!  I like that.  It does have the option of adding nuts, which would be a 5th ingredient, but those are totally optional.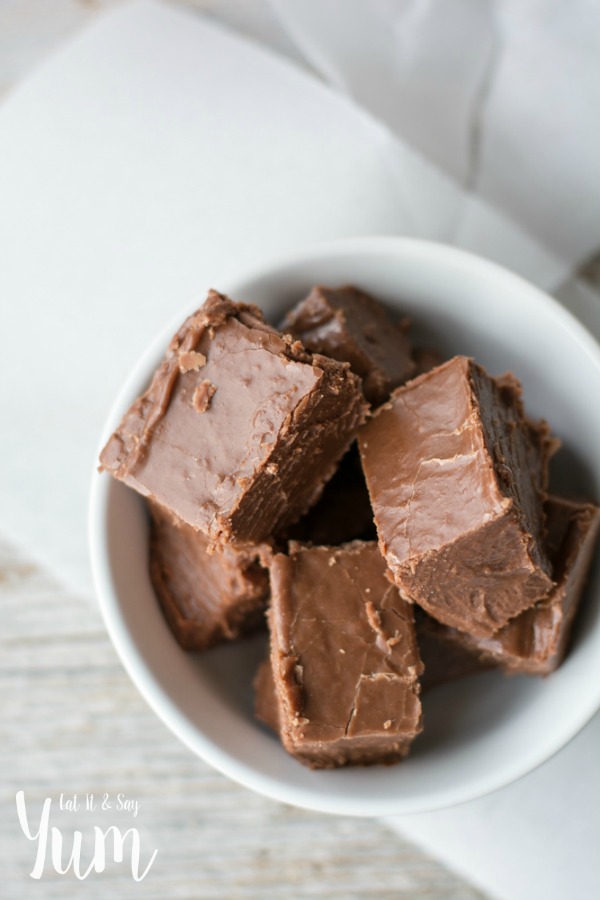 To make this fudge, you need a heavy bottomed pot.  It's helps the fudge to not burn.
Mix the sugar and evaporated milk in the pot and bring to a boil.  Once it's ready, you just pour the hot milk mixture over some chocolate and butter. Stir, spread in a pan, and chill.  Both you and the fudge can chill, 'cause your done.  Once it's set, just slice and serve.  Easy peasy.
I like to line my pan with parchment paper and then grease the paper, just so I can remove the paper with the fudge on it and then slice everything on a cutting board.  My personal preference.
Simple Fudge- No Candy Thermometer Required
Ingredients
4 1/2 cups sugar
1, 12 oz can evaporated milk
1 cup butter- plus extra for greasing pan
18 oz chocolate chips- for best results use Nestle's
Optional- 2 cups chopped, toasted nuts
Instructions
Line a 9x13 pan with parchment paper, then grease it with butter. Set aside.
In a large mixing bowl add the chocolate chips and butter- cut into small cubes. Set aside.
In a heavy bottomed pot, heat the milk and sugar. Bring to a boil and boil for 6 minutes. The pour the milk mixture over the chocolate chips and butter, then stir until smooth. Add nuts now, if desired.
Pour the fudge into the greased pan, and let cool completely. Cut into squares and serve.
http://eatitandsayyum.com/simple-fudge-no-candy-thermometer-required/
So, here's a peek at the goodie plates I made for some friends and neighbors.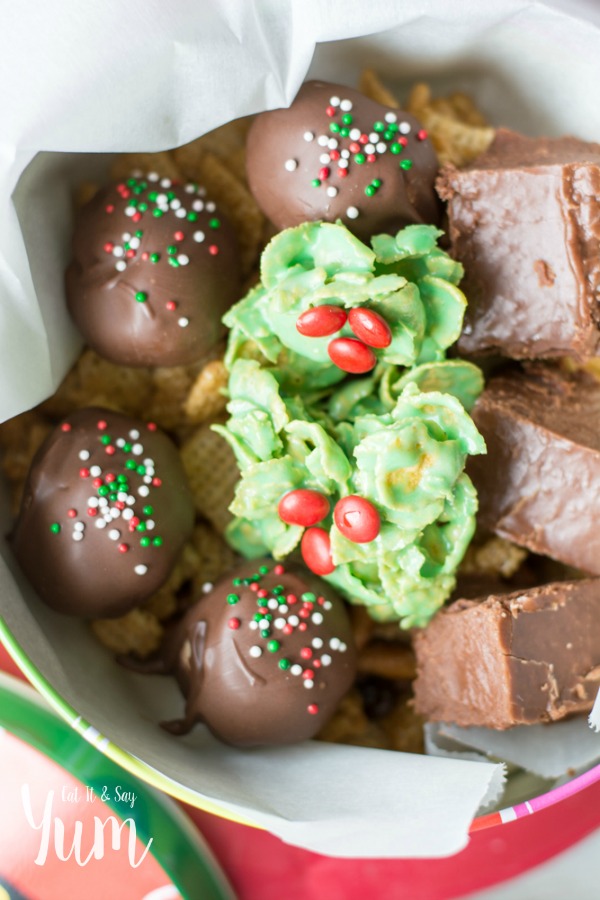 Other than the fudge, the plates included Buckeyes, Holly Treats, and Caramel Chex Mix.
I didn't take these plates to everyone.  I shook things up and also gave out homemade Pomegranate Jelly.  Yum!
More yummy Christmas Ideas: