Butterscotch sauce is nice and all, but add some molasses and cinnamon and you've got a delicious sauce to top all your favorite desserts.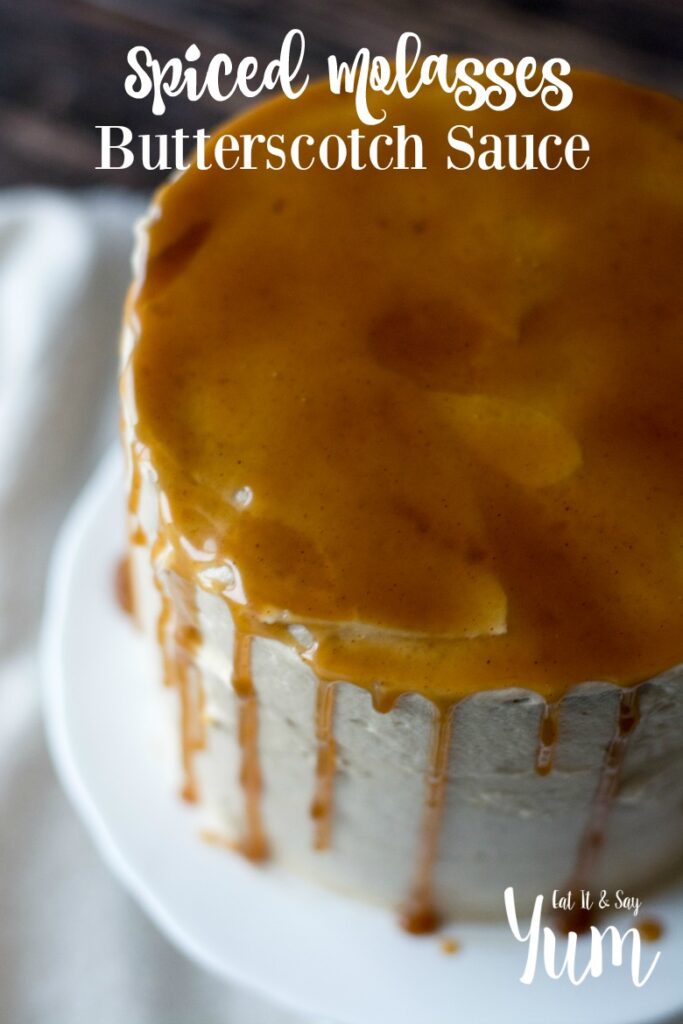 I used this sauce on my Butterscotch Cake.  It was delicious.
But you could drizzle this over some ice cream, or PIE, or cheesecake, etc.  So many options.
This is an easy recipe that is made in less than 5 minutes, and in the microwave!  You could always use a pot on the stove if you want, but it's not necessary.  🙂
Spiced Molasses Butterscotch Sauce
Ingredients
1/4 cup butter
1/2 cup brown sugar
1/2 tsp salt
2 tsp molasses
1 Tbs corn syrup
1/8 tsp cinnamon
1/2 cup heavy cream
1 tsp vanilla
Instructions
In a microwave safe bowl, melt the butter with the brown sugar, salt, corn syrup, and molasses. Stir, then heat until bubbly.
Whisk the mixture together, then whisk in the heavy cream and cinnamon. Return the bowl to the microwave for 2-3 minutes, stirring every 45-60 seconds. The mixture will bubble up, so make sure it doesn't spill over the top of the bowl.
Add the vanilla and whisk, the let the sauce cool before using.
Store in the fridge, you can warm it before serving.
http://eatitandsayyum.com/spiced-molasses-butterscotch-sauce/
I think this sauce would be amazing over my French Apple Pie!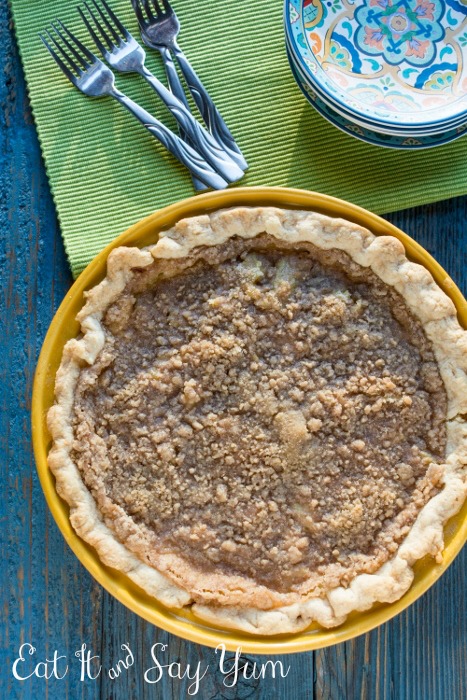 You might also like: