Winter is the perfect time to cozy up with a blanket, someone special, and a mug of hot chocolate.
Today I want to share my Spiced, White Hot Chocolate.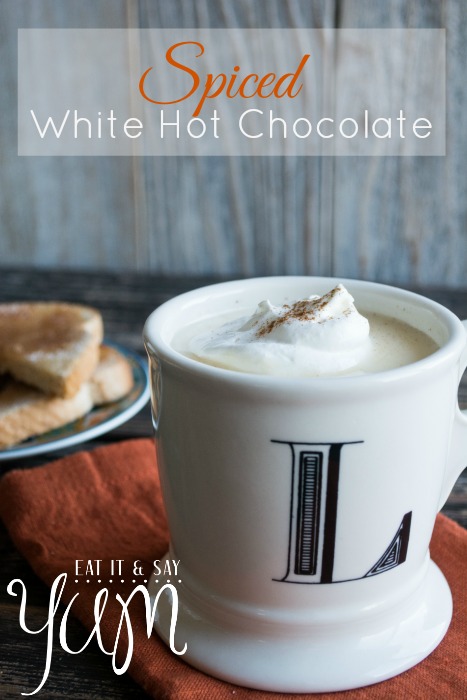 I'm sure everyone knows that milk chocolate and white chocolate have, actually, quite different flavors.  And normally I wouldn't pair cinnamon with milk or dark chocolate.  It's just not my favorite combination.  But with the white chocolate, I really love the spices.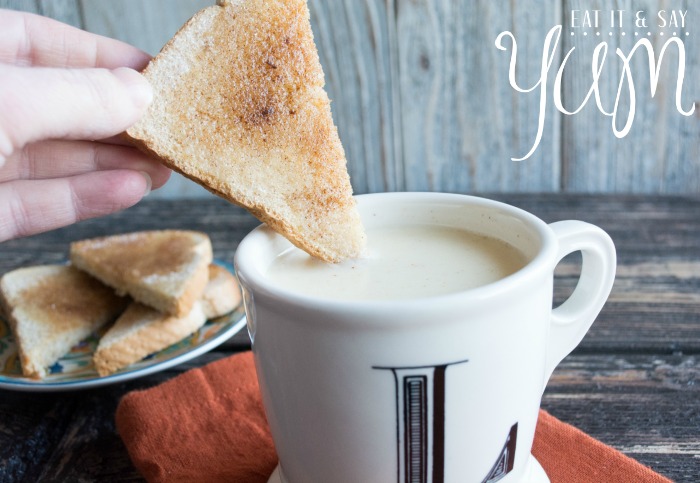 I think this drink is perfect for dunking.  I used cinnamon toast for the photo, and it was SO good!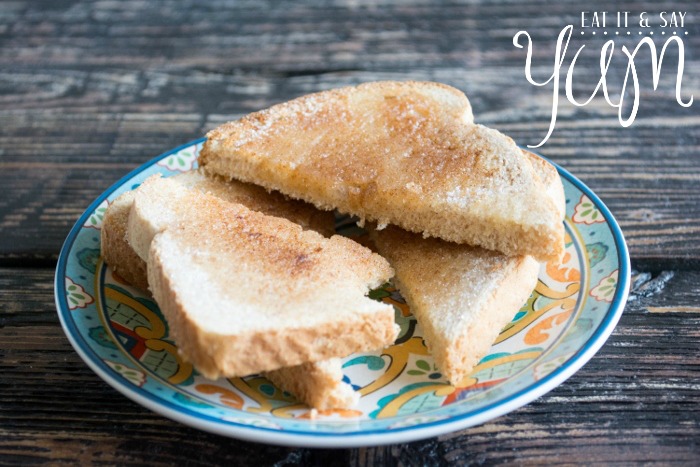 But you could also dunk cookies, donuts, or muffins.
I sprinkled a little cinnamon on a dollop of whipped cream.  Cocoa powder would work, too.  Or throw some marshmallows in there.  Or a scoop of ice cream!   Oh yum!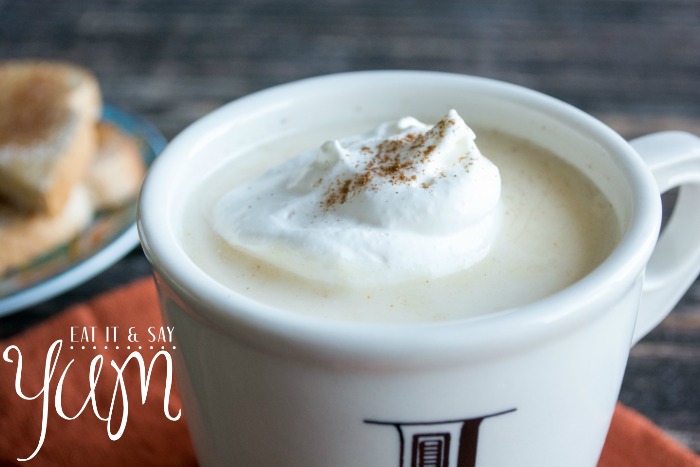 You can make this Spiced White Hot Chocolate in a matter of minutes.  This recipe makes about two servings, but you can double or triple it to serve more.
I spiced this with cinnamon, nutmeg, and cayenne pepper.  It's only enough cayenne pepper to warm your tongue, it's not spicy.
Spiced, White Hot Chocolate
Ingredients
2 cups milk
1/2 cup heavy cream (or whipping cream)
1/8 tsp cinnamon
2-4 dashes of nutmeg
a pinch or two of cayenne pepper (or as much or little as you like)
1/2 tsp vanilla
heaping 1/4 cup white chocolate morsels
Optional toppings: whipped cream, marshmallows, ice cream, etc.
Optional dunkers: toast, muffins, donuts, or cookies
Instructions
In a medium pot over medium-high heat, add the milk and cream. Let those heat, fairly slowly, until bubbles start to form around the edges of the pan. You don't want to boil it, just get it nice and hot. Stir in the white chocolate morsels, lower the heat, or remove from heat completely. Stir in the vanilla and spices and keep stirring until the chocolate is melted.
Serve in heat safe cups or mugs, while the drink is still warm.
Top as desired.
http://eatitandsayyum.com/spiced-white-hot-chocolate/
You might also like: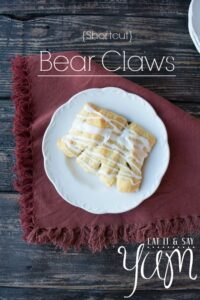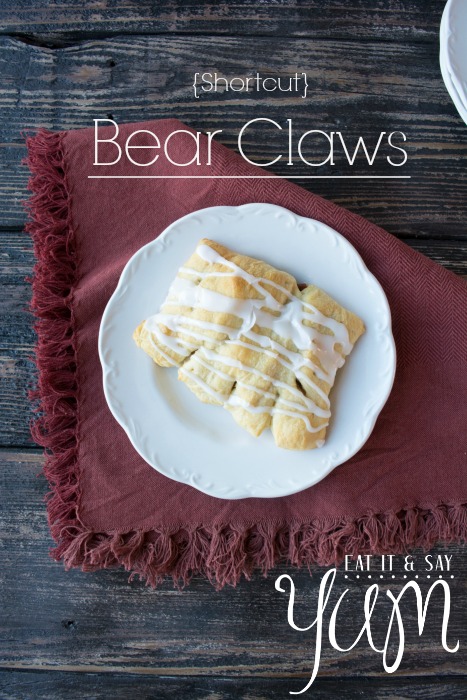 Double Chocolate Double Peanut Butter Cookies