With burger season in full swing now, I am excited to share this slightly spicy burger and fry sauce with you.  This recipe is quick and easy to make.  It was spicy enough for me, but if you are a real thrill seeker, you can add a little more heat.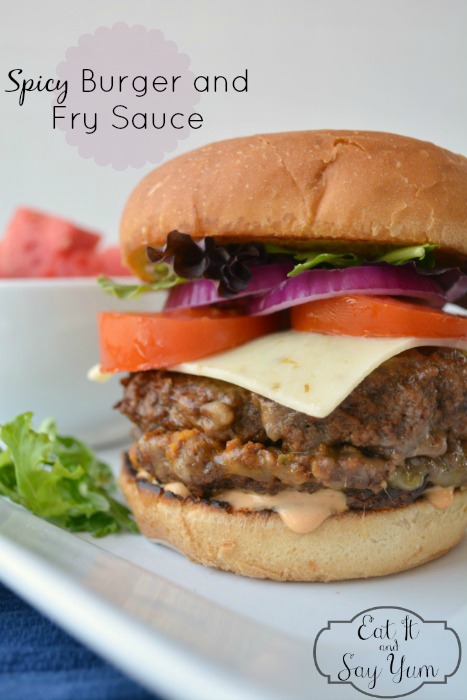 I like burgers that are dripping with flavor.  This sauce packs a punch with a little bit of spice (you can make it spicier if you want) and lots of good flavor.
Spread some on your toasty buns and build your burger on top of that.  Or dip your fries, tater-tots, onion rings, etc. in it.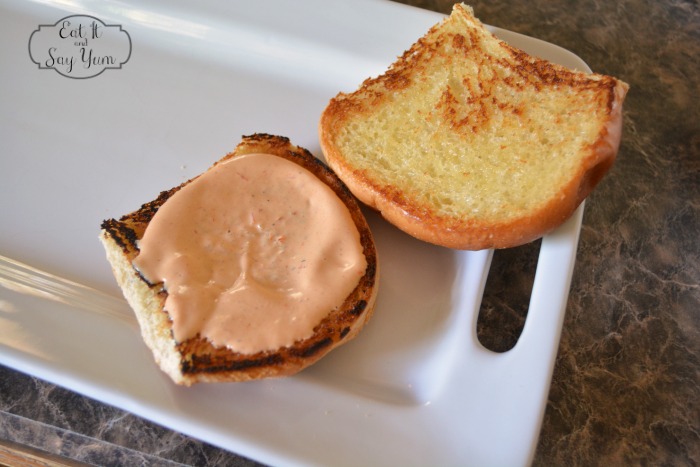 I built my Stuffed Burgers on top of this burger.  Oh. My. Finger-licking-good.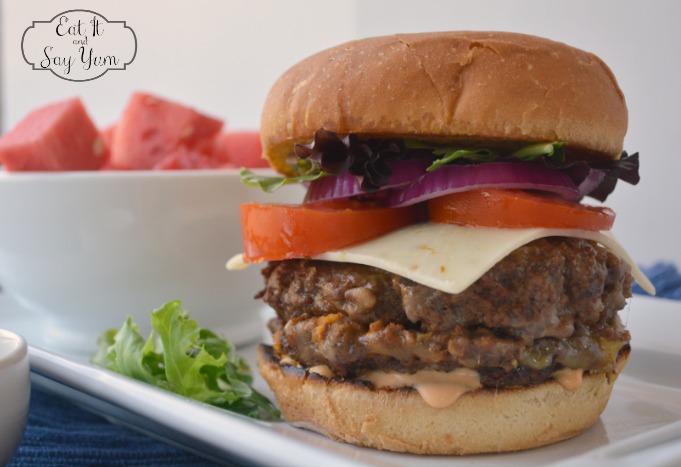 This sauce is super easy to whip up.  And you probably even have all the ingredients on hand.  If not, you should consider keeping them all in stock.  😉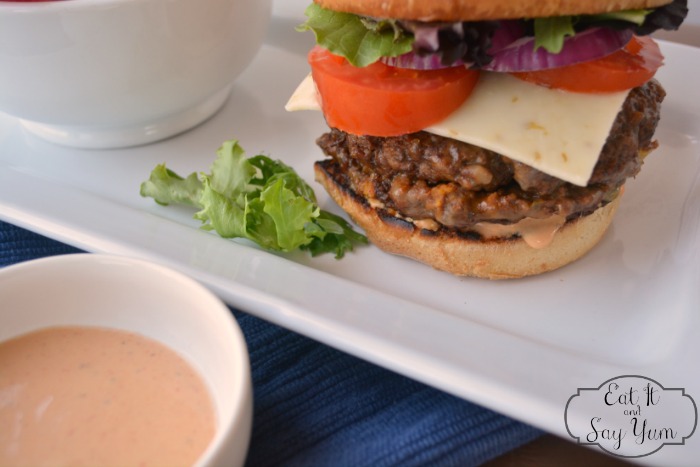 Give your burgers an extra zing at your next barbecue.  And invite me over, because I just can't turn down a burger.  🙂
Spicy Sauce for Burgers and Fries
Ingredients
1/3 cup mayonnaise (not miracle whip)
3 Tbs barbecue sauce
1 tsp sriracha hot chili sauce (add more if you want it spicier)
1 1/2 tsp apple cider vinegar
1 tsp ketchup
dash of chipotle chili pepper
Instructions
In a medium mixing bowl combine all the ingredients and whisk together until smooth.
Spread on burgers, or use as dip with fries, tater-tots, onion rings, etc.
http://eatitandsayyum.com/spicy-burger-and-fry-sauce/
This recipe makes enough for 4-6 burgers, plus some for dipping.  You can easily double or triple it if you want more.
See where I link up.
You might also like: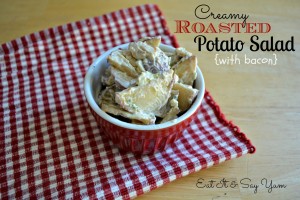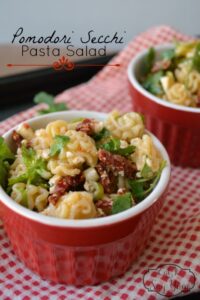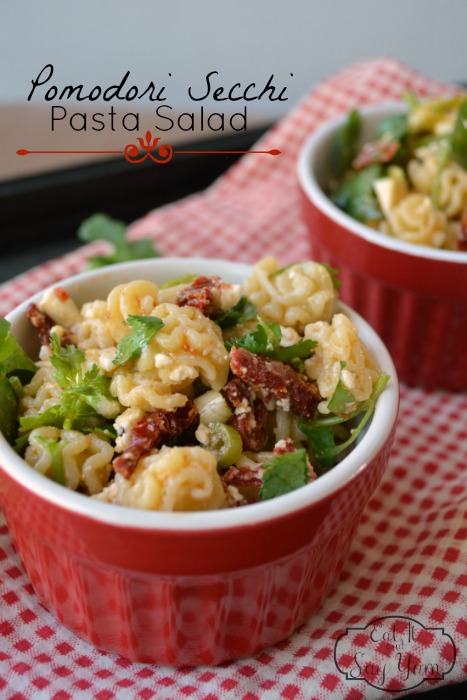 Malted Banana Ice Cream with Chocolate Covered Pretzels and Peanut Butter