A creamy spinach dip made with fresh spinach and no store bought mixes.  
Guys, summer isn't over quite yet!  Now that the weather is cooling down, it's a great time to get outside and enjoy the weather with some friends.  Today I have the perfect appetizer for any gathering, but it's especially cute served in little mason jars.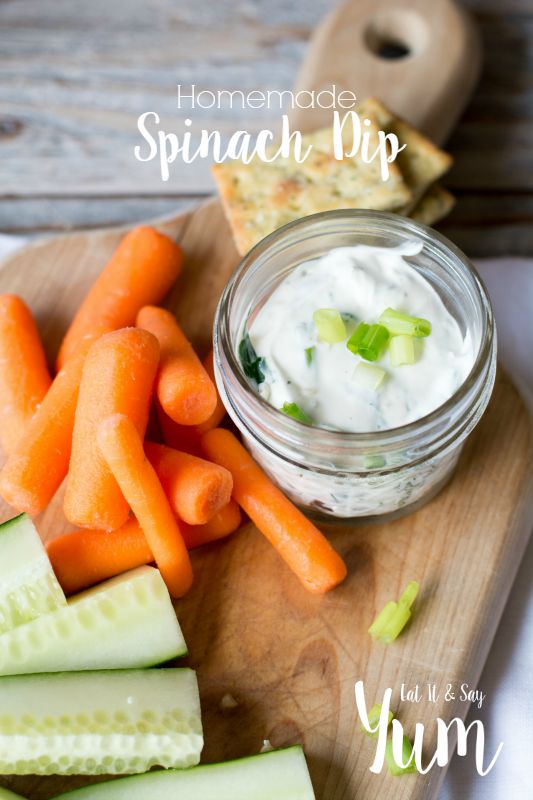 This spinach dip is my version pf my favorite semi-homemade dip that uses a store bought mix.  But, now I don't need that mix anymore!   And I'm pretty happy about that.
I use fresh spinach, instead of frozen stuff from the store.  That spinach never looks very appealing.  Although, cooked spinach doesn't look that great either…  But this stuff starts out nice and pretty, and FRESH.
The base of the dip is made with sour cream and mayonnaise.   (I seriously love sour cream, and use it whenever possible.)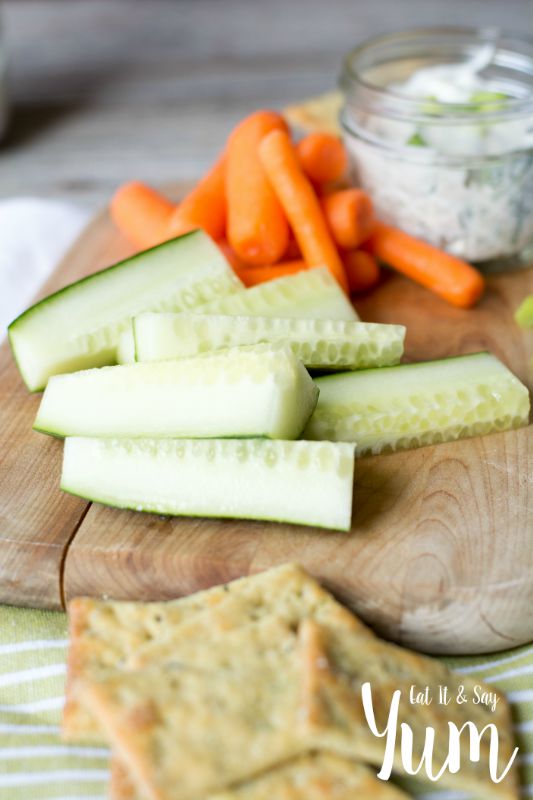 You can dip crackers, sliced french bread, or any veggie into this dip.  I really like cucumbers, and it's kind of fun to cut them into spears instead of just round slices.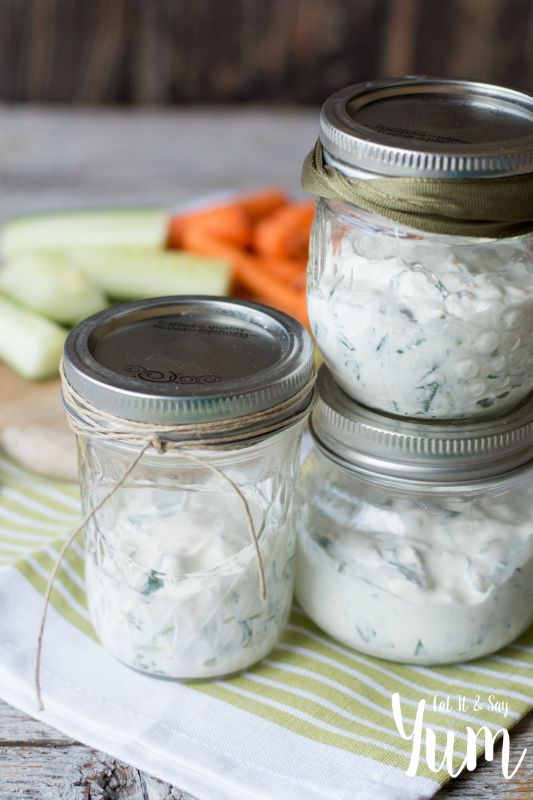 I used my random collection of mason jars to serve the dip in.  A little variety makes things fun, and everyone can hold their own jar.  If you take these on a picnic, or tailgating, etc., they are easy to transport in the jars and you don't have to 'serve' the dip once you get there.  Just start dipping and snacking!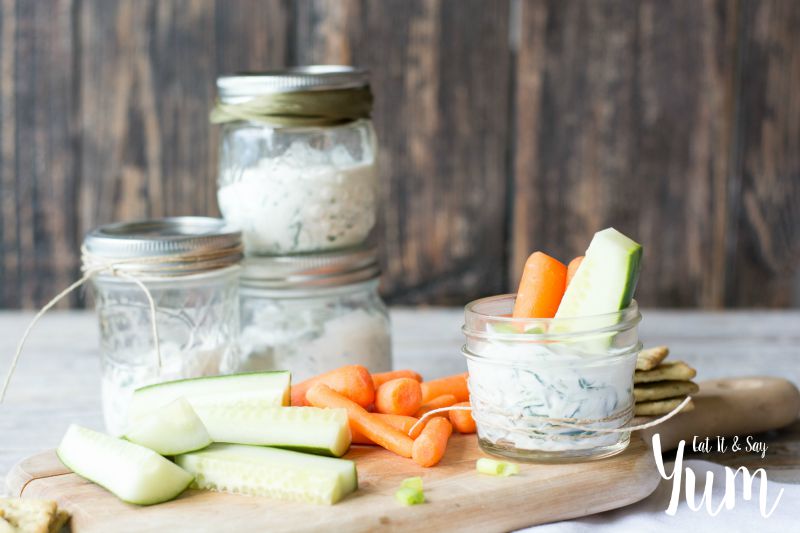 This spinach dip is great any time of year, and for any occasion.  If you aren't into the little jars, or you don't need individual servings, just put the dip in a bowl and serve it the more traditional way.  Anyway you do it, it's good.  🙂
Ingredients
1 cup sour cream
1/2 cup mayonnaise
3-4 large handfuls of spinach- roughly chopped- if desired
3-4 green onions- sliced
1/2 tsp salt
1/4 tsp pepper
2 tsp celery flakes
1 Tbs dehydrated onion
1/2 tsp garlic powder
Veggies, crackers, for sliced french bread for dipping
Instructions
In a large pan over medium-high heat, saute the spinach until completely wilted. About 2-3 minutes, stirring frequently. Let the spinach cool, then wrap in a paper towel and squeeze out most of the moisture.
In a medium mixing bowl combine the sour cream, mayonnaise, sliced green onions, salt, pepper, celery flakes, dehydrated onion, garlic powder, and the cooled spinach. Stir everything together then spoon into small mason jars, or leave all in one bowl. Store in refrigerator until ready to serve. Can add more salt or pepper according to your tastes.
http://eatitandsayyum.com/spinach-dip/
You might also like: