These peanut butter cookies are a big hit at my house.  They are also tangible proof that I have no self-control.  (We won't talk about how many cookies I ate from this batch…)
This cookie is baked to soft and chewy perfection, and then slathered with some yummy peanut butter frosting before being topped off with another cookie.  Can it get any better than that?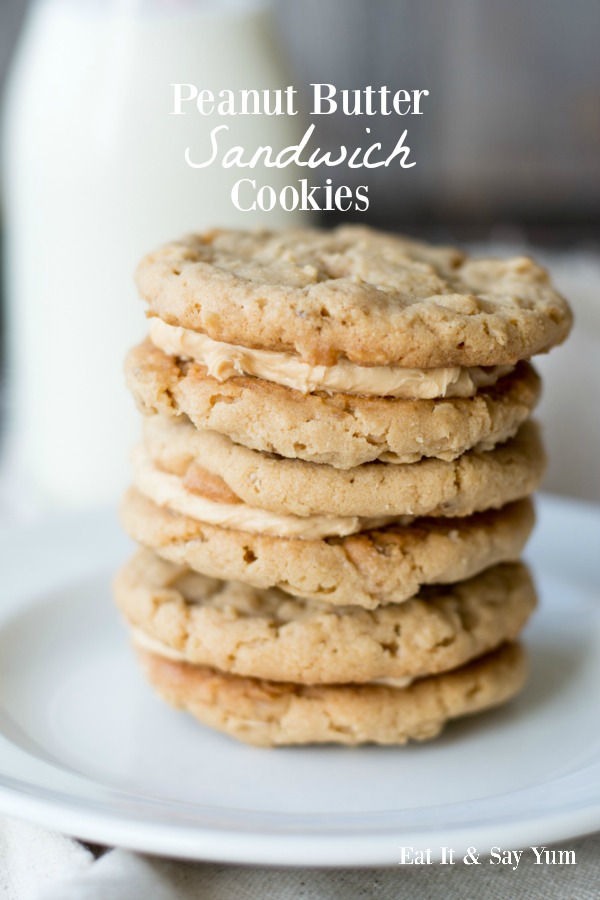 I love cookies that are soft and chewy, opposed to crisp or crunchy.  Just my personal preference.  So, I bake these just till ALMOST done.  I want the centers to be a little gooey still when I pull the cookies out of the oven.  After they sit on the cookie sheet for a couple of minutes, I remove them with a small metal spatula and let them cool on a rack.  Those few minutes on the hot sheet allow them to finish cooking, and then stop cooking before they get crunchy.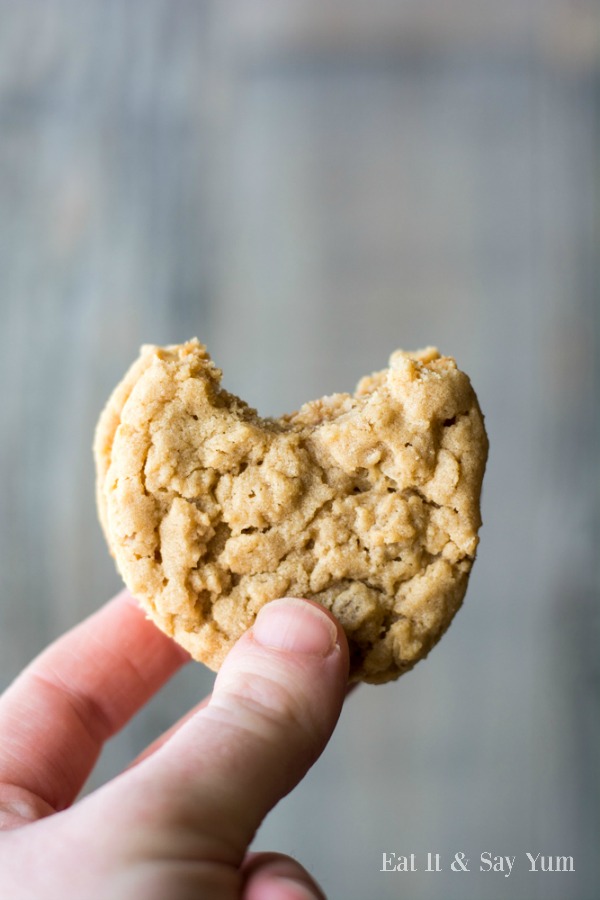 If you like a salty and sweet combination, then you will love these.  The peanut butter gives a great salty taste, but it's balanced with the sweet.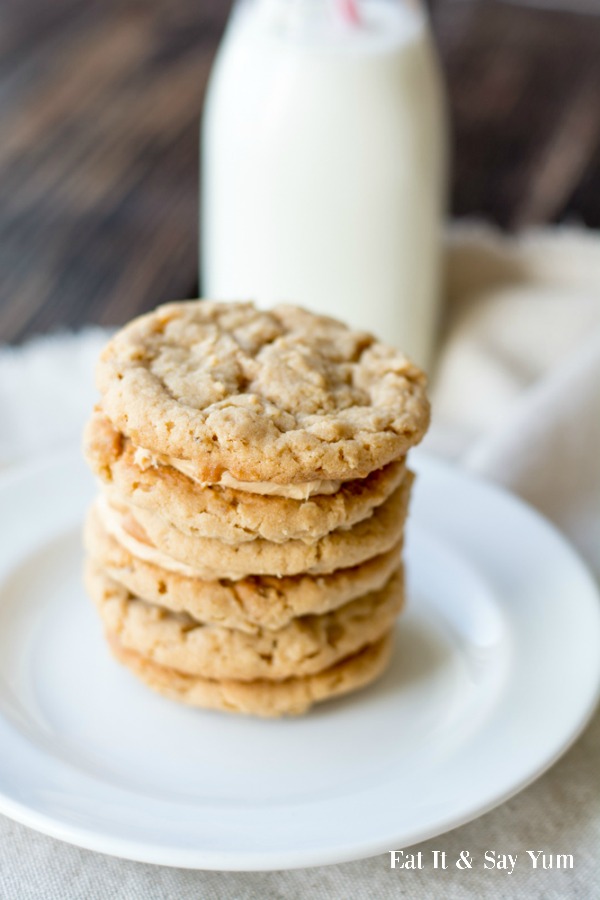 You'll need milk on hand, as these cookies are rich.
Stay Soft Peanut Butter Sandwich Cookies
Ingredients
1 cup sugar
1 cup brown sugar
1 cup peanut butter
1 cup butter- softened
2 eggs
2 tsp vanilla
1 tsp baking soda
1 tsp salt
1/2 tsp baking powder
1 1/2 cups flour
2 cups oats
Frosting: 6 Tbs butter- softened
1 cup peanut butter
4 Tbs milk (or cream, or half and half)
1 cup powdered sugar
Instructions
Preheat oven to 350 degrees. In a stand mixer, or large mixing bowl with hand mixer, cream butter, peanut butter, and both sugars. Mix about 1 minute, until fully combined and well mixed. Add eggs, and vanilla and mix again.
In a separate bowl add the flour, oats, baking soda, baking powder, and salt. Stir together. Slowly add the dry ingredients to the butter mixture, while mixing them together. Mix until all dry ingredients are incorporated.
Using a cookie scoop, or spoons, form balls with about 1 1/2- 2 Tbs of dough in each. Place on a greased cookie sheet and bake for 10 minutes. The cookie should still be very soft when you remove it from the oven. Let it sit on the hot pan to cool for 2-3 minutes, then remove it to a cooling rack. If cookies cool and are hard, then cook them a little less for the next batch.
While cookies are cooling, make the frosting. Cream together the butter and peanut butter for the frosting. Slowly add the powdered sugar, and then the milk until the frosting is smooth. Once cookies are completely cool, spread about 1 1/2 to 2 Tbs of frosting on the back of a cookie, and then top it with another cookie.
http://eatitandsayyum.com/stay-soft-peanut-butter-sandwich-cookies/
Can I justify eating these by saying they have oatmeal and peanut butter?  It's protein, right?  😉
Treat yourself to some sweet, salty, soft, and chewy Peanut Butter Sandwich Cookies!  You'll be glad you did.
See where I link up.
You might also like: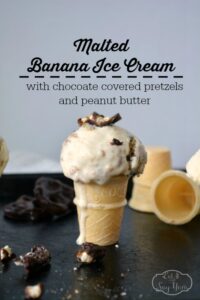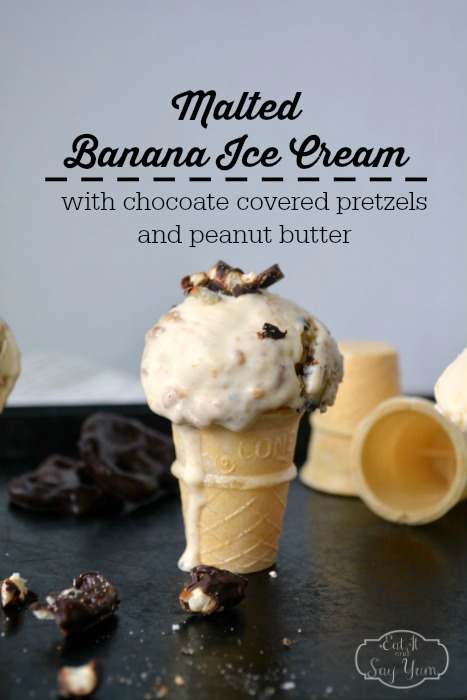 Candied Bacon and Peanut Butter Banana Crepes