As most of my posts suggest, many of my favorite foods come from my childhood.  I have specific memories of eating certain foods, or making them.
I had a happy childhood, so these memories make me feel all warm and fuzzy inside.
Growing up in Central California, we had LOTS of delicious, red, ripe strawberries.  They were my favorite fruit as a child, and they still hold a high spot on the list today.
I remember eating strawberry short cake quite often.  I make mine a little different from the way my mom did, but both desserts are delicious.  Today I'm sharing my recipe.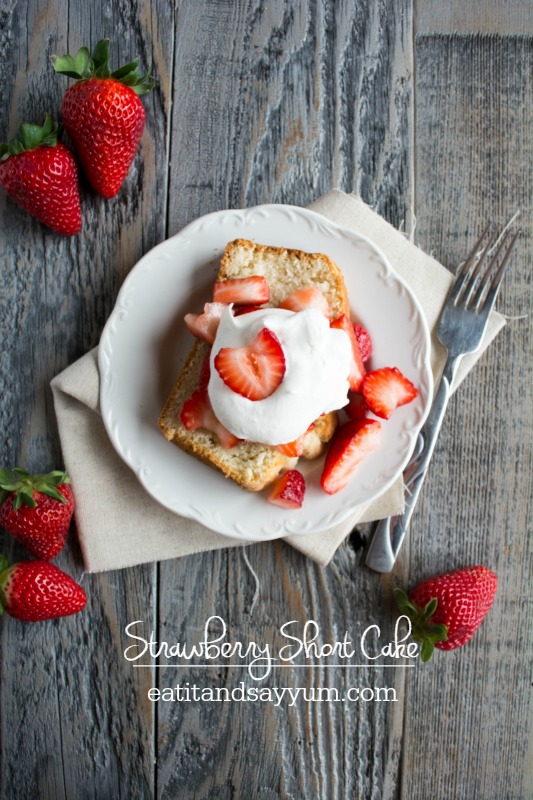 I start with a slightly sweet short cake.  It is dense, like a short cake, but I bake it in a loaf pan.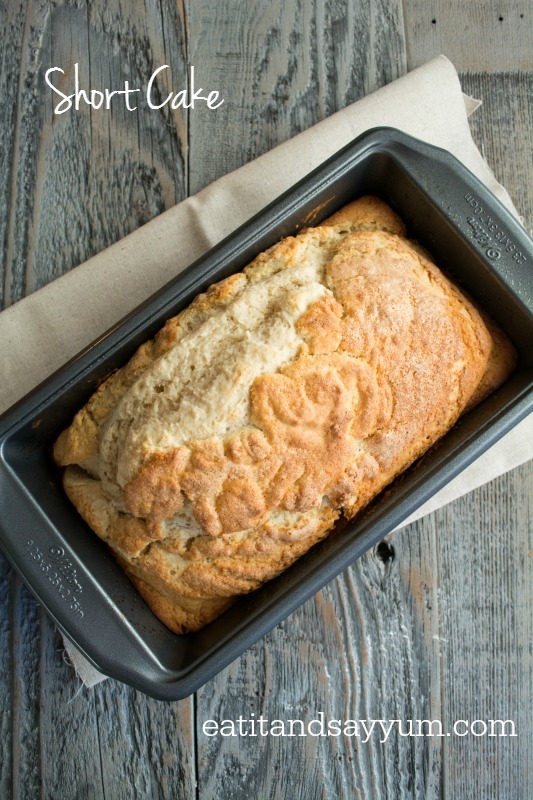 I sprinkle a little sugar over the batter before putting it in the oven and it gives the short cake a delicious, sugary crispiness to the crust.  So yum.
You can even see it below.  The top gets that great crunch, but the inside is still soft.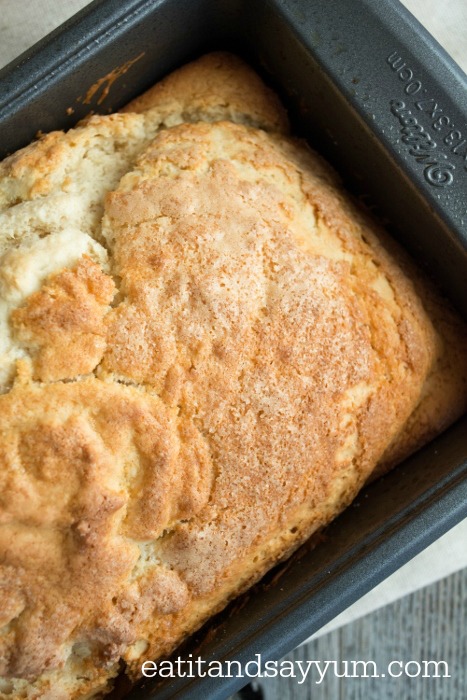 The short cake bakes up in about 40 minutes.  You can serve it completely cooled, or still slightly warm.  I think I prefer the slightly warm.
Click to the next page to see the dessert all put together, and to get the RECIPE!