A delicious milk shake with all the flavors you love in Strawberry Short Cake.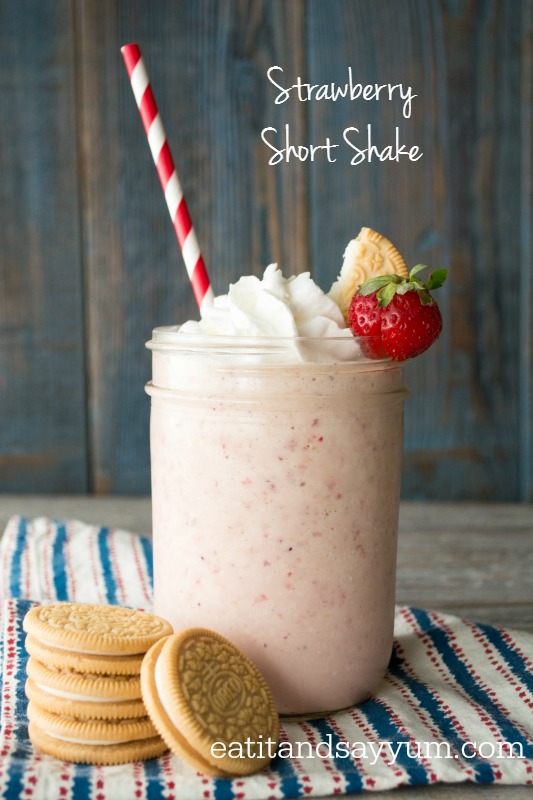 One of my favorite treats is Strawberry Short Cake.  Who doesn't love it, right?  But sometimes I want ice cream, too.  So I came up with this Strawberry Short Shake.  All those flavors I love, mixed up into a milk shake.  It's amazing.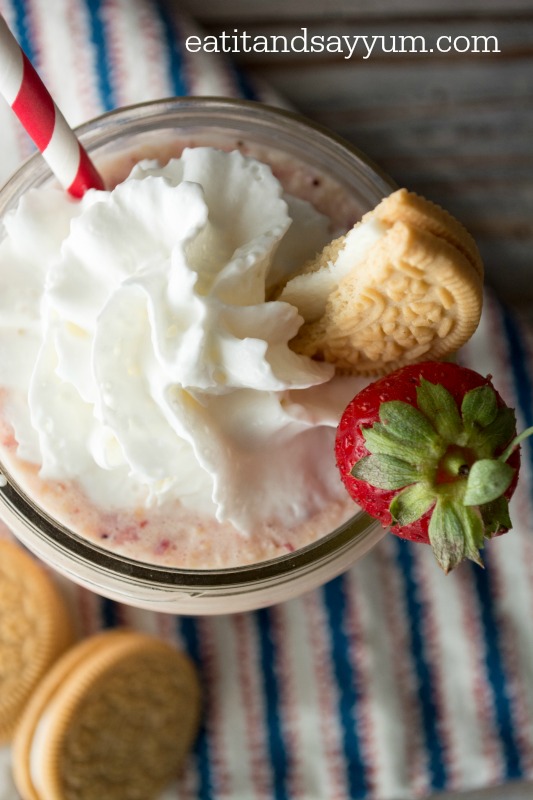 My little sister is visiting me from California right now, and she brought me some strawberries!  I miss being able to drive down the street and buy strawberries from the stand right there at the field.  So getting these ones was a special treat.
To get the 'short cake' flavor I used Golden Oreos.  I love those things.  And we all know Oreos go great with ice cream.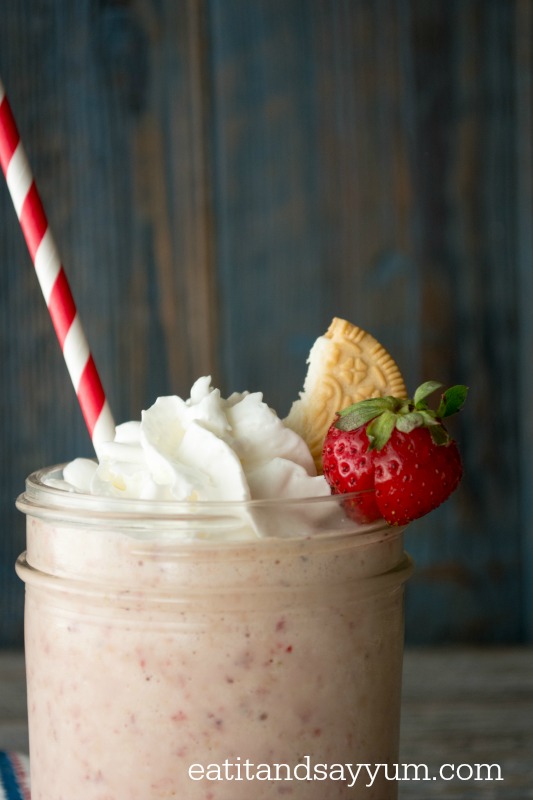 So go whip up a Strawberry Short Shake for yourself!  If you don't have farm fresh strawberries from California, fear not!  You could even use frozen strawberries here.  🙂
Ingredients
4 cups of vanilla ice cream (about 4-6 large scoops)
1 1/2 cups milk
1 cup sliced strawberries- extra for garnish
10 Golden Oreos- extra for garnish
Whipped Cream
Instructions
Scoop the ice cream into a blender and add the milk. Blend until the ice cream is fairly smooth. Add the strawberries and Golden Oreos, blend again just long enough to break the strawberries and oreos down. If you like bigger chunks, blend less. If you like smaller pieces, blend more.
Pour into cups and top with some whipped cream, half of an oreo and a slice of strawberry. Enjoy!
http://eatitandsayyum.com/strawberry-short-shake/
You might also like: