Burgers are probably as American as it gets, when it comes to food.
These Chili and Cheese Stuffed burgers should be the reward for everyone who comes to America, or takes the citizenship test.
"Congrats, welcome!  Here have this and fully understand the reason why you have chosen to come to this amazing country."  (it's the burgers…)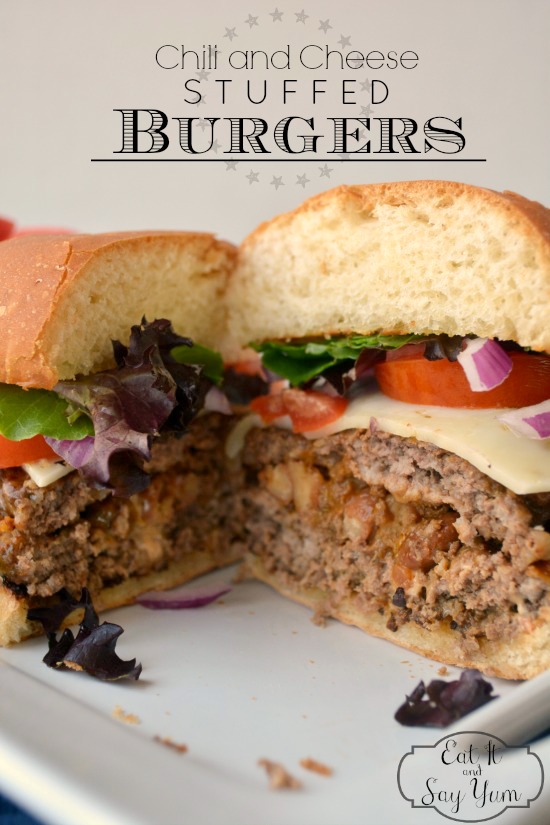 Or something like that…
To make these beauties my husband starts with a couple pounds of ground beef.
He adds his favorite seasonings, some bbq sauce, an egg, and whatever else strikes his fancy that day.  He mixes it all with his hands, how else would a real man mix it? Duh.
Then form the patties.
Two pounds of meat makes 7 stuffed burgers.  So you can divide your meat into 7 equal parts and then divide those into halves.  (Two halves for each burger… got it?  It's not rocket science folks.)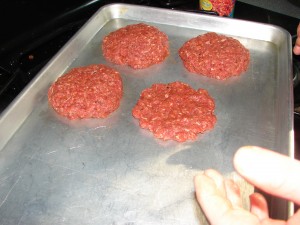 The patties will look thin, but don't worry.  Once you have your 14 patties made (7×2=14, still with me?), he puts a spoonful of chili in the middle on 7 of them.  He then throws some grated cheese on top of the chili.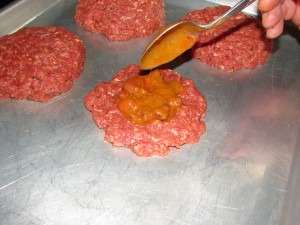 Next, take a patty with no chili on it and put it on top of a patty with chili.  Press around the edges to seal the patties together and keep the chili inside, be careful not to squish the chili out.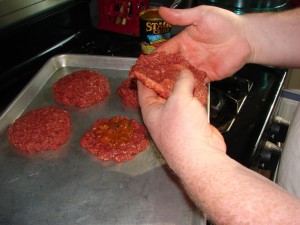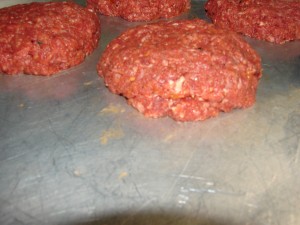 Once all burgers are stuffed place them on a hot grill for about 15 minutes at about 300°.  (You can check for your burgers to be done by using a meat thermometer.  They should reach an internal temp of 160°, according to the USDA.  And they should no longer be pink!)
Add all your favorite toppings and enjoy!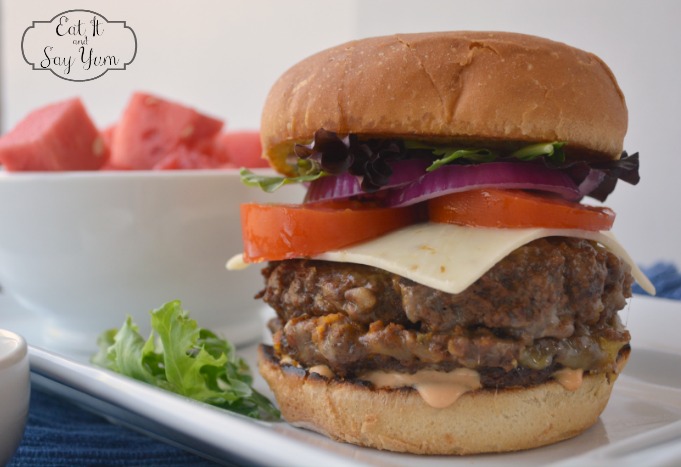 Some of our favorite toppings are:
Pepper jack cheese (if we didn't already put it inside with the chili)
Avocado
sauteed onions
fried onion rings
fresh red onions
tomato
lettuce
bacon
And of course some burger sauce.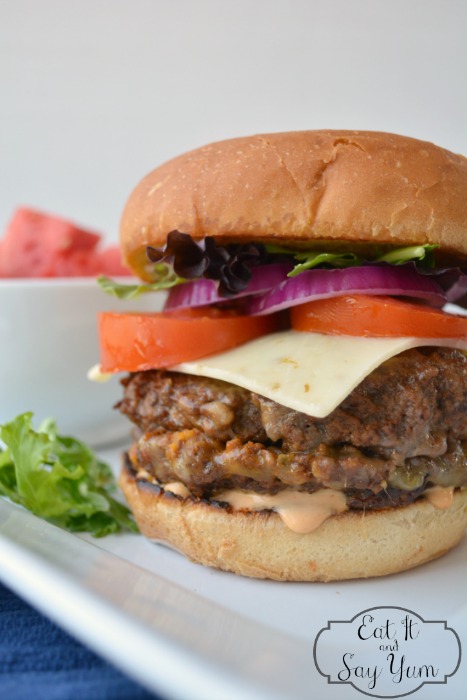 Yummy….
Ingredients
2 pounds of ground beef
1 egg
seasoning salt, to your preference
8-10 cranks of fresh ground black pepper
1/4 cup BBQ sauce- any brand will do
Optional: Dash of cayenne pepper, dash of Tabasco or franks hot sauce
1/4 cup dehydrated or freshly minced onions
1 Tbs grated cheese, per burger
7 Hamburger buns, buttered and toasted on a griddle
1 can of your favorite chili
Instructions
Mix the beef, egg, seasonings, bbq sauce, and onions until fully incorporated.
Then form 14 patties, top 7 patties with chili and/ or cheese, top those with another patty. Seal edges of patties together.
Grill until an internal temp of 160° is reached, and no pink remains in the meat.
Lightly butter the insides of the buns, and toast them on a hot griddle or under the broiler.
Top with desired toppings.
http://eatitandsayyum.com/stuffed-burgers/
See where I link up.
You might also like: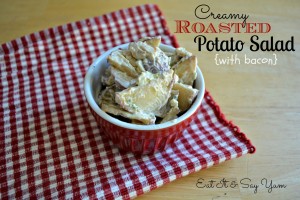 Bacon Wrapped Jalapeno Poppers