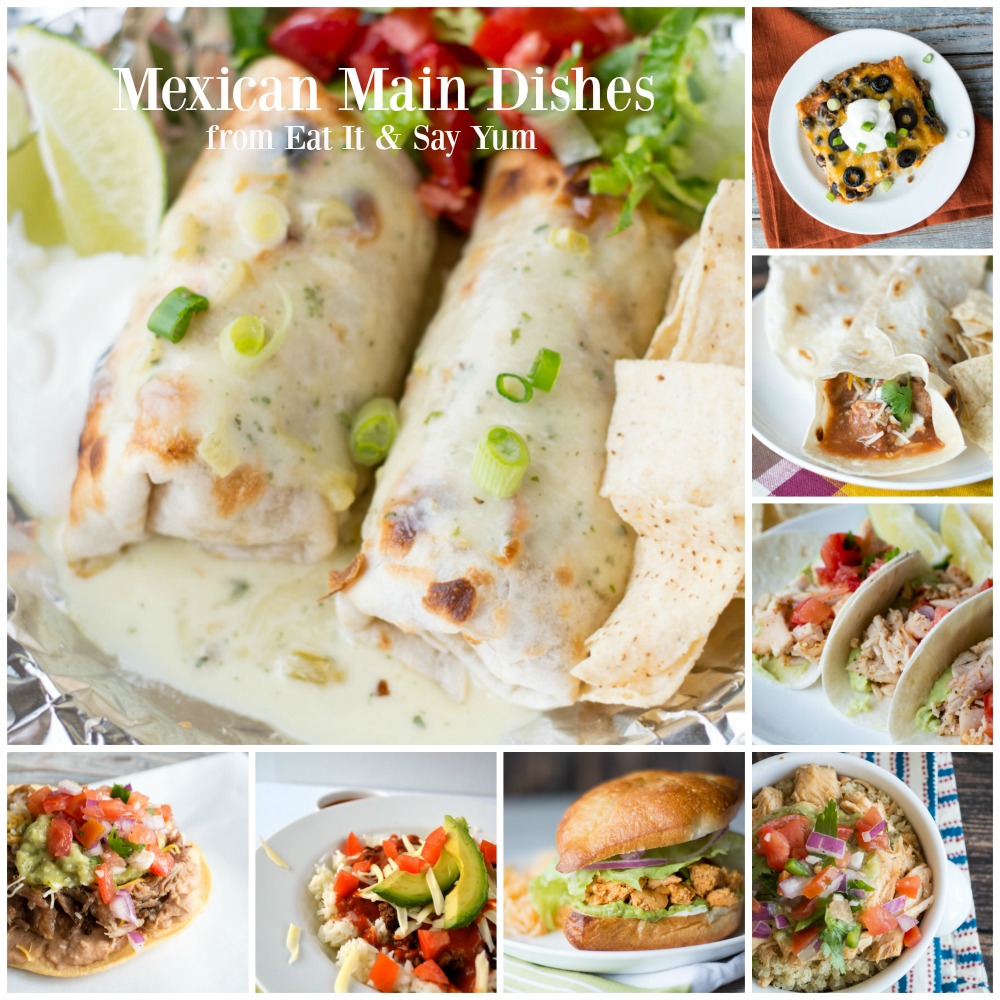 Hola! 
Hello my fellow Mexican food lovers!  
Today you are getting a little treat from me.  My favorite 'Mexican Main Dishes'.  
These are the meals that I go to time and time again.  Why?  Because they taste great, and they work amazingly well with my family.  
I am a busy mom of four, and I work outside of the home, too.  So I don't always have the time or the energy to be slaving away in the kitchen. And I'm guessing you might feel that way as well.  
So, take a look at these main dishes from one of my favorite types of food, Mexican!  Find some that work for you, and incorporate them into your menu plans.  🙂
And I'd love to hear from you when you try these out!  
Baked Chicken Chimichangas– an absolute favorite!
Tortas- Mexican Sandwiches– these are so good
Slow Roasted Carnitas– I could eat this one everyday!  Great in burritos, tacos, etc.  
Mexican Quinoa Bowls– a great low-fat meal option!
Beef and Bean Enchilada Casserole
Crispy Salsa Chicken– semi-homemade for those super lazy days!
Black Bean and Chicken Fajitas– a one pot dinner!!