Here are all the sauces, creams, and salsas you need to top your favorite tacos, burritos, enchiladas, scrambled eggs, etc!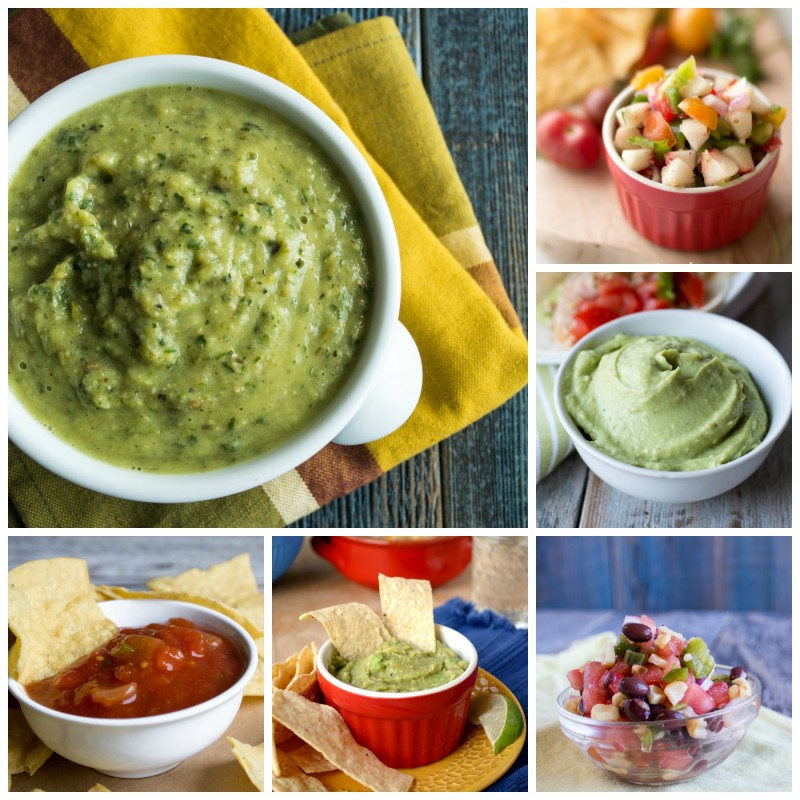 Avocado Mousse– similar to guacamole, but has a smooth, creamy texture
Avocado and Tomatillo Salsa– the best green salsa!
Traditional Salsa– this recipe you can process and can into your own jars!
Sweet and Spicy Pickled Jalapenos and Carrots
Heirloom Tomato and Peach Salsa
Roasted Corn and Black Bean Salsa