I love summer for several reasons, but one of them is because of all the grilling we get to do.  This grilled chicken recipe is one that you can whip up rather quickly and it's full of flavor.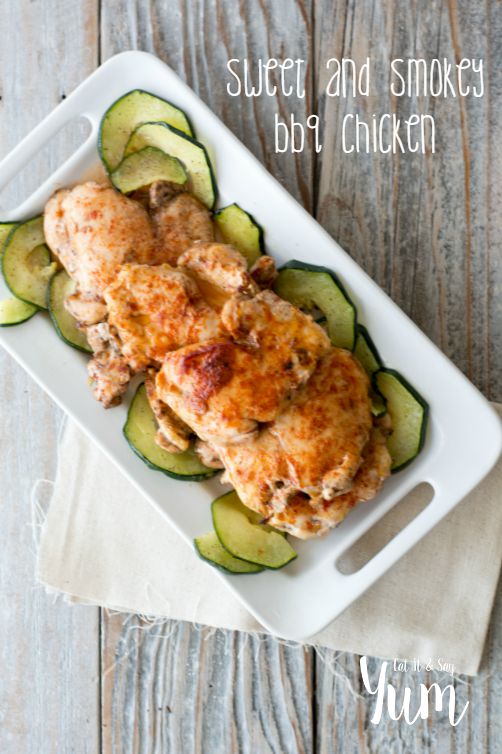 Everyone loves cooking with chicken.  It's fairly inexpensive, and you can do so many things with it.  This recipe uses a simple rub, some liquid smoke, and honey for that sweet kick.  No need to let things marinate all day, the rub is flavorful enough that you can put it on the chicken just before cooking.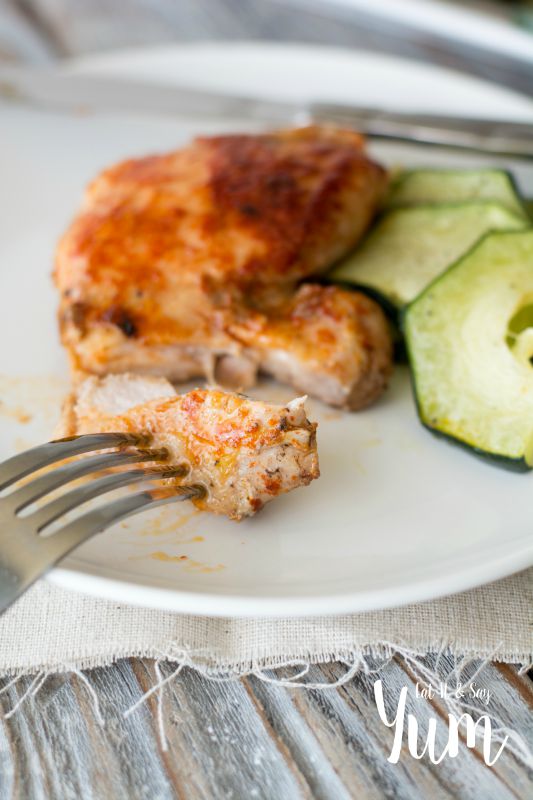 Then once the chicken is cooked I just drizzle some honey over the top of all if it.  So good.
Sweet and Smokey Barbecued Chicken
Ingredients
8-10 chicken thighs- thawed
2 tsp salt
2 tsp brown sugar
1 tsp smoked paprika- or regular paprika
1/2 tsp garlic powder
1/2 tsp onion powder
1/4 tsp cayenne pepper
1 Tbs liquid smoke
honey
Instructions
Place the chicken thighs in a bowl and drizzle liquid smoke over top. Use tongs to move the chicken around and get each piece coated in the liquid smoke.
Mix all the seasonings together in a small bowl. Sprinkle half of the seasoning rub over one side of the chicken as you place each piece on the grill, or on a pan to put in the oven.
Let the chicken cook for about 7-10 minutes on the first side. Then flip and sprinkle the remaining rub on the next side. Cook again for about 5 minutes, or until the chicken is done.
Remove the chicken from the heat to a pan or serving dish. Drizzle with honey over each piece.
Tip: the grill should be on high to medium-high. You can also cook the chicken in the oven under the broiler. The cooking times are about the same, just watch carefully so as not to burn.
http://eatitandsayyum.com/sweet-and-smokey-barbecued-chicken/
This recipe goes great with rice or pasta, veggies, potatoes, etc.  So many options.
Here are some of my favorites: