I love candied bacon, if you remember this post, then you already know.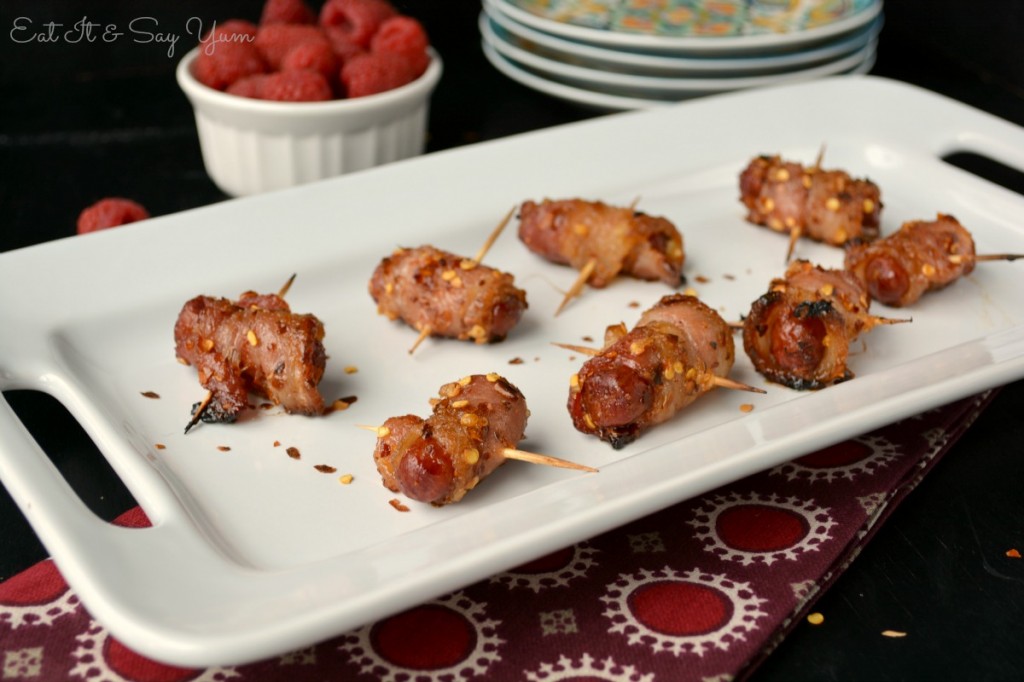 The flavor combination of the brown sugar and spicy crushed red pepper flakes is amazing with the bacon and sausages in this appetizer.  These definitely have a kick to them, but it wasn't anything I couldn't handle.
This might be the epitome of man food, if you ask me; meat wrapped in meat, with something spicy on top.  What man wouldn't want that?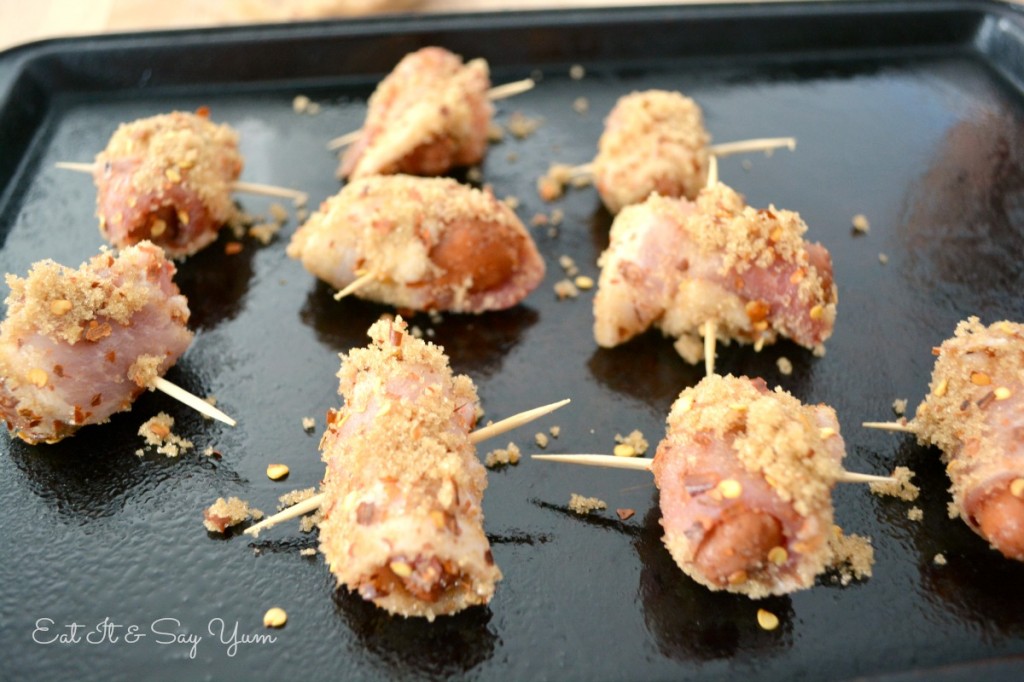 These little firecrackers are so quick and easy to throw together.  Only 4 ingredients.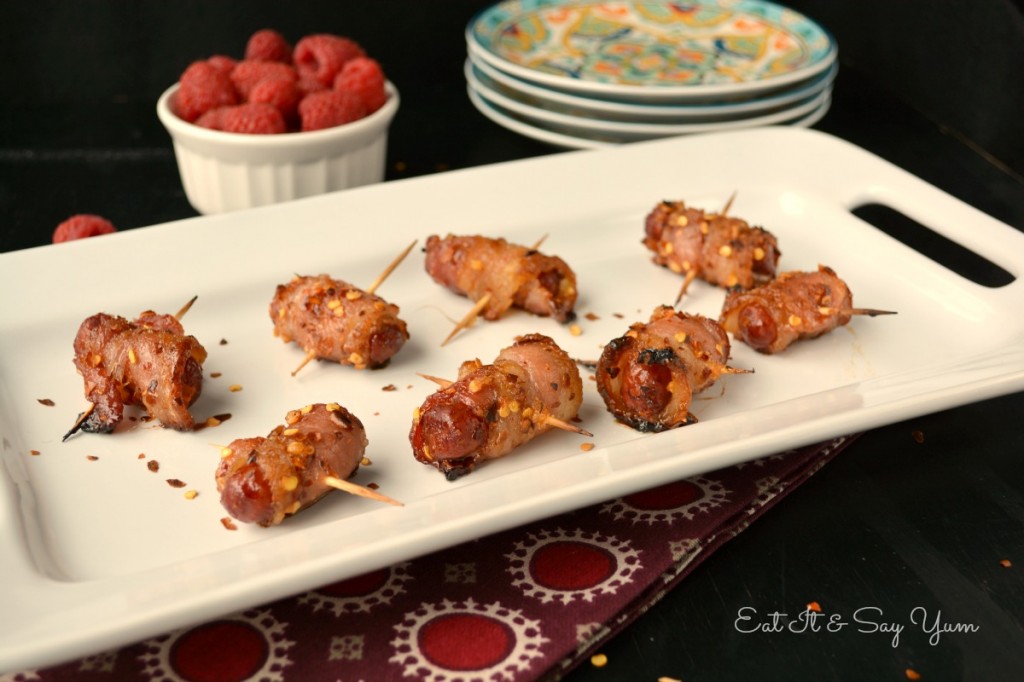 They don't take too long to cook, and are a real crowd pleaser.  Let these be the hit at your next get together.  (I'm thinking super bowl parties, Olympics parties, etc.  Can't wait!)
Sweet and Spicy Firecrackers
Ingredients
1 package of little smokies cocktail sausages
5-8 slices of bacon (depending on how many sausages you have)
1/2 cup brown sugar
2 Tbs crushed red pepper flakes
toothpicks
Instructions
Preheat oven to 450 degrees. Cut the strips of bacon in thirds. Wrap each little sausage with 1/3 piece of bacon, secure with a toothpick.
In a tupperware type container, with a lid, combine the brown sugar and red pepper flakes. Gently toss the bacon wrapped sausages in the container, a few sausages at a time. Be sure to get the sausages well coated, then remove them to a foil lined, and greased baking sheet.
Bake for 10-15 minutes, or until bacon is cooked, then turn on the broiler for a minute or two to crisp the bacon and really caramelize the brown sugar.
Serve warm.
http://eatitandsayyum.com/sweet-and-spicy-firecrackers/
Click here to see where I link up.