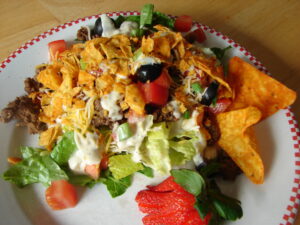 Spring is here and the weather is warming up.
Perfect time for a great salad.
I start by browning some ground beef, and seasoning it with my favorite taco seasonings.
Chop the lettuce, I like romaine.
Chop a lot, since this isn't just a side salad, but a main dish.
Get all the toppings ready.
To make my own dressing I use equal parts of mayo and green salsa or green taco sauce.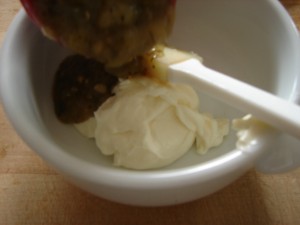 This is the green salsa I used.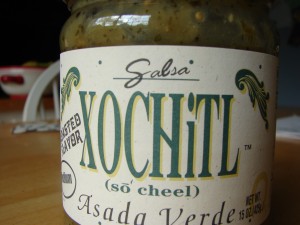 Mix the mayo and salsa together and add lemon or lime juice to thin the dressing to desired consistency.
I like tomatoes, green onions, olives, cheese, and avocados on my taco salad.
Also, I LOVE Doritos on it! It gives the salad a little something extra.  Yummy.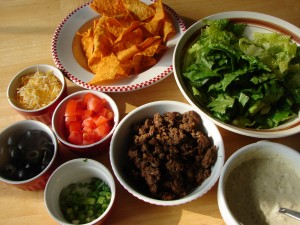 Make a bed of lettuce, add the meat and layer the toppings on top of that.  Just use your hands to crush up a few Doritos and sprinkle on top.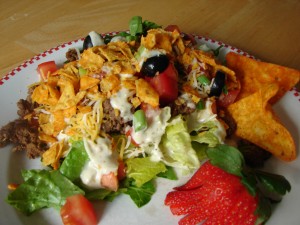 Such an easy dinner, and pretty healthy.  And I gotta love a salad that even my husband won't complain about eating.  (It has meat so he's happy)  😉