This dip is amazing.  My kids LOVE it!  And so do I.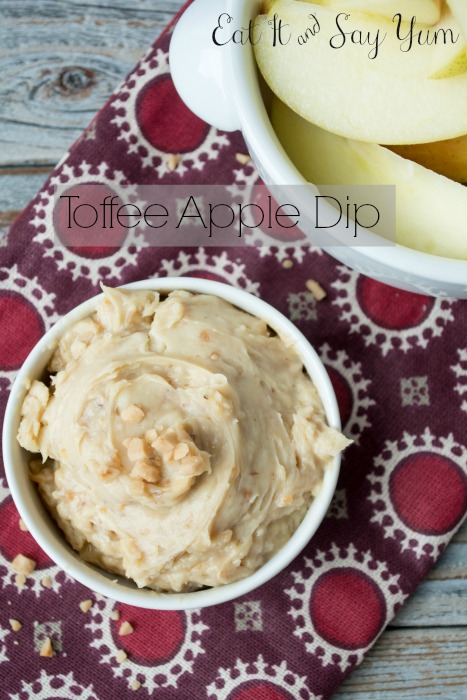 It does have sugar it it… but you are dipping apples into it, so those kinda balance each other out, right?
This Toffee Apple Dip makes a great appetizer, or after school snack.
You can whip this up super quick, and it stores well in the fridge.
Ingredients
8 oz cream cheese
1/2 cup brown sugar
1 tsp vanilla
1/2 an 8 oz bag of Heath Toffee Bits (about 1/2 cup)
about 6 apples- sliced
1-2 Tbs lemon juice
Optional for dipping: sliced bananas, strawberries, graham crackers, pretzels, etc.
Instructions
Using a hand mixer on medium speed, beat the cream cheese until smooth. Add the vanilla and brown sugar and beat again to combine. Just before serving stir in the toffee bits. Refrigerate any left overs.
Wash and slice the apples. Toss them with the lemon juice to prevent browning. Dip apples into toffee dip and enjoy!
http://eatitandsayyum.com/toffee-apple-dip/
My preferred way to eat this is with fresh sliced apples, but feel free to try it on bananas, strawberries, graham crackers, or even tortilla chips.  (My friends ate it on tortilla chips once, because we ran out of apples, and they said the sweet and salty combination was so good!)
I love the smooth and crunchy textures in this dip.  The toffee bits are a great compliment to the cream cheese.  Add crisp apples to that and it is a perfect snack.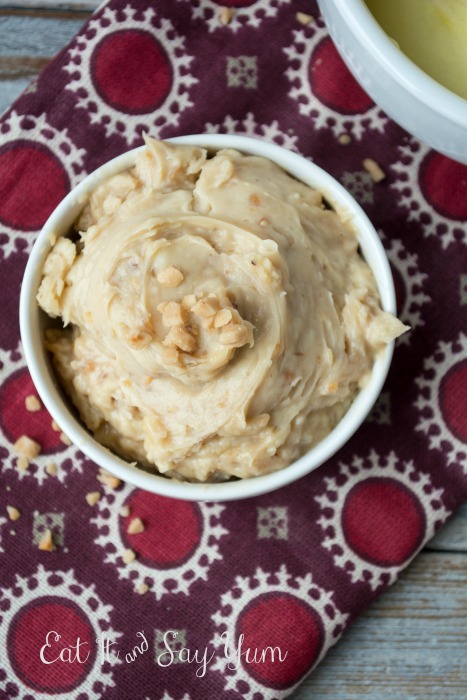 I love Fuji apples, but if those are too sweet for you, try this dip with a more tart variety, like Granny Smiths.
See where I link up.
You might also like: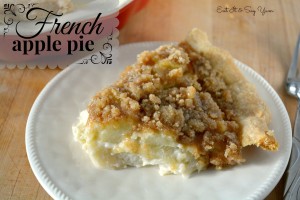 Maple and Bacon Stuffed French Toast