As each holiday approaches I try to make at least one new holiday craft to use as decoration around the house.
For Valentine's Day, I wanted a quote.  I did a lot of searching to find the right one.  When I came across this quote I knew it was perfect.  It not only fits with the Valentine's theme, but really it's just some good advice that my kids need on a daily basis.
Two birds, one stone.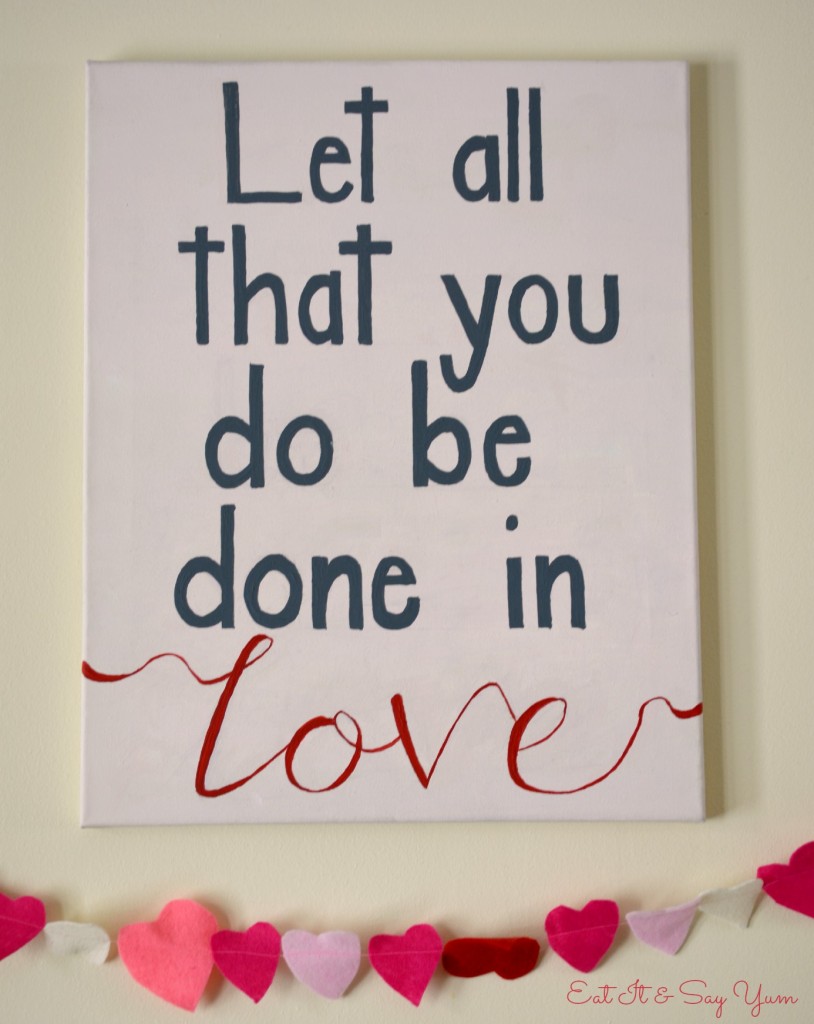 Anyway, I gave my canvas my base color.  Actually I gave it like three base colors, but I kept changing my mind and would have to paint the whole thing again.
Then I drew the layout on a piece of paper just so I could visualize how I wanted it to look.  I then measured the top four lines, so they were equally spaced.  But I left a slightly larger space at the bottom for 'love.'
I lightly drew the words with a pencil.  I erased them several times, and then drew them again until I had them just how I wanted them.
I painted everything by hand.  Starting at the top left, since I'm right handed, then working my way down each line.  This way I could keep working while the first letters were drying, and my arm wouldn't be touching any wet paint.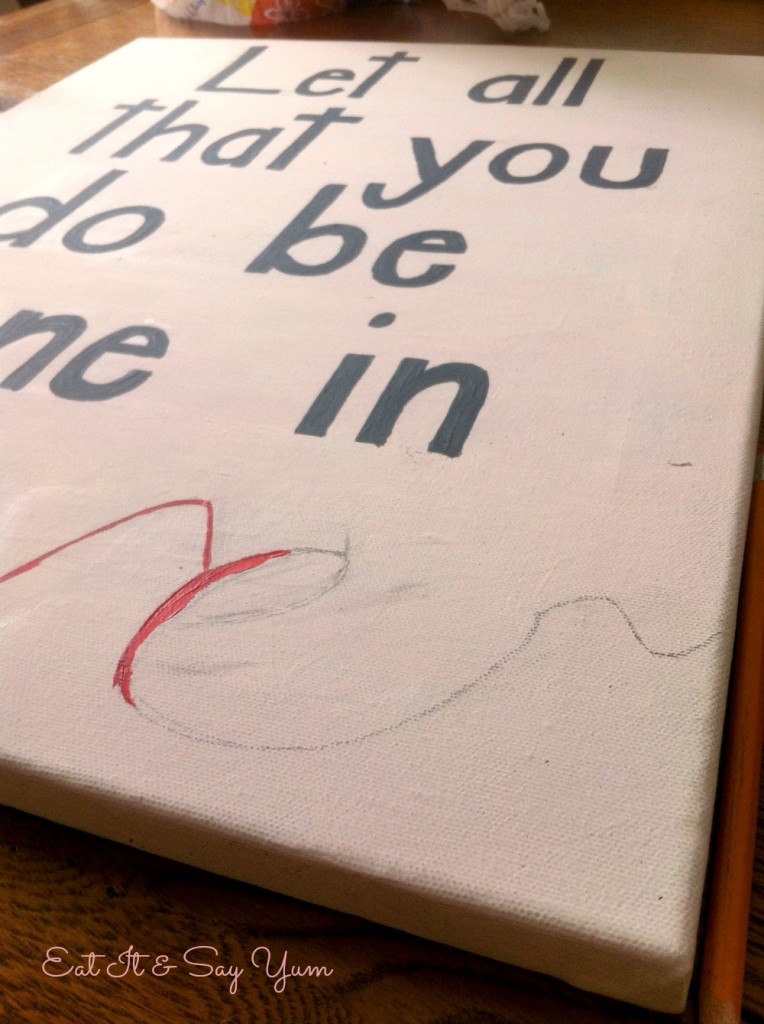 This really is an easy craft.  Just be patient with the painting.  After I had painted all the letters.  I used my base color again to touch up around the edges of the letters if they were looking a little sloppy, and to cover any remaining pencil or eraser marks.
Done!  Now it looks great with the felt heart bunting I made last year.  🙂