Time for the Monthly Ingredient Challenge, again!  November's ingredient was caramel.  Yum.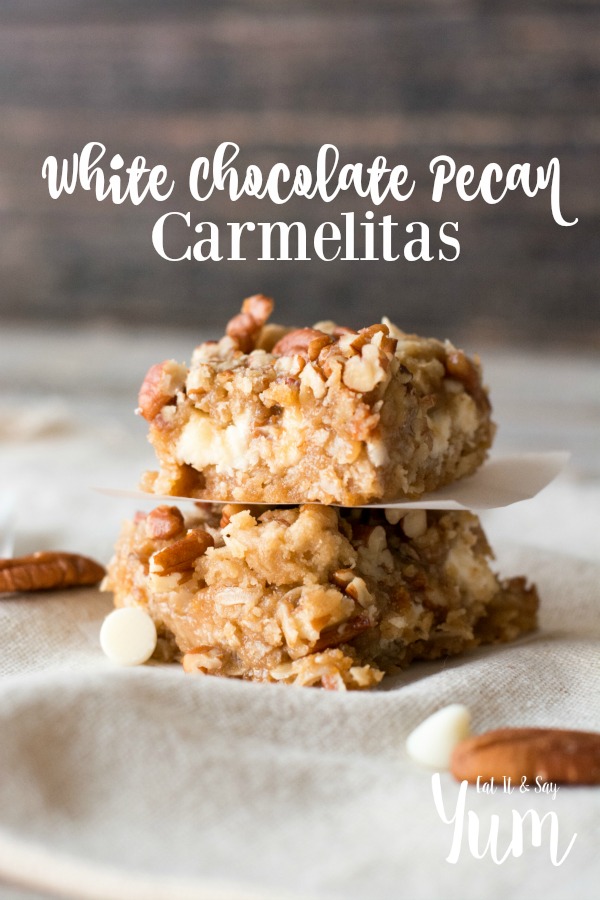 I decided to put a twist on one of my favorite treats, Carmelitas.  I thought white chocolate would go great with the caramel, and the pecans add a pleasant crunch.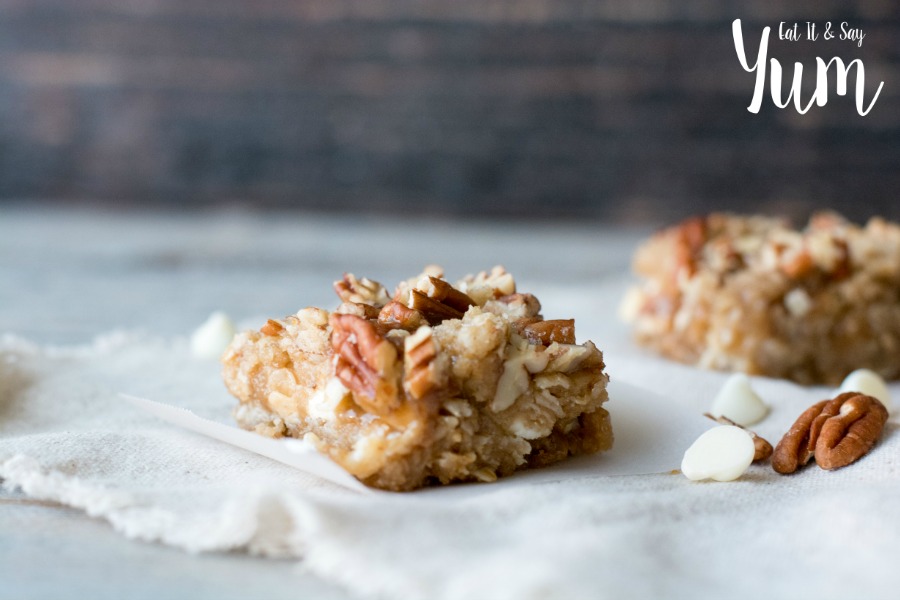 I used my homemade caramel sauce, but you could use a store bought version if you prefer.  And I sprinkled the chopped pecans over the top layer of crust, but I think they would be great as one of the inside layers as well.  If you decided to put the pecans in side, just sprinkle them over the caramel sauce layer.  Then add the top crust layer.  🙂
White Chocolate Pecan Carmelitas
Ingredients
3/4 cup butter- softened
2/3 cup brown sugar
1 cup flour
1 cup rolled oats
1 tsp baking soda
3/4 cup caramel sauce
3/4 cup white chocolate chips
1/2 cup chopped pecans
Instructions
Preheat oven to 350 degrees. In a large mixing bowl combine the softened butter, brown sugar, flour, oats, and baking soda- combine with a pastry cutter, hand mixer, or fork. The dough should be a bit crumbly.
Press half of the dough into a greased 8x8 inch pan. Bake for 10 minutes.
Sprinkle the white chocolate chips over the dough, pour the caramel over the chips. You can sprinkle the pecans over the caramel or add them at the end over the last layer of dough. Crumble the remaining dough over all the other layers. Return to the oven for 18-20 minutes. The caramel will bubble up around all the edges. Let the carmelitas cool to room temp, or slightly warm, before cutting into them.
Once cooled, store in an airtight container.
http://eatitandsayyum.com/white-chocolate-pecan-carmelitas/
The best part of the Monthly Ingredient Challenge is all the other great bloggers who join in each month.  Don't forget to check out their delicious caramel dishes, too!
And here are my past Monthly Ingredient Challenge recipes: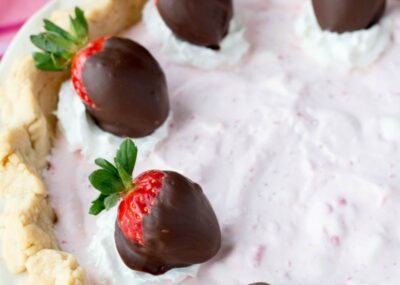 A layer of soft ganache on the bottom and a strawberry, cream cheese filling on…